Nate Diaz is not ready to be pushed around by the UFC! It seems the UFC has many big plans for the year 2022. Many top contenders are expected to compete in super fights. Dana White (President of the UFC) recently claimed that trying to get a welterweight to fight Khamzat Chimaev has been a headache.
One man by the name of Nate Diaz also doesn't want any part of Khamzat but it isn't because of fear. Nate claimed, "They're coming at me with him, I'm like, don't disrespect me like that. Tryna offer me a fight with a rookie? I'm cool. You got four fights in the UFC, don't even talk my name. Fight the newer guys in the UFC." Nate also delivered a message to Khamzat as he said, "There's level to this, I don't even wanna hear his name."
Nate, who is 1-3 in his last four outings suggested his teammate Nick Maximov's name as he stated, "Hey Khamzat, if you in there, don't be a b**ch, my boy's right here, fight him." After he gave his opinion to TMZ, Nate gave a message to other top-tier welterweights as he stated, "Anybody at a higher level, even playing along to this Khamzat shit, you're a b**ch too. Taking that shit."
"You are the easiest money for me", Khamzat Chimaev crazy response to Nate Diaz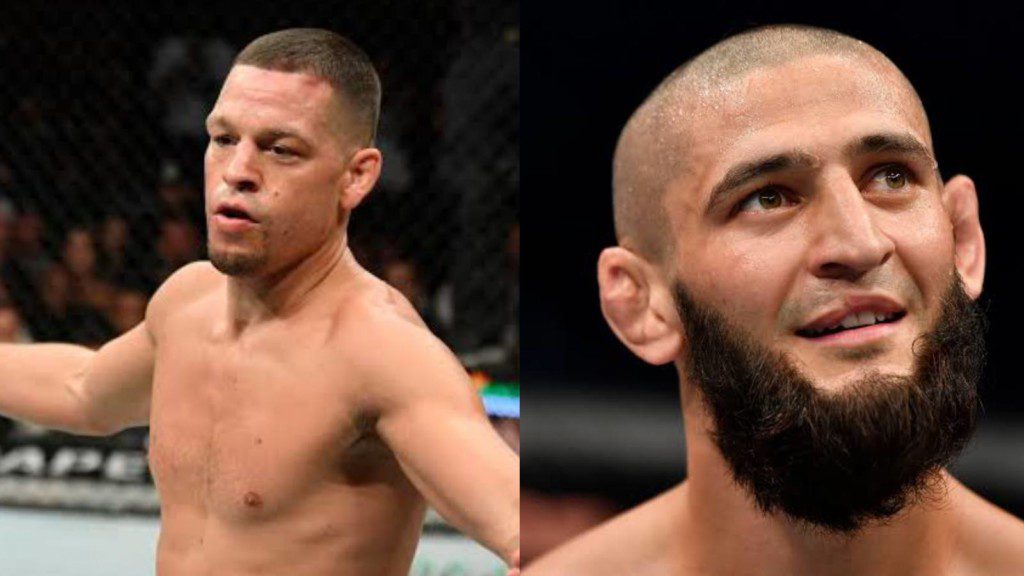 Khamzat Chiamev who is ranked #11 in the UFC's Welterweight rankings is on a 10 fight winning streak [4-0 in the UFC] has had a dominant start in the promotion, dominating his way through his opponents and is expected by many to compete for the title in the future.
As expected Khamzat also responded to Nate's comments towards him. Khamzat taunted Nate by saying, "The easiest money fight thin".
Khamzat also targeted Nate's older brother Nick Diaz by claiming, "Say hello to your older brother, tell him not be scared of me, I don't beat old people, he knows what I mean, in Vegas, I just wanted to say hello, the poor man ran away".
With both fighters taking verbal shots at each other a potential bout between the two is highly likely considering how the UFC does business. A possibility of a fight between Khamzat and Nick Maximov is also possible. With Khamzat's impressive record backed by his dominant performance and Nate Diaz's status and legacy in the UFC, it seems that this fight has every feature to be a super fight.
Also read – "1 billion per cent! A must," Conor McGregor doubles down the claim of trilogy fight happening against Nate Diaz in the latest session of #asknotorious