UFC has some digging to do. Nate Diaz, Conor McGregor, and Tony Ferguson are now part of the same conversation.
Earlier today, "El Cucuy" Tony Ferguson took shots at the former double champ, Conor McGregor, calling him out for a fight. The former interim lightweight fighter posted a series of Instagram posts to call the fighter out. Though Tony was looking for Conor, another UFC superstar has laid his eyes on "El Cucuy". Nate Diaz posted a tweet with Tony and the belt. No captions or explanations.
Nate calls out people in the most Diaz way possible. The fans are left to their interpretation of what that tweet meant. The most popular guess is that this is Diaz's way of calling out "El Cucuy". There is no other fight that would please MMA fans than a dream fight of Diaz vs Ferguson.
Conor replies to Nate Diaz's call out of Ferguson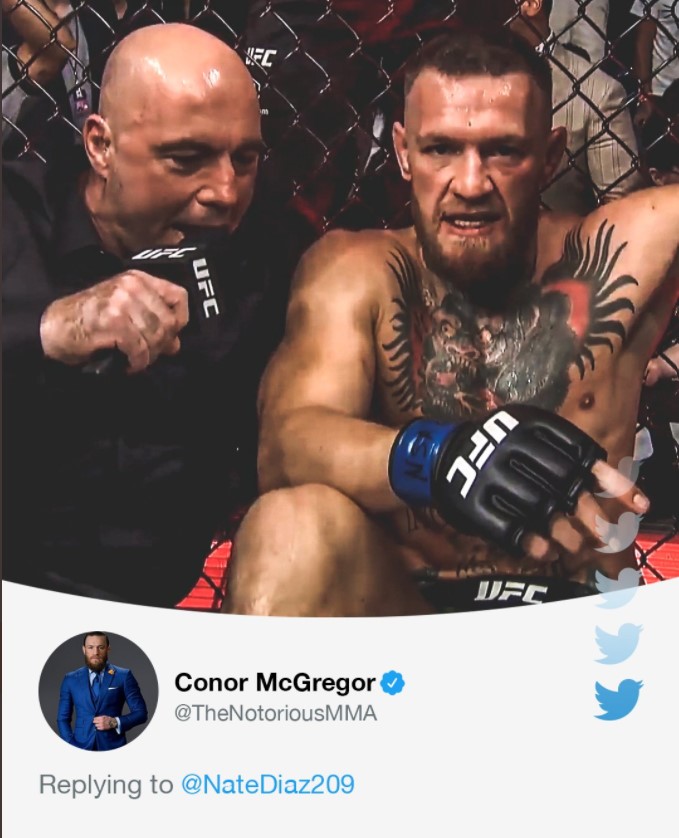 After Nate posted his tweet, the fans have been going crazy with the hopes of a possible Nate vs Tony fight. To make things spicier, UFC's biggest superstar, Conor hops onto the train and replies with his own "no caption" picture. Though the Irishman has not yet replied to Ferguson's call out, this sure will turn a lot of heads. Nate and Conor last met at their rematch in UFC 202.
Nate and Vicente Luque have been hinting at a matchup but that seems like going down the drain if Tony and Nate work things out. Conor, on the other hand, has not been on the winning chart for a long time and many would suggest a super fight with Tony or Nate would make the most sense for the Irishman. Tony too is on a three-fight skid and getting a big-money fight is his last straw to revive his poor form and confidence. An exciting time for a UFC fan. What do you think is cooking?
Also read: "Embarrassing on their behalf," Alexander Volkanovski slams the commentary team for being bias towards Max Holloway at UFC 251