UFC 285 was a stellar success as a PPV event. Four of the five main card fights produced finishes. The fascinating thing is that all of the finishes came by submission. Following this, the stars of UFC 285 have gained a lot of social media attention with a significant increase in Instagram followers for the new Champions, Jon Jones and Alexa Grasso.
The exact increase in the number of followers for Jones and Grasso remains unconfirmed. Jones has gained 161k or more followers in one night. Conversely, Grasso is near the 136k mark. A Twitter thread discussed the matter, but Grasso's exact rise in followers remains unknown.
Jon Jones became the UFC Heavyweight Champion at UFC 285 after demolishing Ciryl Gane in the first round. He was very focused, secured the takedown, and chased the submission for a quick finish. Jones has now set his sights on Stipe Miocic to add to his legacy in the Heavyweight division.
On IG:
Jon Jones has gained 161.5K+ in the last day.
Alexa Grasso has gained 71K+ in the last day.

— Jed I. Goodman © (@jedigoodman) March 5, 2023
Based on the numbers you posted, Alexa gained 136K on IG not 71K.

— Carlos Santos (@yeahlos) March 5, 2023
On the other hand, Alexa Grasso became the third fighter in the UFC to hold the Female Flyweight Championship. She dethroned the long-time Champion Valentina Shevchenko by submission in the fourth round. She will likely fight Shevchenko in a rematch for her next fight, considering Shevchenko defended the Flyweight Championship multiple times.
Related: "Don't need to watch the movie now" – Fans leak Conor McGregor and Jake Gyllenhaal's Roadhouse movie scene live from T-Mobile Arena
UFC 285 gave the fourth-highest PPV gate of all time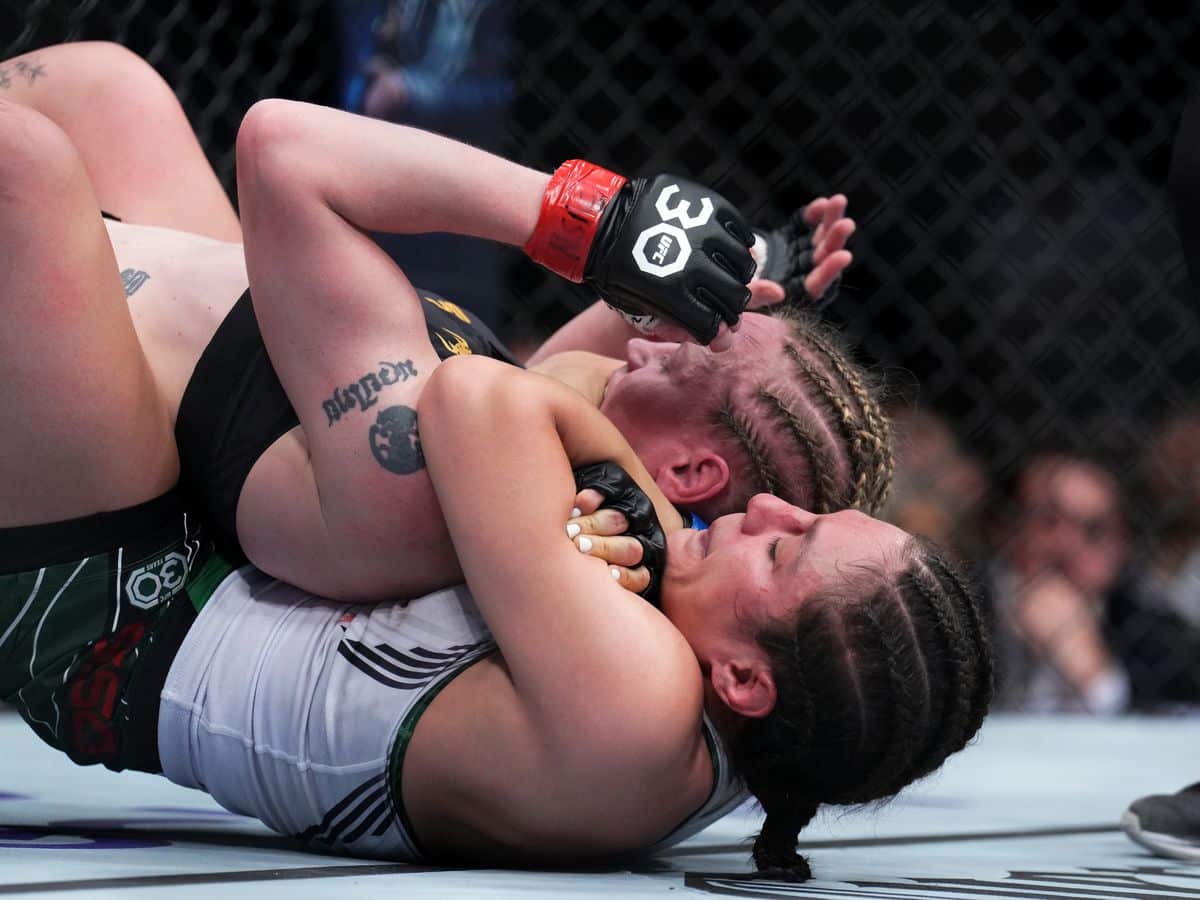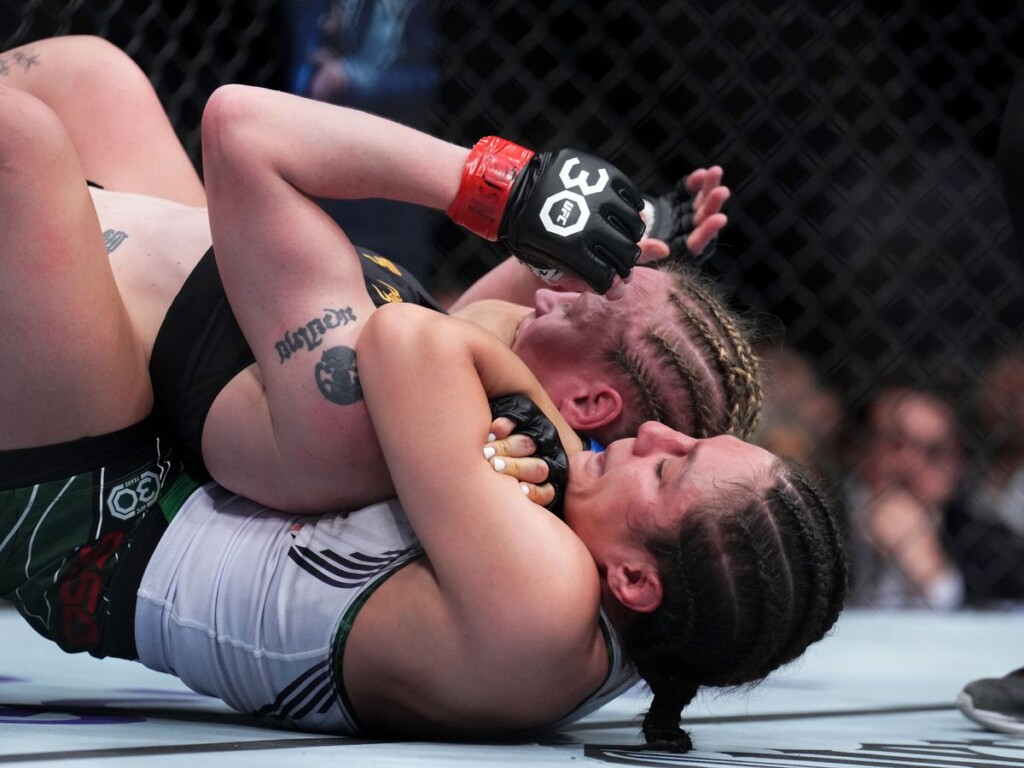 The highest-selling Live Gate of UFC PPV has one common element. It is none other than Conor McGregor. The top three highest Live gates are UFC 205, UFC 229, and UFC 264. However, UFC 285 has secured a top 5 spot earning a reported 12.15 million dollars.
#UFC285 Vegas
Announced Attendance: 19,471 (sold out)
Announced Gate: $12.15M

2023 UFC PPVs:

UFC 284 Perth
Announced Attendance: 14,124
Announced Gate: $5,911,598 (AUD)

UFC 283 Rio de Janeiro
Announced Attendance: 13,604
Gate: N/A

— Jed I. Goodman © (@jedigoodman) March 5, 2023
The gate would be #4 all time for UFC event:

UFC 205: $17.7M
UFC 229: $17,188,894.67
UFC 264: $15,759,800

— Jed I. Goodman © (@jedigoodman) March 5, 2023
The return of Jon Jones in the new weight class excited the fans. Pairing him up with the most skilled Heavyweight striker ignited fan interest and buzz worldwide. It is to be noted that the event was also attended by many celebrities, such as Conor McGregor, Jake Gyllenhaal, Tom Brady, Nick and Nate Diaz, Islam Makachev, and Mike Evans, among others.
UFC 285 also featured the return of Valentina Shevchenko to defend her Flyweight Championship against Alexa Grasso. Grasso shocked the world by submitting Shevchenko in the fourth round. It was a memorable PPV in every sense however, it will be interesting to see if McGregor vs Chandler later this year would break UFC 285's record for the biggest UFC PPV of the year 2023.
In Case You Missed It:
Interesting observation from Joe Rogan shows Alexa Grasso's INSANE squeeze while choking Valentina Shevchenko
"Mexico is the new Dagestan" – Fans go crazy as Alexa Grasso beats +2600 odds to insanely submit long-reigning Valentina Shevchenko at UFC 285 title fight