American Kickboxing Academy's head coach Javier Mendez has coached many fighters under his wing and former UFC heavyweight champion Cain Velasquez stands out. Mendez had the peak of his moment when two of his students, Daniel Cormier and Khabib Nurmagomedov were inducted into the UFC Hall of Fame. Cormier was a former simultaneous 2-division UFC champion and Khabib was an undefeated lightweight champion who's currently the President of Eagle FC, a promising MMA promotion.
Velasquez in his prime was regarded as one of the greatest heavyweight MMA fighters of all time and his matchup against another great Fedor Emelianenko was often fantasized about by the MMA community, though it could never happen. Velasquez's speed was something of a huge problem for the entire heavyweight division. Velasquez is known for his wins over the likes of Brock Lesnar, Antonio Rodrigo Nogueira, Antonio Silva, Junior Dos Antos, Cheick Kongo, Travis Browne and many more.
Also Read: "They are the ones who get it right," Jake Shields backs 'conspiracy theorists' in response to an article on the reliability of information
Javier Mendez furious over the accused molester being "free as a bird"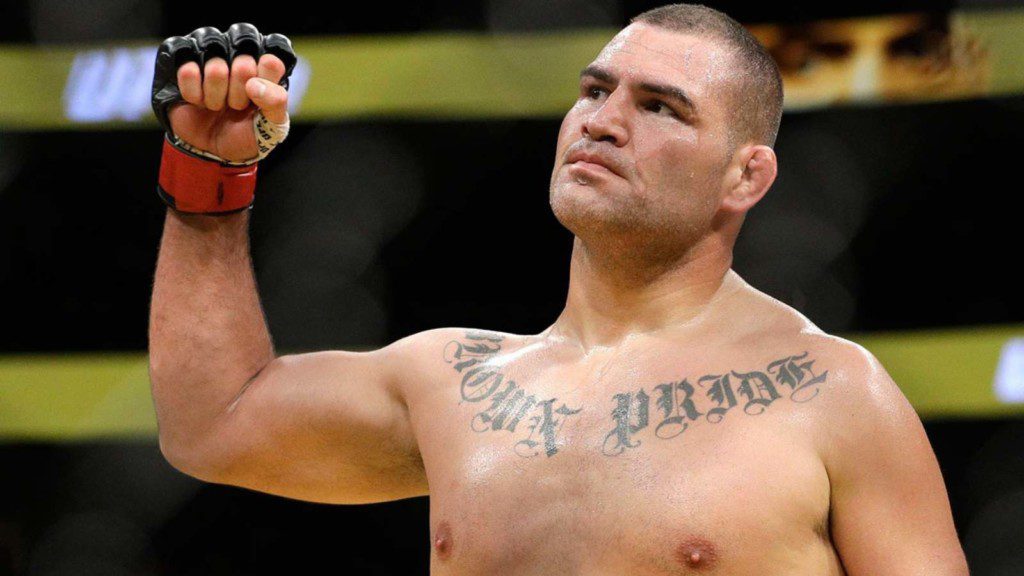 Some time ago, Velasquez made major headlines in the news for all the bad reasons but with nothing that could put him in the place of the main culprit. Velasquez was arrested originally on February 28 on the charges of attempted murder. But the man he wanted to kill was the molester of a young relative of Velasquez, who used to molest the child in family daycare.
Unfortunately, Velasquez did shoot at the end of an 11-mile highway chase but accidentally caught the accused's stepfather, with no causality though. While the civil lawsuit has been filed against the accused, Harry Goularte, he is not the one behind bars while Velasquez is serving his jail time.
In an interview with Submission Radio, coach Javier Mendez talked about the situation and here's what he had to say: "It's sad that California is doing what they're doing. You know, they let an alleged paedophile out, while someone like Cain who did something that the system was not doing [anything about'], and now he's the one that can't be let out while the other guy's out, free as a bird. It just doesn't make any sense, it makes zero sense."
What do you make of the entire Velasquez situation? Do you side with him on this issue? Do you agree with coach Mendez? Where do you put Velasquez amongst the best heavyweight fighters in MMA history? Do you think Velasquez would've been the undisputed greatest of all time had his career not been profoundly hindered by his injuries?
Also Read: Cris Cyborg reflects on her UFC 232 fight versus Amanda Nunes
Also Read: "Do you have an extra model", Sean O'Malley shoots his shot with Elon Musk