Alexander Volkanovski shocked the world in 2019 after defeating Holloway and claiming the featherweight championship title. It was a great fight with a clear winner via unanimous decision. However, the rematch was not that smooth as expected.
Holloway challenged Max for the title next year at UFC 251. The fight went for five rounds and both the fighters gave their best in order to win the bout. After five rounds, Volkanovski was announced the winner via split decision but the results were controversial. 18 out of 27 media outlets scored the fight in the favour of Holloway, even UFC president Dana White chose Holloway as the winner of the bout.
Many fans had similar thoughts and called it a robbery as according to them Holloway deserved the win.
Read More: "I got the winner" – Alexander Volkanovski reacts to Charles Oliveira vs Islam Makhachev fight announcement for UFC 280
Alexander Volkanovski on his second fight with Max Holloway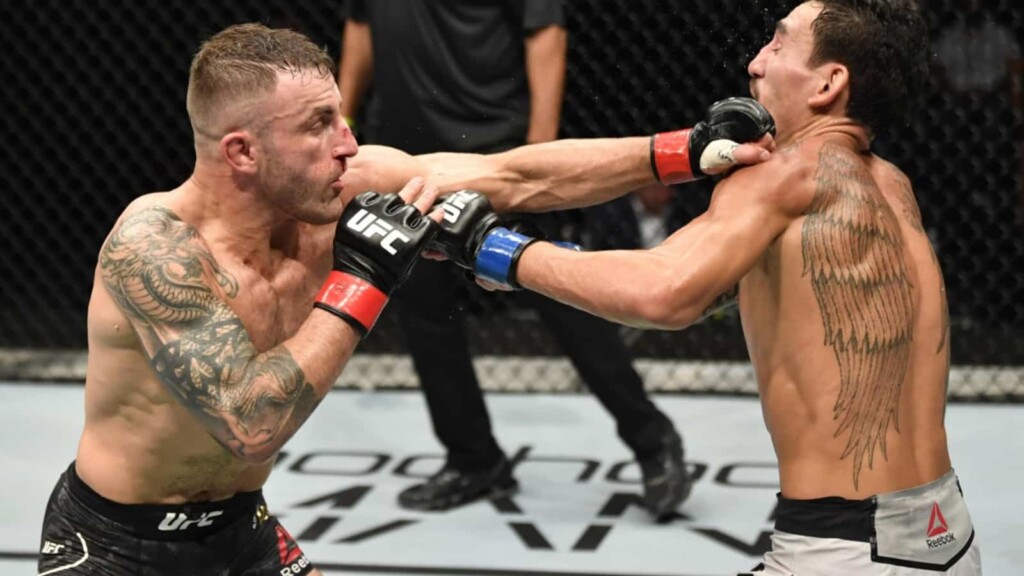 Volkanovski recently did an interview with MMA reporter Ariel Helwani on his YouTube show ' The MMA Hour '. During the conversation, Volkanovski discussed his second fight with Holloway and how close he was to beat the champion.
Volkanovski agreed that the second fight was extremely close because his head was not in the right place. This didn't gave his best but still won the fight. According to the Aussie that was the only time anybody could have beat him but Holloway failed to do it.
" Obviously the second fight was close. We had a few dramas going into that and that's why like I knew I didn't turn up…..I know I didn't turn up and still won the second fight. I told a lot of people…If there ever a day that someone was gonna beat me, that was the day and he couldn't do it," said Volkanovski.
It's hard to say if Volkanovski underperformed or Holloway did better in that fight but the results still went in the champion's way. But in the third fight, Volkanovski shut down the doubters and established himself as the most dominant featherweight in recent UFC history.
Also Read: "Bigger fights" Alexander Volkanovski wants to be a sensational double champ with multiple defenses
Also Read: "My style causes problems"- Aljamain Sterling believes he could stun Alexander Volkanovski with his ground game