Alexander Volkanovski is training to become one of the best trash talkers on the UFC roster. The UFC featherweight champ might hire comedian Andrew Schulz to help him get the better of his opponents at press conferences.
UFC featherweight champion Alexander Volkanovski recently made an appearance on the Flagrant 2 podcast hosted by comedian Andrew Schulz. On the podcast, Volkanovski spoke about his life as a rugby player and where he wishes to finish as an MMA fighter. While talking about his splendid MMA career in the UFC, the comedian mentioned the lack of trash talking in Volkanovski's press conferences.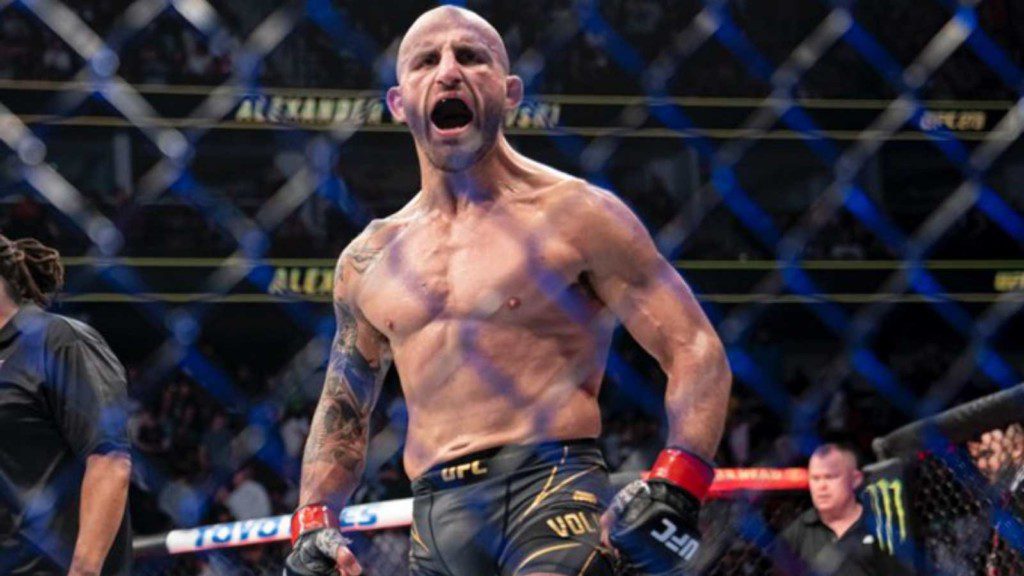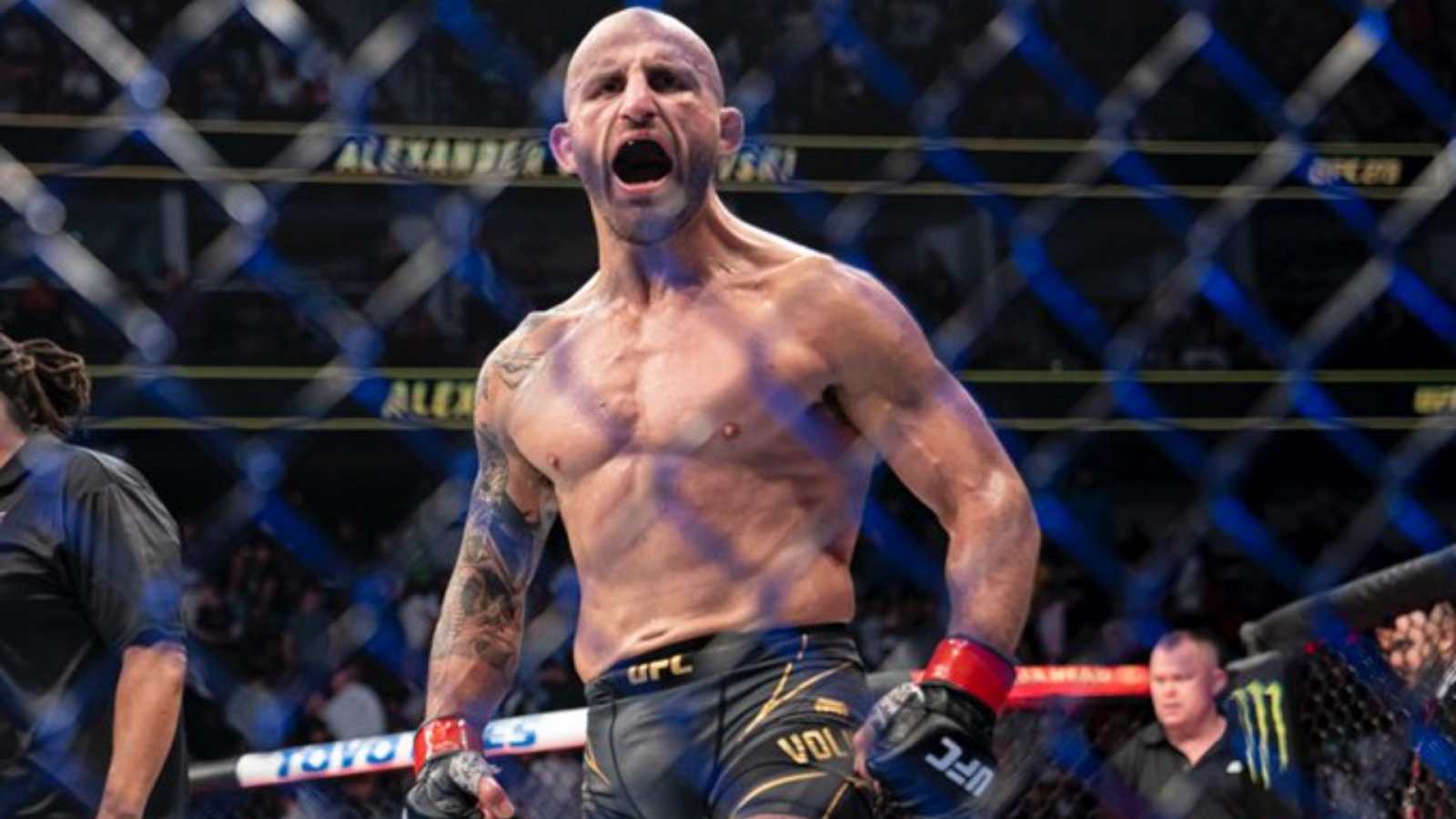 Alex has never been known to be disrespectful towards his opponents. However, in the recent podcast, the comedian helps Volkanovski roast the stars of UFC. Volkanovski's first target for his roast was UFC superstar Conor McGregor. "Conor McGregor is still competing. I guess an Irish goodbye is when you stick around six years after your prime." After roasting McGregor, Volkanovski came at the retired lightweight champion, Khabib Nurmagomedov.
"Khabib…whatever your last name is. I am jealous of your hair, you got a lot of it. Khabib looks like the first person to OD on rogaine." UFC's welterweight star Nate Diaz was not safe either. "Some people think Nate's racist. I can assure you, he's not. It's just that everything he says is a slur." Colby Covington also caught some jokes his way as Volkanovski said, "Colby, you are faker than the strippers in your video." Watch the video below:
Alexander Volkanovski wants to fight Conor McGregor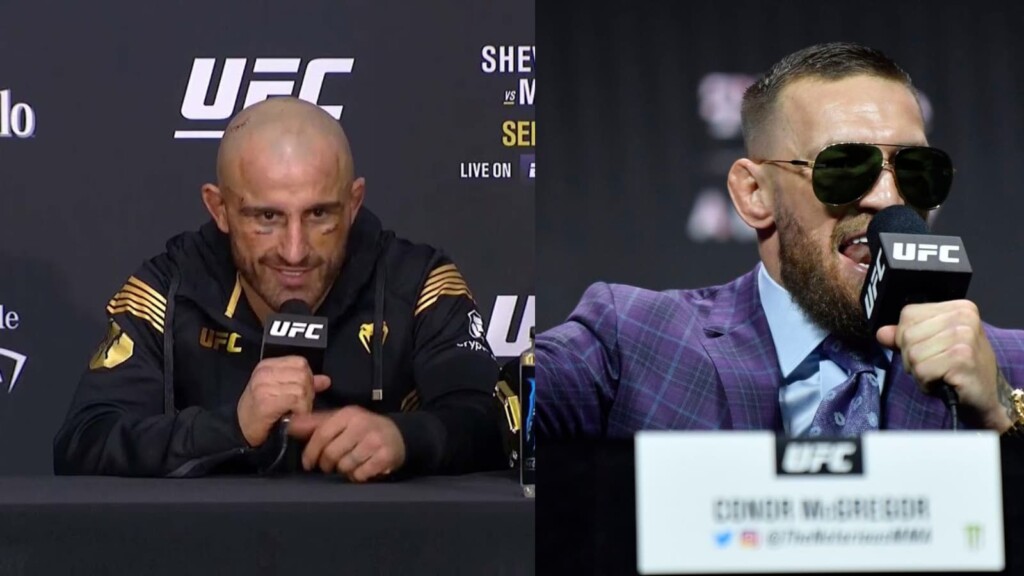 Volkanovski is on his path to becoming one of the GOAT of the UFC history. The featherweight champion is undefeated in his UFC career and has beaten some of the best guys to ever do it in the 145-pound division. Volkanovski has defeated elite featherweights like Max Holloway, Jose Aldo, Chad Mendes, The Korean Zombie, and Brian Ortega.
However, Volkanovski would like to have a win over Conor in his resume given the Irishman is a former featherweight champ. Volk believes in order to put himself on the Mount Rushmore of UFC fighters, he needs to beat the best of the best. According to him, Conor was a former champion and a win over him adds a lot of value to his resume and his case to be the GOAT.
Do you think Volkanovski will fight Conor in his career?
Also read Featherweight champion Alexander Volkanovski makes bold claim that he can rule the 170-pound division in UFC