Ali Abdelaziz and Conor McGregor will never stop beefing on the internet. The Dominance MMA CEO and the Irish superstar have absolutely slaughtered each other with the illest of comments on the internet but their beef just won't come to an end and it doesn't look like the two will come to peace with each other's existence.
Ali Abdelaziz and Conor McGregor's enmity started from the Irishman's rivalry with Khabib Nurmagomedov. Ali has always been riding with Khabib and his team and also manages the Dagestan fighter. Khabib and Conor's rivalry during UFC 229 is the biggest in the promotion's history. This elevated the popularity of the UFC around the world and put the sport on another level.
Abdelaziz has heard an earful of Conor's nasty comments towards him so the manager does not show any mercy towards the Irish superstar. Any fan that goes against Conor is instantly a friend of Abdelaziz or so it seems. Ali recently slammed the Irishman by reposting a hate tweet against Conor. The Notorious One wrote, "MMA, I'll never forget you! Easy work," and a fan immediately replied with a tweet of the Irishman being dropped by Dagestani superstar, Khabib Nurmagomedov.
Related Conor McGregor's close friend claims PROPER 12 WHISKEY was his idea
"This man was breathing all over you" – Ali Abdelaziz recalls Khabib dominating Conor McGregor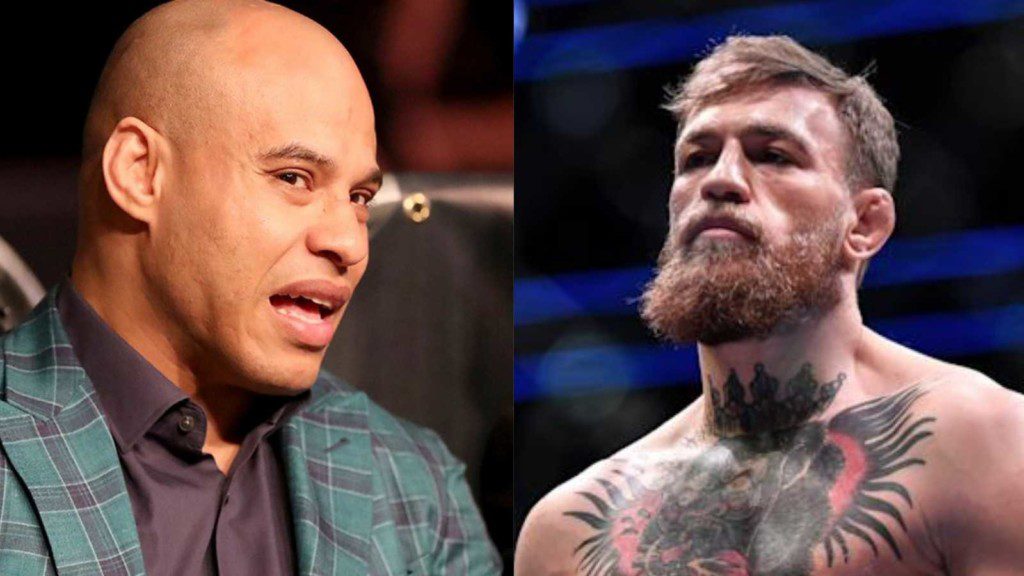 After Conor's "easy work" tweet, a fan had to remind Conor of the beating he took from Nurmagomedov. Abdelaziz who wouldn't let any chance to hate on Conor go wasted immediately saw the opportunity to direct some heat towards the Irishman. "Do you miss this man breathing all over you and take your manhood away from you?" wrote Abdelaziz in his recent tweet.
Ali is known to be one of the most controversial managers in MMA. It's almost as if the manager has taken upon the responsibility to sell his fighters and talk trash on his behalf of them. Abdelaziz has always been a very polarising figure in the world of mixed martial arts. The manager was recently invited to induct his friend, Khabib Nurmagomedov into the UFC Hall of Fame where he burst into tears after an emotional moment.
Conor and Abdelaziz's beef seems to be never-ending. It is only a matter of time before the Notorious One claps back at the Dominance MMA representative for his comments.
Also read "Ready to make HISTORY"- Brandon Moreno claims fourth fight against Deiveson Figueiredo is biggest in the flyweight division
Also read "If Henry steps up" Aljamain Sterling alludes to a lucrative Henry Cejudo fight and puts TJ Dillashaw on hold