Aljamain Sterling did what no one expected him to do and now the sharks that are Henry Cejudo and TJ Dillashaw are circling all around him. Many expected Sterling to come up short in the rematch against Petr Yan but were left stunned after Sterling secured the early rounds to his name comfortably hence winning the fight via decision. Now as news broke of a fight between TJ and STerling being targeted for UFC 279, the champion was quick to shut it down as finality and revealed everything depended on Cejudo's next move.
Sterling won the rematch against Petr Yan at UFC 273 and managed to become the undisputed bantamweight champion. TJ Dillashaw meanwhile, was a former undisputed champion who was disgraced after he popped for EPO use returning to the octagon after a long suspension. In his return to the octagon, he would face another top prospect in Cory Sandhagen, who would later himself go on to challenge for interim gold. Though controversial, TJ was able to secure a decision victory over Sandhagen after 5 grueling rounds.
Now the UFC believes that the former champion has done enough to warrant another crack at the title and was being targetted to do the same in September of this year. However, another bantamweight hot topic that was brewing in the background was none other than former two-division champion, Henry Cejudo. The former champion who retired and vacated his title at the start of 2020 has recently re-entered the testing pool and looks serious about his wish to rejoin the competition.
Related: "Coach of The Year" Henry Cejudo basks in glory as Jiri Prochazka gains Light Heavyweight title in incredible UFC 275 bout
Aljamain Sterling calls out Henry Cejudo while dismissing TJ Dillashaw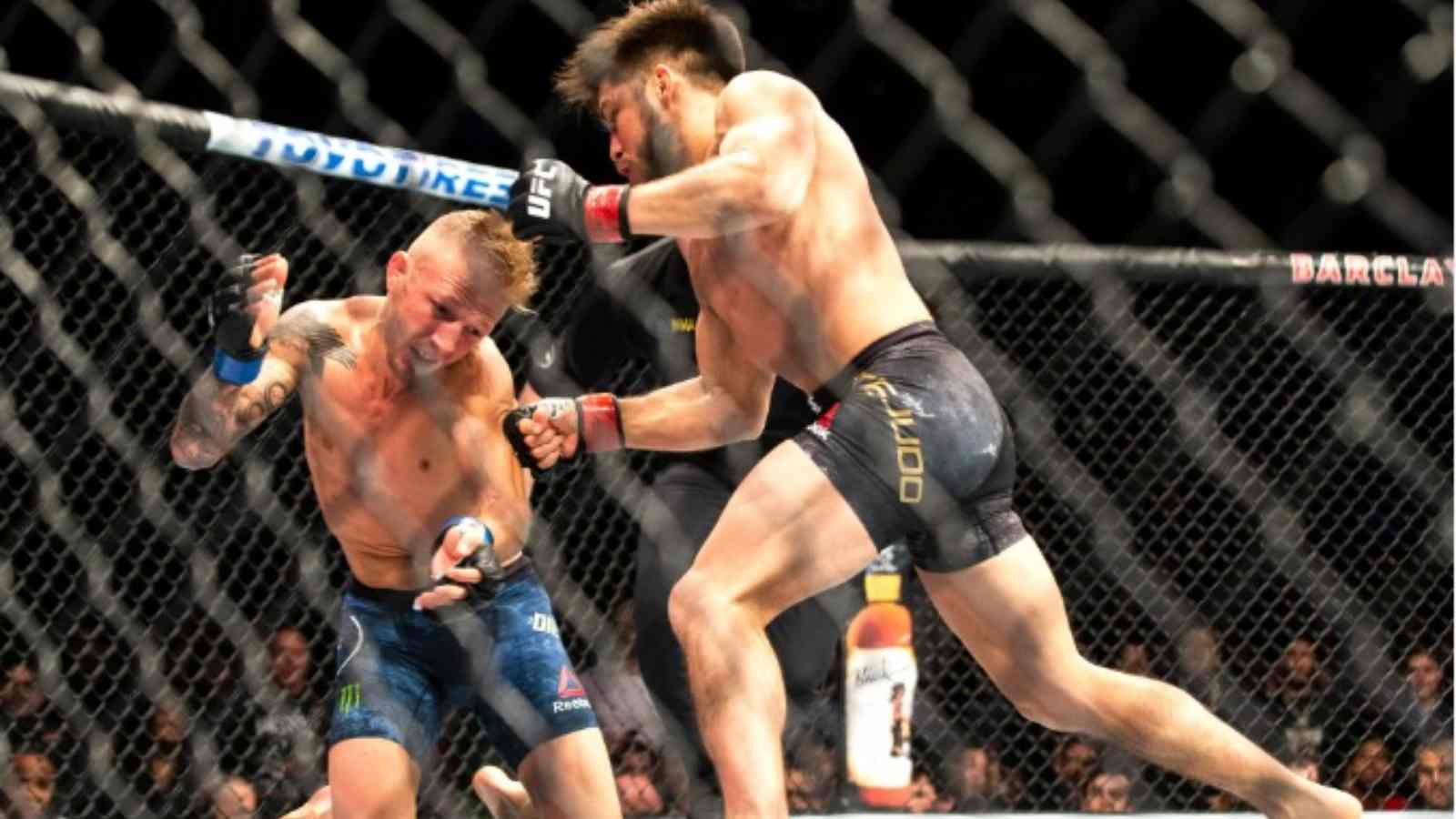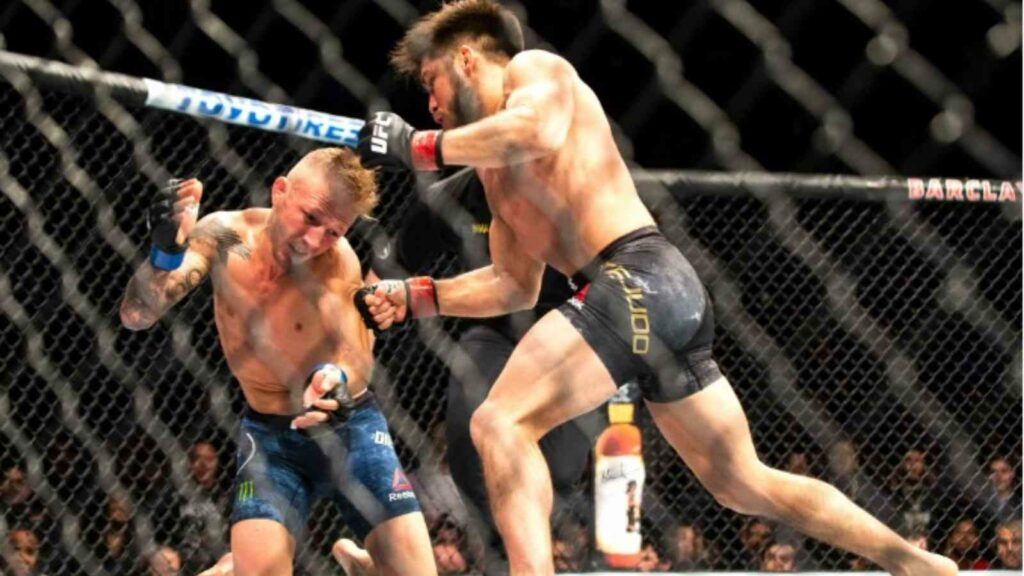 On multiple occasions, the current champion has said that he would rather face Cejudo than any other current top contenders. Cejudo himself told Aljamaian Sterling to his face on the Check-In with DC show, that the champion wasn't good enough for the Olympian. In fact it was against Henry Cejudo that TJ Dillashaw tested positive for performance-enhancing drugs, which ultimately led to his suspension. Shortly after the news of the possible Sterling-Dillashaw bout went public, Aljamain was on the front foot trying to clarify there were still variable involved.
"It depends if Henry steps up to the plate or not," said the current champion on Twitter claiming the bout could be rescheduled if the Olympic gold Medalist were to step up. Sterling then called out Cejudo referring to him as, "little munchkin".

While Cejudo has himself hinted at a Bantamweight run many times, fans suspect the reason he is back in the testing pool to be a crack at the featherweight title against Volkanowski and a chance at being a Three weight champion. How do you think Dillashaw vs Sterling plays out and will Henry Cejudo alter the course of this event?
Also Read: "You wish I was thinking about you"- Henry Cejudo nukes Kai Kara France for expressing interest in fighting the best bantamweight

Also Read: "Smart little hoe"- Aljamain Sterling is chastised by Henry Cejudo for ducking him