Henry Cejudo might just get the title shot he wanted on his return! Triple C and Aljamain Sterling drop another hint at their potential bantamweight title fight in the UFC as they face off from the crowds at a recent PFL World Championship event.
Henry Cejudo is really looking to return from retirement and show the world that he is still one of the best to ever do it. A fighter that is widely considered the greatest combat sports athlete of all time decided to retire from fighting in 2020 after defending his bantamweight title. Triple C is now back training and is looking to fight for the bantamweight belt again.
The 135-pound division in the UFC is currently stacked with champion Aljamain Sterling looking to fight again in 2023 to make his third title defense. Cejudo's manager, Ali Abdelaziz recently broke the news that the title fight is practically done and the announcement will soon be made. The recent face-off between Cejudo and Sterling at the PFL event just adds to the news from the manager.
Sterling and Cejudo were in the front rows for the PFL World Championship event earlier and faced off each other after exchanging some words. Ali Abdelaziz, the manager stood between the fighter and mediated the face-off. Cejudo has been teasing his return for the past year and looks like we might actually get to see "Triple C" back in the octagon after two years.
Aljamain Sterling and Henry Cejudo face off at the #PFLWorldChampionship 👀 pic.twitter.com/ke7OwgWUE5

— MMAFighting.com (@MMAFighting) November 26, 2022
Read more: Sean O'Malley snubbed? – Fans react to surprising news of Henry Cejudo vs Aljamain Sterling for next bantamweight title fight
Aljamain Sterling vows to finish Henry Cejudo in the first round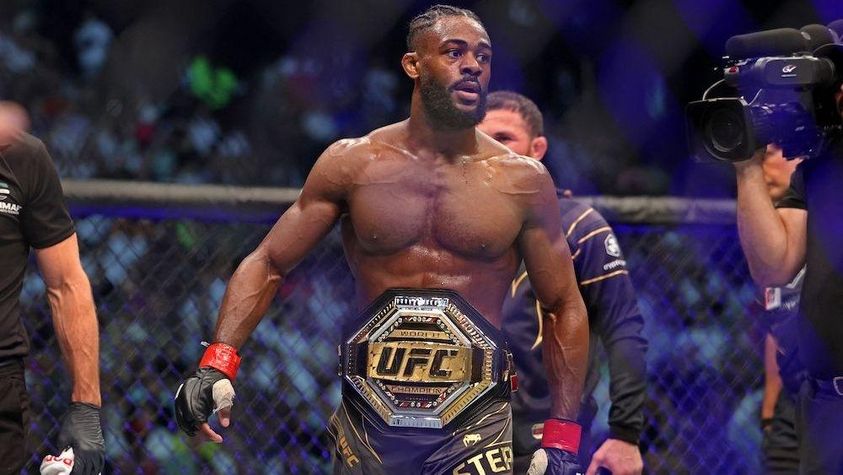 Aljamain Sterling has truly won his haters over by putting on two dominant performances in the octagon after winning the belt via disqualification. The fighter was trolled brutally for parading as the champ after his DQ win over Petr Yan in their first meeting. He has now gone on to beat Petr Yan at UFC 273 and also finish former champ, arguably the greatest, TJ Dillashaw in his last fight.
Also read: "Not be a super easy fight"- Aljamain Sterling considers Sean O'Malley a legitimate threat to his title
If it's Henry, put your bets in for a First round TKO for the Funk! https://t.co/8jcIXEuQDh

— Aljamain Sterling (@funkmasterMMA) November 26, 2022
With two back-to-back dominant performances, Sterling is confident his next fight will also end in the very first round no matter who the opponent is. However, if it is Henry Cejudo, Sterling guarantees a first-round TKO. Aljo put out a tweet reacting to his face-off with Triple C at the PFL event.
"If it's Henry, put your bets in for a First round TKO for the Funk!" wrote Sterling in his tweet. Aljamain Sterling has admitted his first preference for his next title defense would be Sean O'Malley over Cejudo given how big of a star Suga Show is. Looks like O'Malley now has to wait for his chance to fight for gold.
Also read: "You're all out of your minds" – MMA Journalist shuts down GOAT shouts for Khabib Nurmagomedov in epic rant