UFC 292 left a mark in the hearts of MMA fans. When an underdog accomplishes great victory, it's always exciting to watch such theatrics. That's exactly what happened in the UFC 292 card. Heavy underdog Sean O'Malley knocked out former champion Aljamain Sterling to clinch the bantamweight title. After 31 days of that event, Sterling shared his opinion on the O'Malley's victory in an interview with Ariel Helwani.
In the MMA Hour, Helwani asked Sterling about UFC's feeling when O'Malley won the title. 'The Funkmaster' replied, "How could he not be(happy)? I mean the golden goose won in a fight matchup that, I hate saying it because it sounds like I'm discrediting the guy. But, this is where they say eight or nine times out of ten(I win) right? So, that one time out of ten, it happened." Further, Sterling emphasized his mistakes, which led to the knockout.
'The Funkmaster' later spoke about his interaction with UFC CEO Dana White after his knockout loss. Sterling said that he barely got any sympathetic words out of White after his setback. Pointing out all these things, Sterling claimed that UFC wanted O'Malley to win the championship over himself.
Recently, Sterling demanded a rematch with O'Malley in the month of December which looks highly uncertain. The 135-pound champ is looking to choose Chito Vera as the lucky man for his first title defense. Additionally, Sterling also believes that UFC will not favor him for the rematch due to his indifferences with White.
Related: "You got me thinking," Sean O'Malley left stunned as girl offers to do anything for $20,000 during generous giveaway

Aljamain Sterling applauds the success of UFC 292
Former bantamweight champion Aljamain Sterling came out to talk about his recent loss against Sean O'Malley at UFC 292. The Funkmaster discussed his thoughts over the fight with Ariel Helwani at MMA Hour. Surprisingly, despite his setback, Sterling believes that UFC 292 was a huge success in terms of PPV points.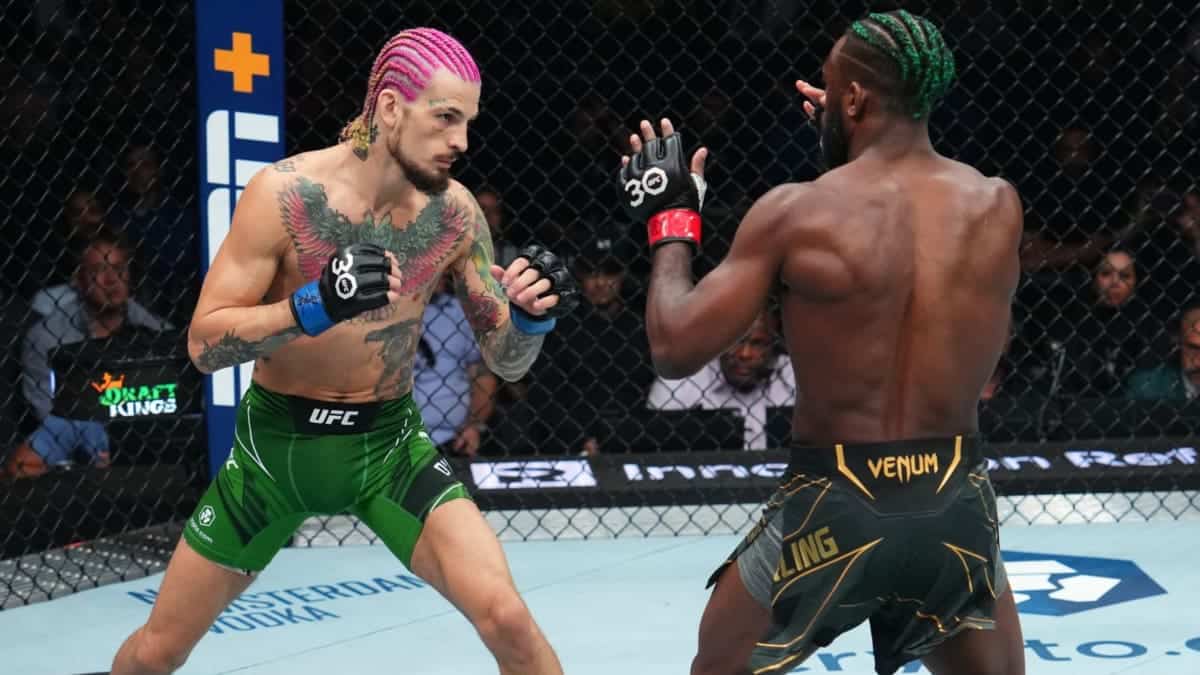 Sterling, in the interview, said that the buildup to UFC 292 had some exactness to the infamous Conor McGregor vs. Jose Aldo fight. Later, Sterling revealed that the fight between him and O'Malley had set the record for the most-selling bantamweight title fight in history. When Helwani asked for numbers, Sterling gave him a positive response, claiming that they did 'good' numbers
Undeniably, UFC 292 was a standout event for the bantamweight roster. Previously, Sean O'Malley and Henry Cejudo debated on the topic of PPV buys. Later O'malley revealed that Cejudo's claim of accomplishing more PPV buys is 'false'. Henceforth, O'Malley's fight with Sterling made a record-setting event in the UFC with the most PPV buys.
In case you missed it!