Valentina Shevchenko tried to reclaim her flyweight champion title in her rematch against Alexa Grasso at the Noche UFC. Across the match, both fighters went head-to-head for five rounds, ending in a split decision draw.
Subsequently, Valentina Shevchenko revealed that she suffered a fractured right hand during her championship rematch. Shevchenko's injury, which she sustained in the first round of the fight, will require surgery. According to her team, Ariel Helwani reported, "She'll be in a cast for a month and no contact for about 3 months." However, there are no updates on when she will return to the octagon again.
In the post-fight press conference, Shevchenko said she injured her right hand's thumb in the first round. This affected her striking, but she did not want to quit because it would disappoint the fans. Subsequently, Shevchenko's resolve and perseverance remained evident in her performance across the five rounds.
In addition, the rematch bout ended with a very controversial split decision draw. Many fans and experts feel that Shevchenko and Grasso were closely matched but still felt that Shevchenko won. The trilogy fight between the two could become an iconic showdown in the history of Women's MMA.
RELATED:"Let's do Kyrgyzstan Independence day," Valentina Shevchenko calls out Alexa Grasso for trilogy in Kyrgyzstan to make things 'equal'
Conor McGregor reacts to Alexa Grasso vs. Valentina Shevchenko 2
Several fans and experts have reacted to the controversial split decision draw results at Grasso and Shevchenko's rematch. Similarly, "The Notorious" Conor McGregor also shared his views on the fight on Twitter. The Irishman is known to give his take on fights from time to time.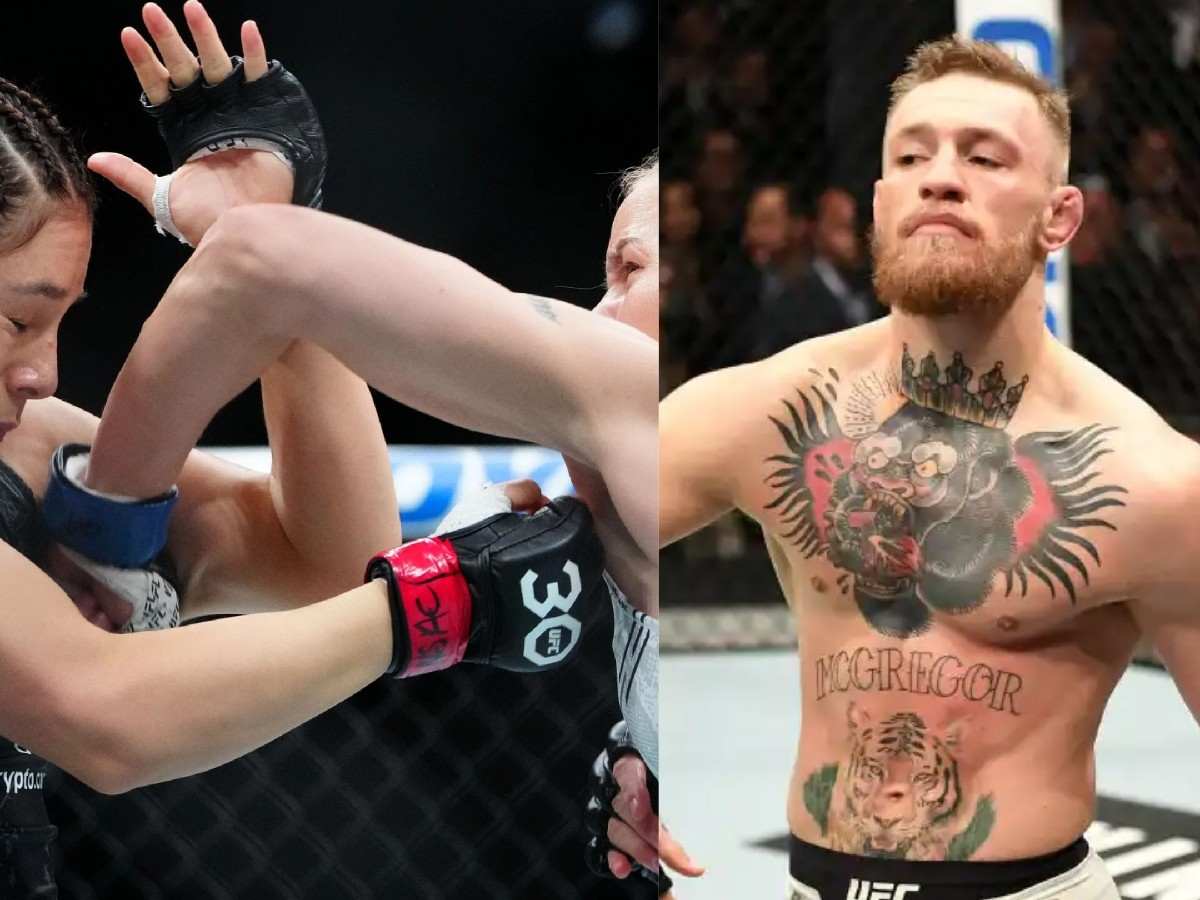 The rematch fight was intense, as it was Grasso's first title defense against the former champion Shevchenko. Across the 25 minutes of the fight, Grasso fought to protect everything, while Shevchenko fought like she had nothing to lose. In one tweet, McGregor expressed his delight in viewing the fight and congratulated both fighters for a fantastic fight. Furthermore, McGregor did not seem unhappy with the controversial split decision like most people.
In another tweet, McGregor compared the Grasso vs. Shevchenko rematch with his fight against Nate Diaz at UFC 202. McGregor said he dropped Diaz once in round one and twice in round two, but the judges didn't score it 10-8. The Athletic commissions will improve judging by giving lessons on the 10-8 round.
If You Missed It!