Michael Bisping did not hold back when he spoke on the main event of UFC Noche. The UFC Hall of Famer shared his thoughts on the controversial outcome of the Alexa Grasso vs. Valentina Shevchenko 2 clash. Bisping was not present in Las Vegas himself for the fight. However, he did have his thoughts on Mike Bell's judgment in the fight.
Michael Bisping expressed his disappointment with the judging during the main event. The exchange between Grasso and Shevchenko was definitely thrilling. However, to everybody's disappointment, the judges declared it a split draw. This was not an expected outcome, especially in a title fight. Judge Mike Bell controversially awarded Grasso a score of 10-8. Bisping took issue with this.
Bisping expressed his thoughts after the fight on his YouTube channel. He said, "I say Valentina Shevchenko should have won that fight three rounds to two…there is no way that was a 10-8 round". Bisping did face criticism on this viewpoint. However, he firmly believed that Shevchenko should have secured the victory.
Bisping emphasized that there is a lack of consistency in awarding points. He criticized Bell's decision to introduce a 10-8 round during a title fight. Even if one might argue that a draw was a fitting outcome for this fight, the manner in which it was achieved, according to Bisping, was undeniably peculiar.
Related: Israel Adesanya had 'air of arrogance' during upsetting defeat against Sean Strickland at UFC 293, says Michael Bisping
Michael Bisping speaks on Conor McGregor's entry into the middleweight division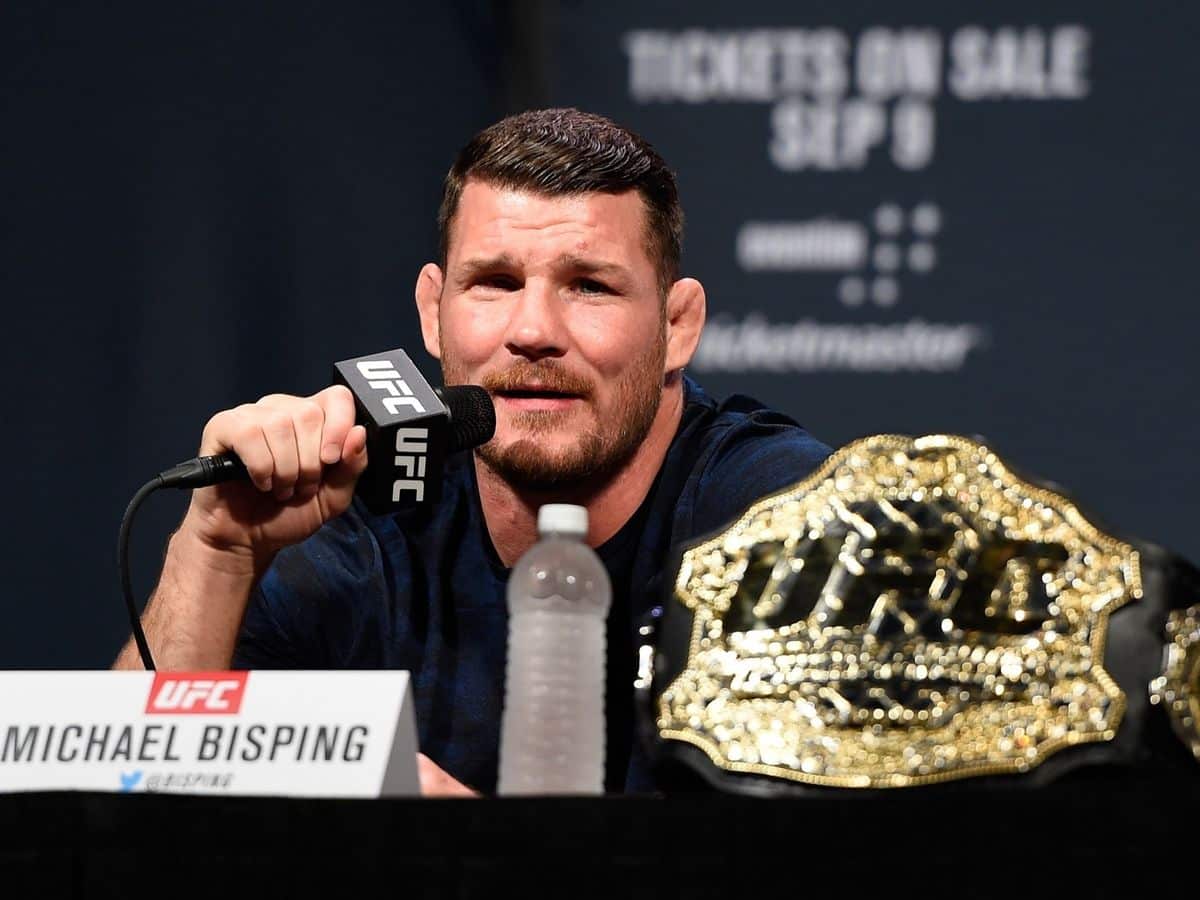 Conor McGregor recently commented on Sean Strickland's win over Israel Adesanya. McGregor sympathized with Adesanya's loss and replied to a fan's comment saying that he may consider entry into the middleweight division.
The prospect of Conor McGregor entering the middleweight division prompted reactions from UFC veterans Anthony Smith and Michael Bisping. Both fighters cautioned McGregor against such a move. They emphasized the potential drawbacks. Smith, for instance, pointed out the significant size difference between McGregor and the division's top contenders, suggesting it would be a risky endeavor.
Michael Bisping agreed that McGregor's foray into the middleweight division might not be wise. Regarding McGregor's return to the UFC, speculation continues to swirl. Fans are eagerly waiting for news of his next fight.
In case you missed it!