The Dagestani MMA contingent has taken the world by storm over the last few years. The takeover culminated at UFC 229 when Khabib Nurmagomedov defeated Conor McGregor in what still is the UFC's best-selling PPV. However, that is only the tip of the iceberg when talking about the dominance of these Dagestani fighters.
ESPN MMA posted a shocking tweet that outlined the record of these athletes that are beyond. To break down this tweet, the best starting point would be Khabib Nurmagomedov. The Eagle dominated the UFC lightweight division. Khabib retired with a 29-0 record and 4 successful title defenses and only parted from the title when he relinquished it. During this run, he beat the likes of Justin Gaethje, Dustin Poirier, Conor McGregor, and Edson Barboza.
Khabib's understudy, Islam Makhachev is also another lightweight phenom. He currently holds the lightweight championship after he made quick work of Charles Oliveira, a dominant champion in his own right. Makhachev has a 16-1 record and his only loss happened in 2015. Since then, he has picked up right where Khabib left off, continuing to dominate the lightweight division, racking up win after win.
That said, the domain of these Dagestani fighters and their dominance stretches far beyond the UFC. Elsewhere, Usman Nurmagomedov, Khabib's cousin, who also has a perfect record just captured the Bellator Lightweight championship. But this isn't even close to the end of the list.
Zubaira Tukhugov (20-5-1), Islam Mamedov (22-2-1), Abubakar Nurmagomedov (17-3-1), and Umar Nurmagomedov (15-0) are the remaining names that round out the list. Though not as notorious as their UFC superstar counterparts, these Dagestani fighters are also at the very top of their promotions with stellar records.
Related: Throwback to when Abdulmanap Nurmagomedov forgave Conor McGregor for his outrageous actions during the UFC 229 buildup
Khabib's father was laughed at by Dana White when he said his Dagestani fighters would be champions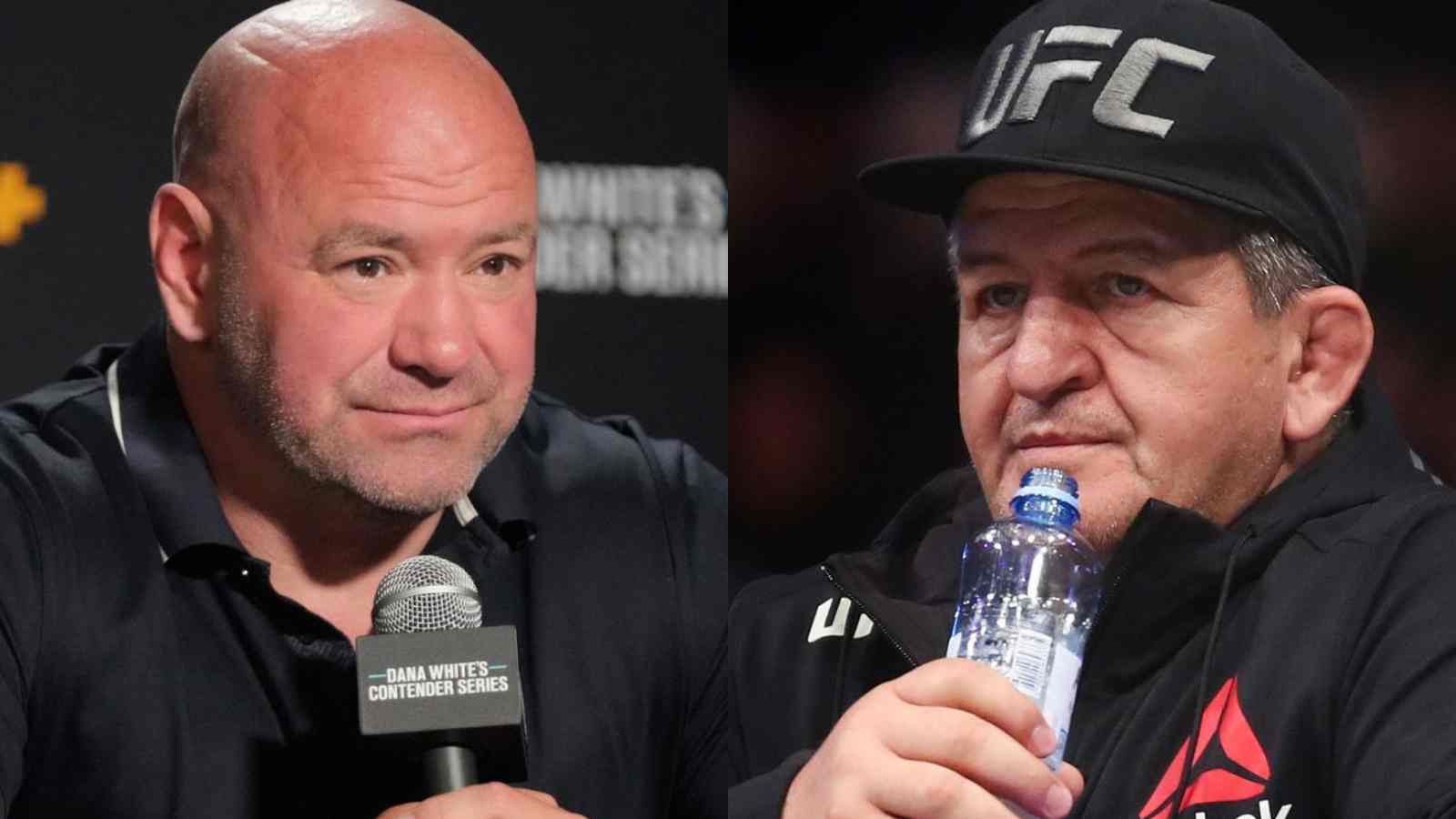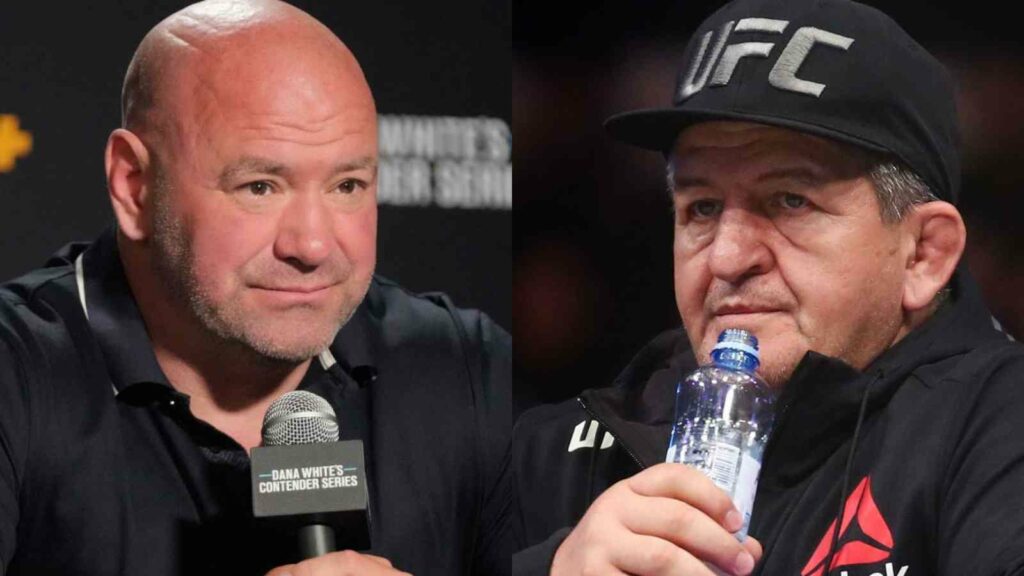 With 142 wins and only 11 losses to these fighters' names, it is safe to say that Dagestan has produced some of the finest MMA fighters to ever exist. Khabib's father, Abdulmanap Nurmagomedov was one of the key players in bringing the Dagestani fighters' dominance to MMA. He once revealed in an interview that Dana White laughed at him when talked about fighters from his camp becoming champions and dominating divisions.
"When I spoke in America with Dana, he was still in doubt. I told him we'll be the best and for a long time. What he laughed at. We will be here and we will be champions for a long time in this weight," said Khabib's father.
Also Read: "Can't let it go" – UFC welterweight champion Leon Edwards reveals he is NOT OVER his grudge against Jorge Masvidal
Though it may seem ridiculous now, Dana White was not completely in the wrong here as he didn't know the dominance Abdulmanap's Dagestani fighters would establish over the lightweight division. As it turns out, Abdulmanap got the last laugh as two of his students went on to dominate and become champions.
Khabib's father left a lasting legacy in the form of his fighters in the UFC. The Dagestani dominance continues with two fighters ruling the lightweight divisions in the world's two biggest MMA promotions. And now over the last half a decade, Dagestan has cemented itself as the birthplace of the world's greatest fighters.
Also Read: WATCH: Rare footage of controversial kickboxer Andrew Tate sparring with Idris Elba in Thailand appears on the internet