Anthony Pettis is set to fight against the boxing legend Roy Jones Jr. in a boxing match on 1st April. The fight is supposed to take place at Gamebred Boxing 4 from inside Fiserv Forum in Milwaukee. Pettis became notoriously famous for his showtime kick against Benson Henderson and went to fight many combat legends ahead. Yet, he reveals how he nearly had his dream fight and fought another Combat legend Anderson Silva.
While doing his media rounds for his upcoming fight against Roy Jones Jr. Pettis talks about his missed chance. Pettis was in talks to fight UFC legend Anderson Silva before he retired from UFC. "That was discussed. I called him out. He accepted. UFC didn't allow it at that time", said Pettis in his interview with RedCornerMMA.
Pettis had to bulk up to 185 to contest against "the spider". Unfortunately, Pettis never got the chance as the UFC decided to set up Silva against 'Uriah Hall'.
The road hasn't been easy for Anthony Pettis as of late in MMA. After parting with UFC on a winning streak Pettis has been an overall 1- 4 in PFL. However, his recent match with Jones Jr. could make his fight with Anderson a possibility.
If Pettis is able to beat Jones Jr. at Gamebred Boxing 4 will open a variety of doors for his next fight. This could most definitely make his fight against Silva a reality. We know Pettis is more than ready and if "the spider " agrees we could see this fight happening very soon. Until then, "Showtime" will try to take on the Legend Roy Jones Jr in his boxing debut.
Related: "Added this to my arsenal" – Anthony Pettis bamboozled Dustin Poirier with THIS move during their fight
Anthony Pettis all set to lock horns with Boxing Legend Roy Jones Jr. on 1st April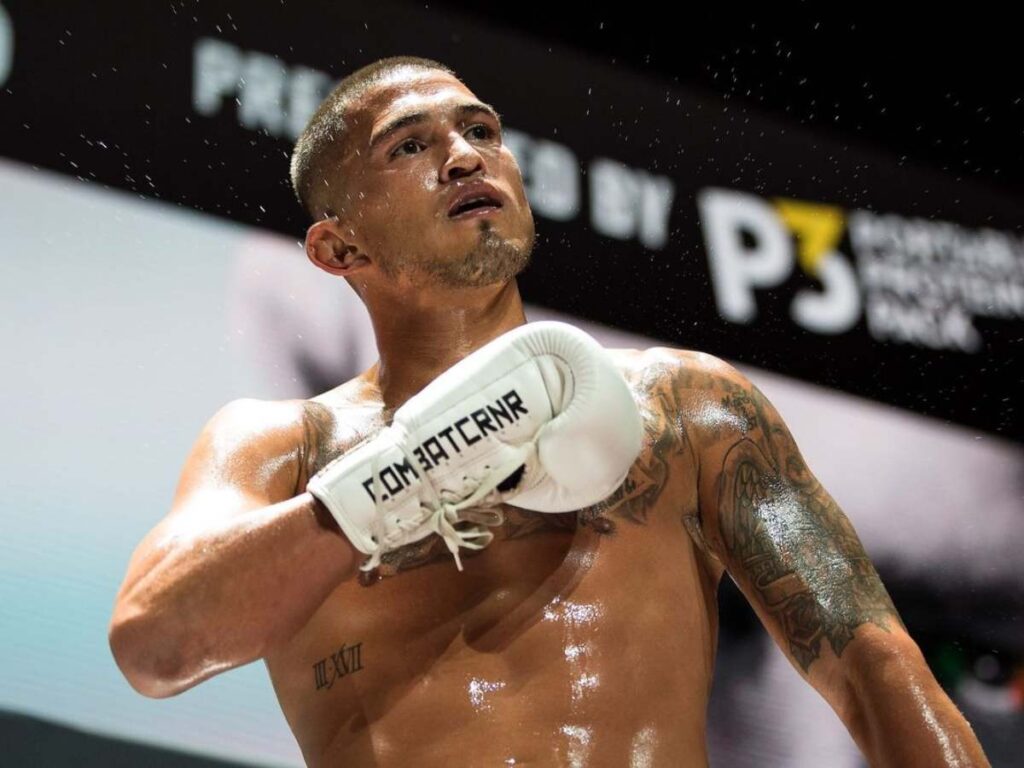 After his illustrious career in the UFC and a turbulent one in PFL, Anthony Pettis is set to take the boxing route. Showtime left the UFC on a two fight winning streak in 2020 to sign with PFL. He has been an overall 1-4 in the PFL after that. However, Pettis is not done yet as he's set to fight Roy Jones Jr in a boxing bout this weekend.

The fight is set to happen at Gamebred Boxing 4, in Milwaukee. Surprisingly Pettis who usually fights in the 155 to 170 weight class is fighting at 200lbs this time around. This will be Showtime's official pro debut in Boxing. Roy Jones Jr fought Mike Tyson in late 2020 in an exhibition bout. This will be his official pro-fight after a long time.

Apart from Anthony Pettis, the card includes many Former UFC champions like Jose Aldo and Vitor Belfort. The Pettis vs Jones is a main event fight for Jorge Masvidal's Gamebred Boxing 4. The event will be streamed on UFC fight pass and PPV.com.
Incase you missed:
Grandson Biaggio Ali Walsh affirms Muhammad Ali would have loved prime Conor McGregor