UFC 285 will take place next month and the hype around the fight is massive. Former UFC light heavyweight champion, Jon Jones will be making his UFC comeback after three long years. On top of that, Jones will be fighting in the heavyweight division for the first time. 
Ahead of the fight, UFC welterweight Belal Muhammad and Joe Rogan recently talked about it in an episode of JRE. According to Muhammad, Gane is a tougher opponent for Jones in comparison to Francis Ngannou. Muhammad explained that Gane is much faster and is good on his feet. 
He said: "It's a tougher fight than Francis. I think Cyril Gane, his movement his footwork he's so good with his front leg, and for Jon Jones…this time it's a long time off and you're coming back with way more weight on and you're going against one of the faster heavyweights." 
Jones was originally supposed to fight Ngannou for the heavyweight championship title but now that the Frenchman is out of UFC, it opened up opportunities for Gane. Both Gane and Jones are considered extremely technical fighters and it is definitely going to be an incredible fight to watch. 
Related: "Let bygones be bygones," Jon Jones invites nemesis Daniel Cormier to do octagon interview in much-anticipated UFC 285 return
Jon Jones isn't worried about feeling ring rust ahead of the heavyweight title clash at UFC 285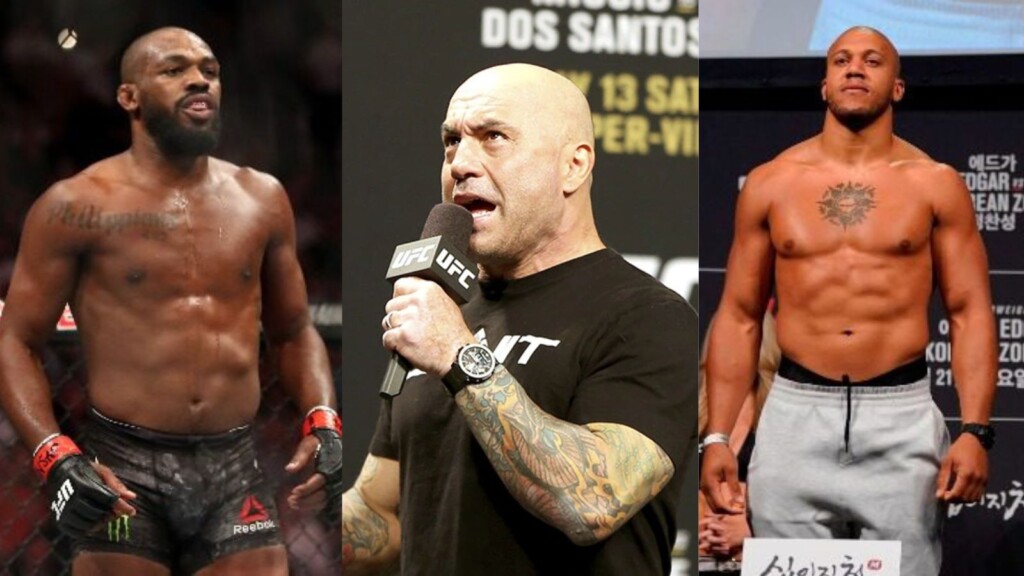 Jon Jones' last fight was in 2020 when he fought against Dominick Reyes in which Jones successfully defended his light heavyweight title. This time Jones would be heavier and fans are expecting him to be slower than usual. 
In a recent Twitter interaction, a fan asked Jones about getting ring rust as the fighter hasn't fought inside the octagon in 3 years. While answering the question, Jones revealed that he has put extra effort this time than his whole career and is concerned about anything.
"No, I've worked harder over the last three years than I ever have in my entire career. Fighting is inside of me, it's who I am, " wrote Jones. 
Jones has always been the guy who used to party a lot before his fights and still beat his opponents easily. However, it seems like he has now changed his lifestyle to a more disciplined one. It would be interesting to see if the fighter brings something different this time to the octagon.
Continue Reading:
Jon Jones shares a crazy encounter of his nine-year-old daughter with a bobcat
"There's no reason to break the windows," When Jon Jones snatched spray cans from Black Lives Matter protest vandals