UFC lightweight Beneil Dariush expressed his desire to compete against the best fighter in the division (Khabib Nurmagomedov). Dariush started his UFC journey in 2014. After almost nine years, he is close to a title shot. The 34-year-old has put on an impressive eight-fight winning streak since 2018.
Beneil Dariush will fight former champion Charles Oliveira in a title eliminator bout. If he defeats Oliveira, he can challenge Islam Makachev for the title. Many fighters in the UFC's lightweight division desire to challenge the 'lightweight GOAT.' Dariush also wishes to compete against Khabib if a chance arises.
Dariush answered a question about his dream fight on the AllStar YouTube channel. He said, "Ideally, it would be Khabib, right? He's the best lightweight in the world. Ideally, after beating Charles and Makhachev, I would have an opportunity to fight him, but obviously, I don't think that's going to happen. He's the Lightweight G.O.A.T."
Dariush also revealed another fighter he wanted to face. He wanted to fight against Georges St-Pierre. Dariush said, "But guys like 'GSP' (Georges St-Pierre) were the reason why I got into MMA. I would have loved to have fought him." Beneil's ultimate wish is to challenge Khabib Nurmogomedov after dethroning Islam Makhachev and defeating Charles Oliveira.
Related: "UFC didn't want to do it" – Beneil Dariush forced out of UFC 288 despite accepting a fight against a rising prospect after Charles Oliveira's fight fallout
Beneil Dariush is just two wins away from the title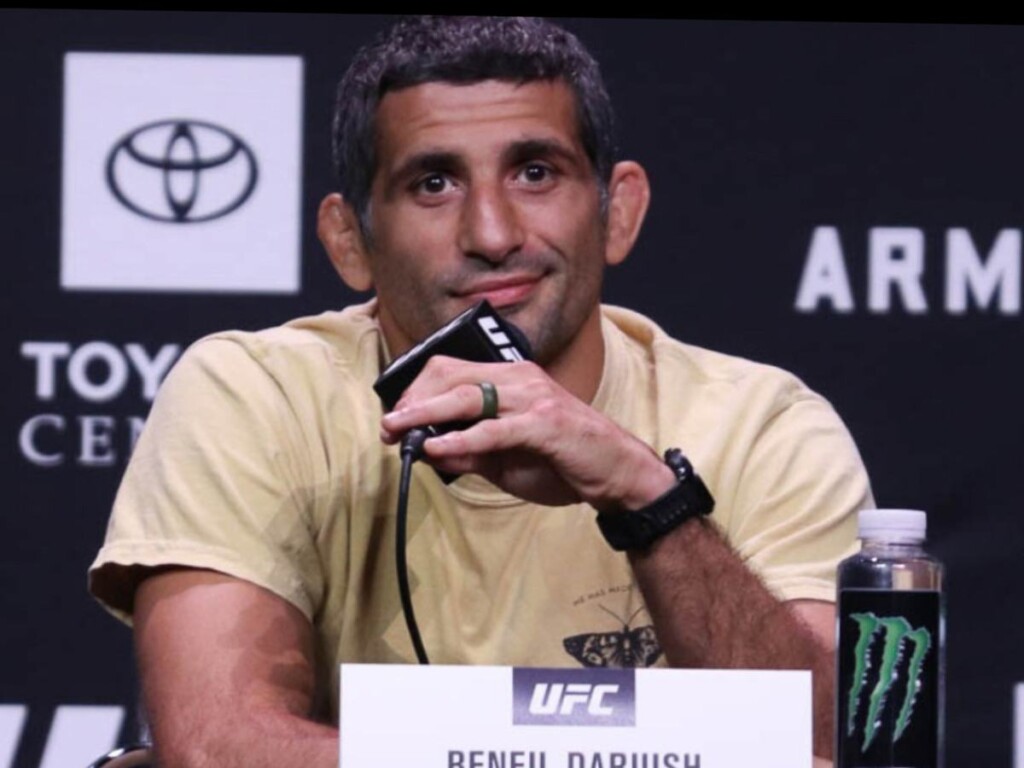 Lightweight contender Beneil Dariush had a difficult one-year span from March 2017 to March 2018. He lost in devastating fashion against Edson Barboza and Alexander Hernandez. However, he turned his career around and put on an impressive eight-fight win streak in the lightweight division.
He will face Charles Oliveira at UFC 289. Oliveira is a former champion and will be the toughest fight of Dariush's career. The fight at UFC 289 is a title eliminator bout and the winner will challenge Islam Makhachev at PPV in Abu Dhabi.
Analysts believe that Dariush possesses significant wrestling, submission, and striking abilities to challenge Makhachev for the throne. However, Dariush needs to get past the Oliveira before fighting Makhachev.
In case you missed it!