| | |
| --- | --- |
| Name | Khabib Nurmagomedov |
| Age | 34 |
| Occupation | MMA fighter, Promoter, Coach |
| Other sources of income | Owns a fighting promotion, Brand Endorsements |
| Net Worth | Estimated $40 million |
| Residence | Dagestan, Russia |
| Marital Status | Married |
| No of children | 3 |
| Professional record | 29-0 |
| Last updated | 2023 |
Khabib Nurmagomedov is undoubtedly one of the top athletes to ever grace the UFC octagon. The legendary lightweight fighter is regarded as the greatest of all time by many fans. Khabib Nurmagomedov net worth is estimated to be nearly $40 million after his decorated career in combat sports.
Khabib Nurmagomedov is possibly one of the greatest combat sports athletes to have walked on earth, the Russian Sambo master holds a perfect professional record of 29-0, and has dominated every fighter who stepped inside the octagon with him.
Born in the mountains of Dagestan, Russia on 20 September 1998, the two-time Combat Sambo world champion began his UFC journey in 2012. The fighter decided to retire in his prime following the death of his father and coach Abdulmanap Nurmagomedov.
Related: Khabib Nurmagomedov reveals how social media has taken control of his life
Khabib Nurmagomedov Net Worth 2023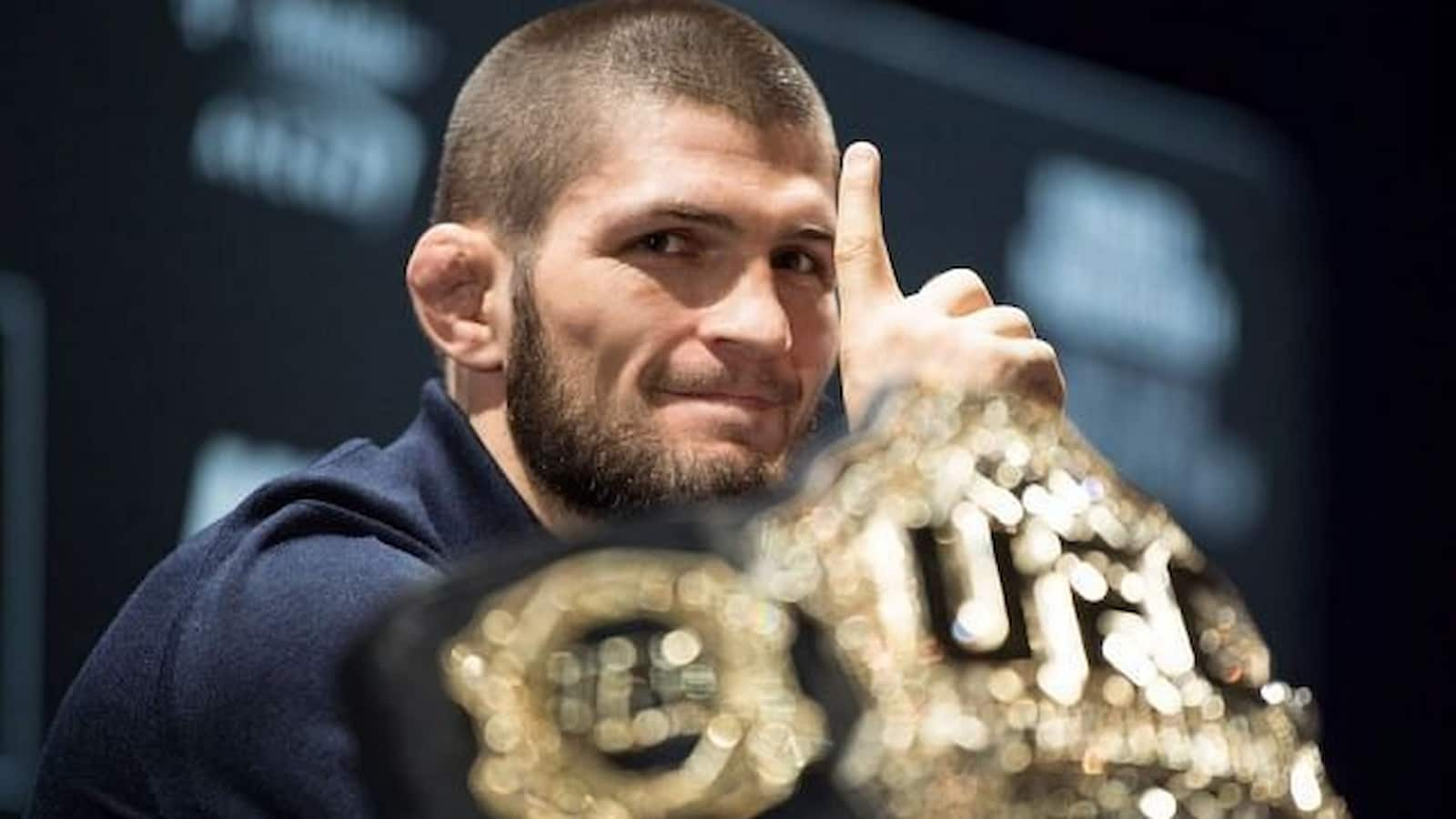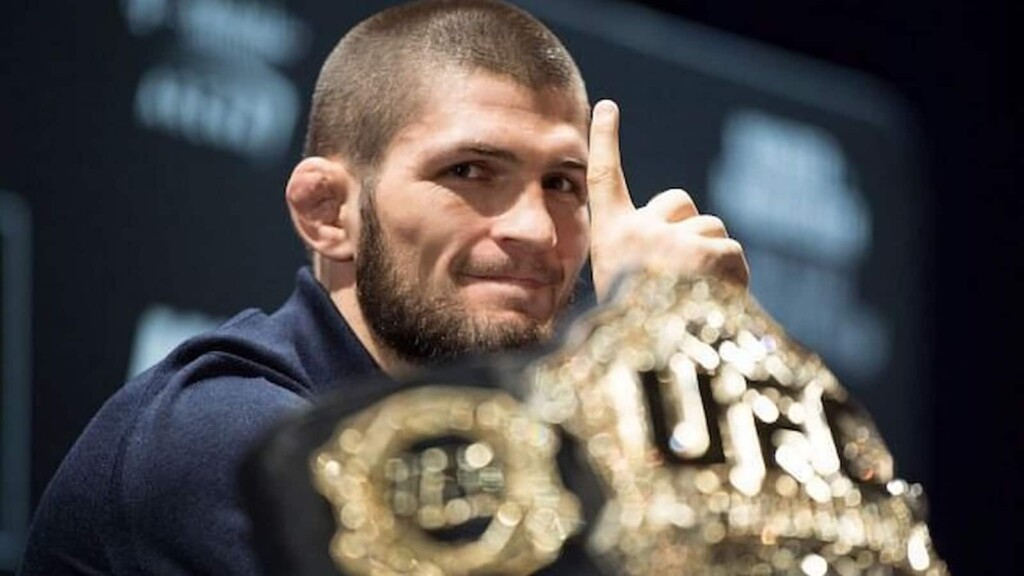 Khabib Nurmagomedov is not known to flaunt his wealth like the other athletes. The Russian is one of the biggest sports stars of our era, and during his time in the UFC, he made a fortune himself.
As of 2023, Khabib Nurmagomedov net worth is estimated to be around $40 Million. He sits at the #3 spot on the list of Richest UFC fighters. The fighter was one of the highest-paid fighter during his fighting days and accumulated a lot of wealth. The fighter is not known to live a very lavish life compared to other athletes. Apart from his earnings through fighting, the Dagestani also has his own promotion and endorses brands on his social media.
Khabib Nurmagomedov's fighting promotion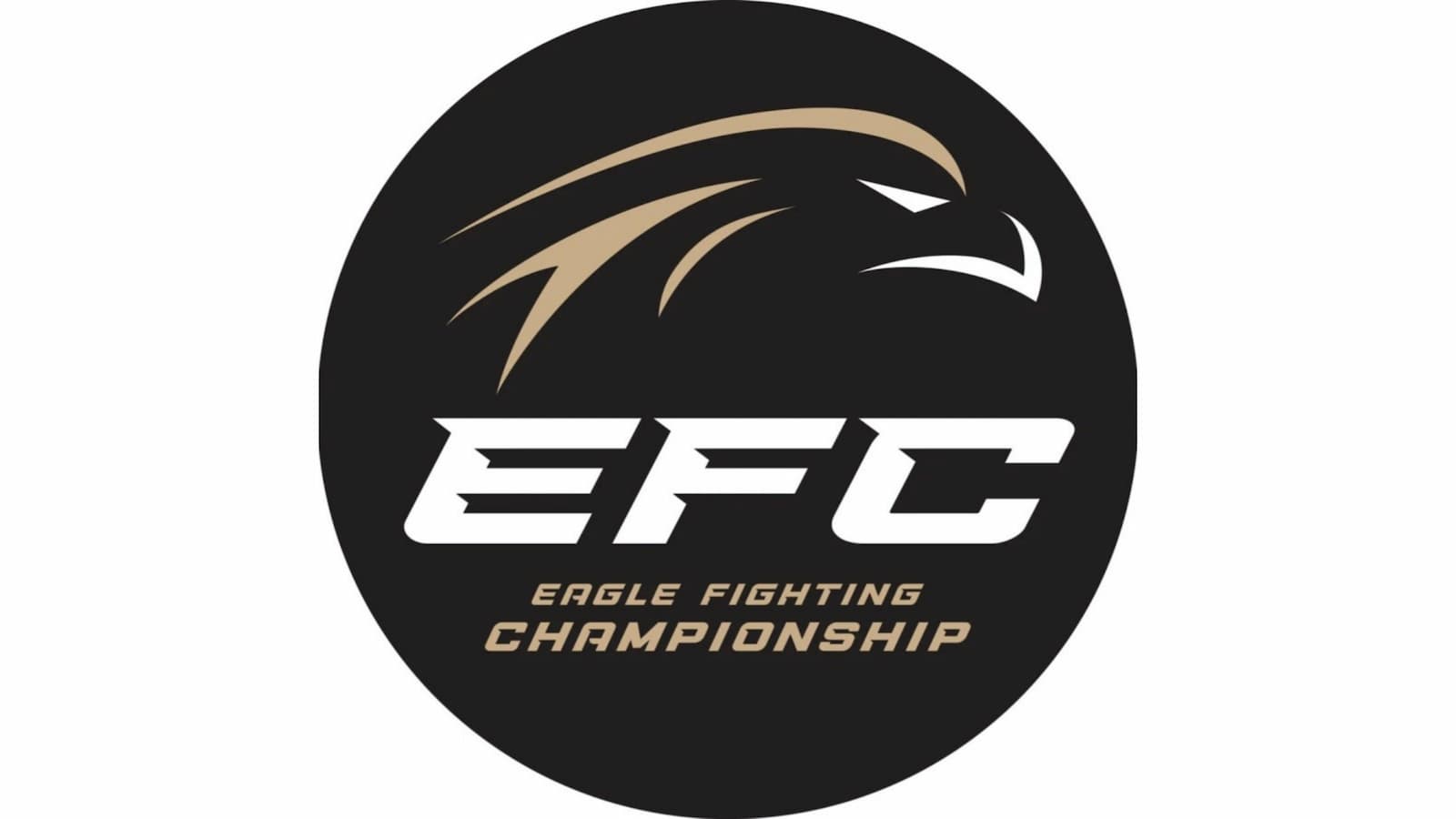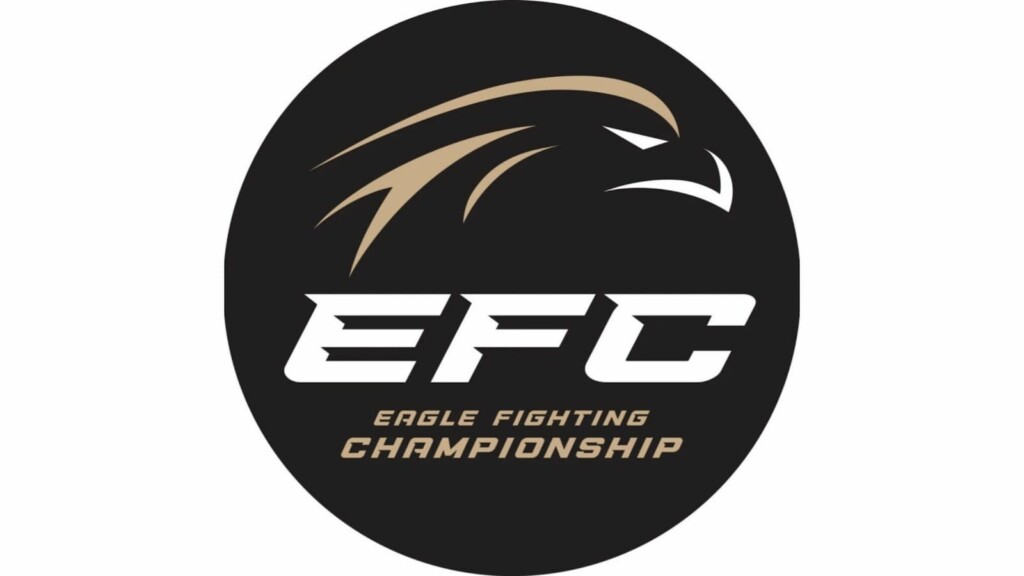 Khabib Nurmagomedov stated that he wants to work for the betterment of MMA after his retirement and he took the first step in the process when he bought the Russian-based mixed martial arts promotion Gorilla Fighting Championship (GFC) for $ 1 million. The promotion was renamed after Khabib's nickname, "The Eagle."
EAGLE FC has now expanded around the world and has also made its debut on US soil. Nurmagomedov has managed to sign a handful of veterans from UFC to fight for his organization. Nurmagomedov's full focus as a promoter lies in providing a platform for young-talented fighters.
Khabib Nurmagomedov's MMA Career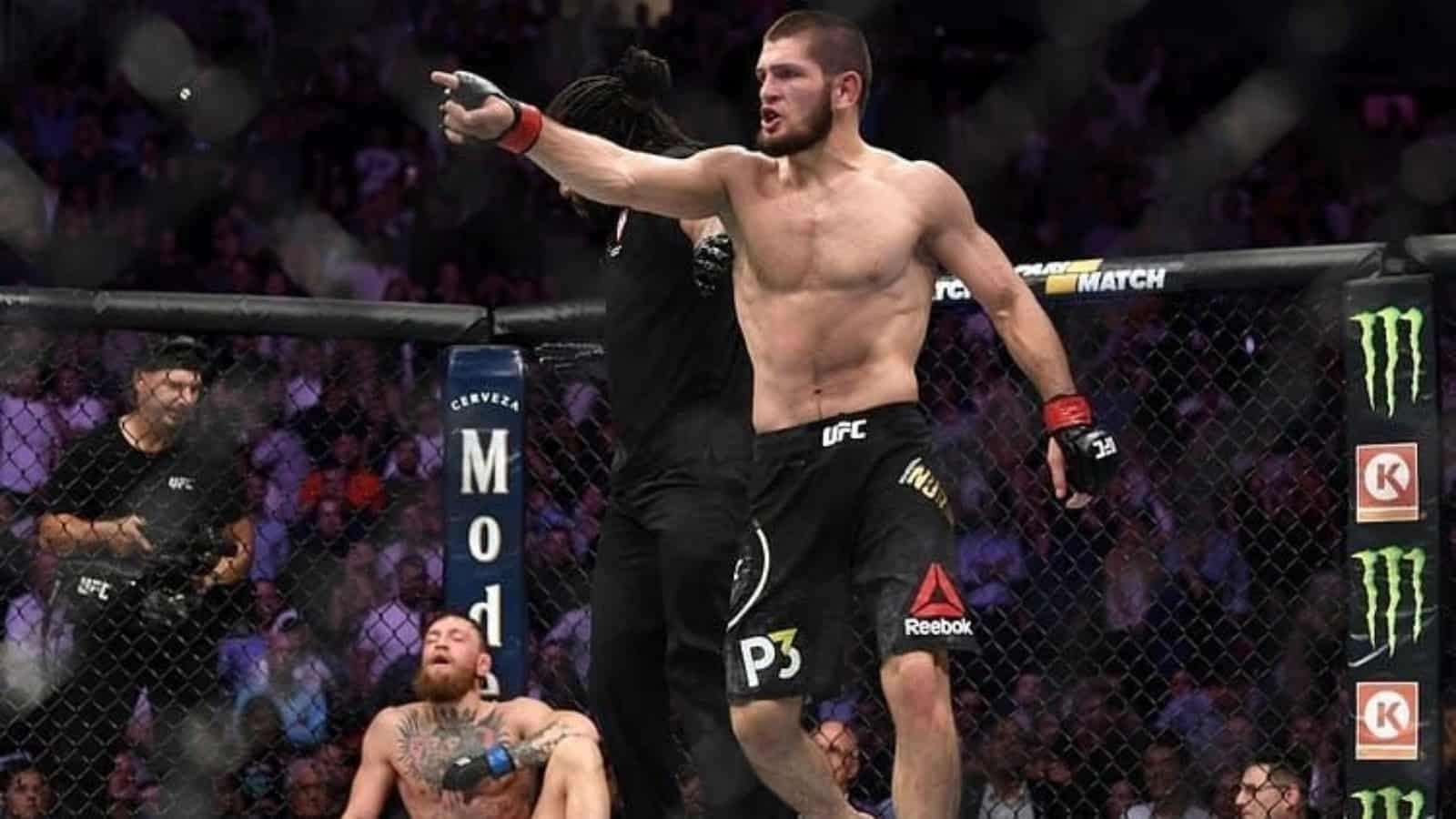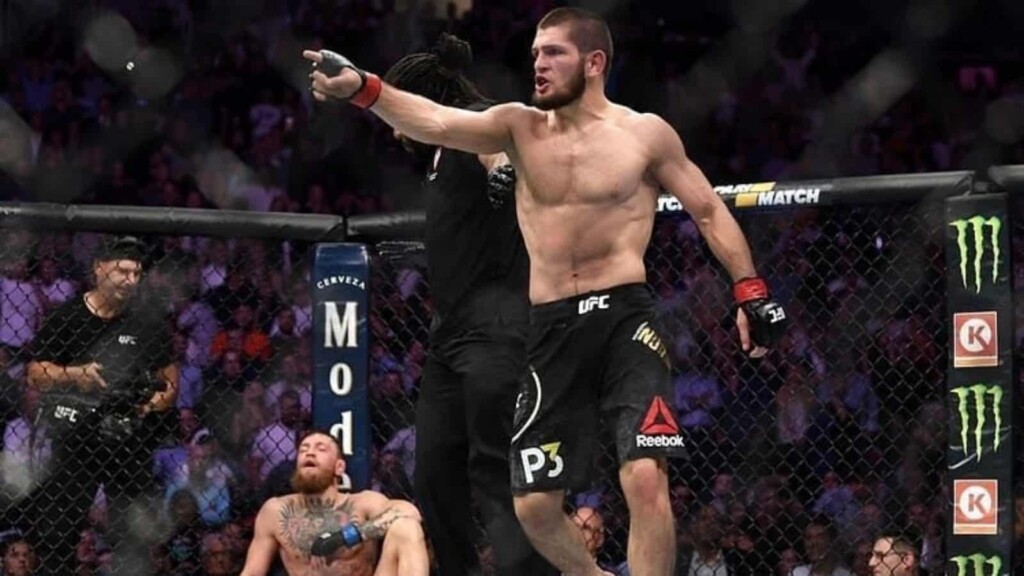 Khabib's started wrestling like any other Dagestani kid, he used to train at his father's own gym, and soon after he started training in combat sambo, he became a two-time Combat Sambo world champion, and he is also a black belt in Judo, Khabib started his MMA career and became very famous for his grappling skills.
Khabib joined the UFC in 2012 and went on to become the first Muslim to ever win a UFC title. Six years after his undefeated run in the UFC, Nurmagomedov became champion in 2018. The fighter has three title defenses under his belt against Conor McGregor, Dustin Poirier, and Justin Gaethje. The ease with which he defeated all three elite lightweights made him the "GOAT" UFC lightweight according to many fans.
Khabib retired with a perfect professional record of 29-0 and is now spending his days working as a coach with his team.
Khabib Nurmagomedov Income
The former lightweight fighter made a fortune from fighting. His fight against Conor McGregor broke all kinds of records for the promotion and is still the biggest PPV in history. After his title defense against McGregor, Khabib earned 3 times what he was earning previously. According to The Sports Daily, Nurmagomedov earned $6 million in paychecks for his last two fights. His total career earnings from fighting in UFC are estimated to be $14,770,000.
Khabib Nurmagomedov's wife
Khabib Nurmagomedov has been very secretive about his personal life. The Dagestani fighter does not prefer to talk about his private life and is only business in front of the media. The fighter is very active on his social media but never exposes the women of his family.
It is, however, confirmed that the legendary lightweight is a family man and a father of three children. The fighter recently revealed that his son started training at the tender age of 3 and a half years and will be trained in gymnastics and wrestling.
Khabib Nurmagomedov coach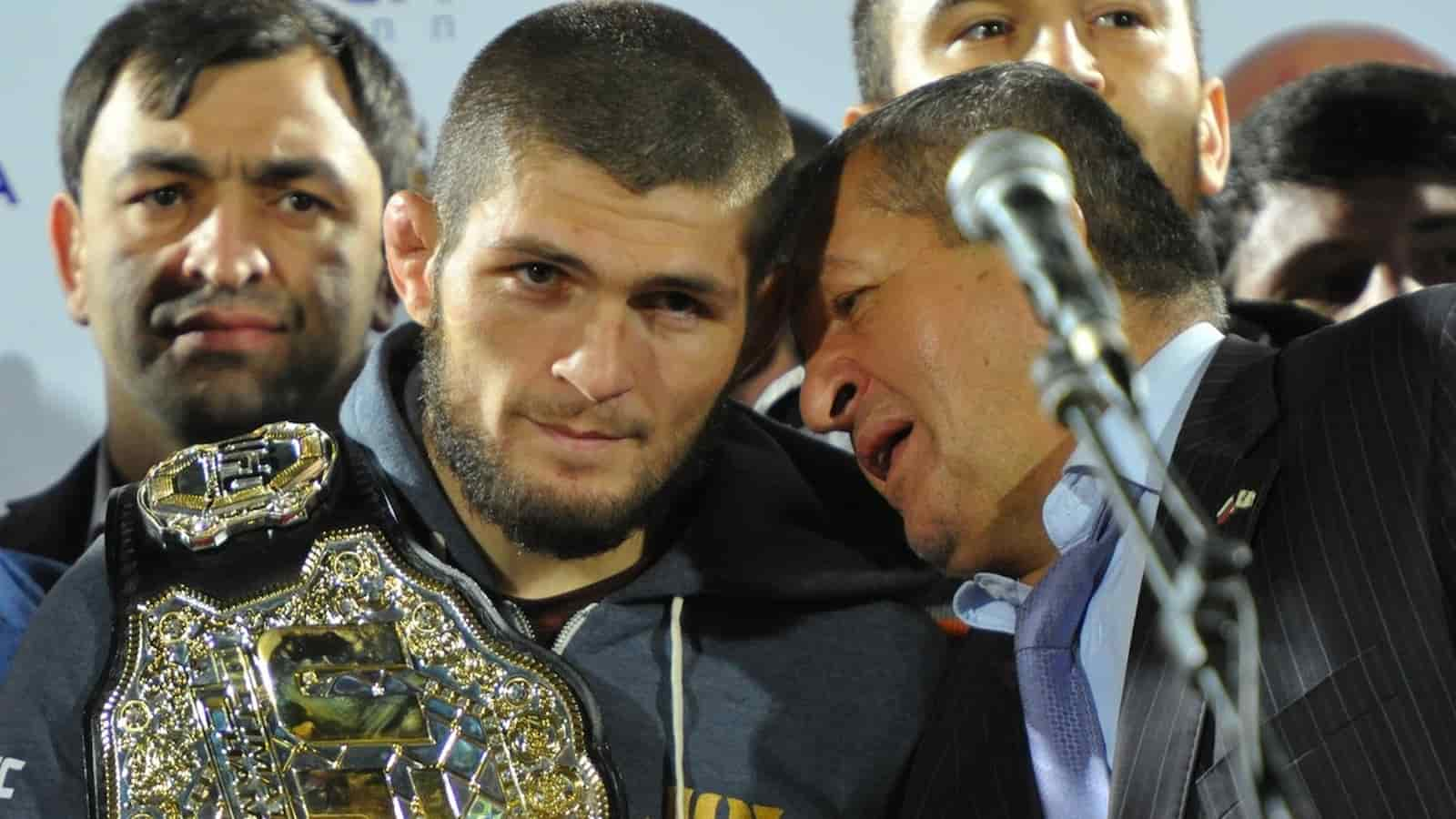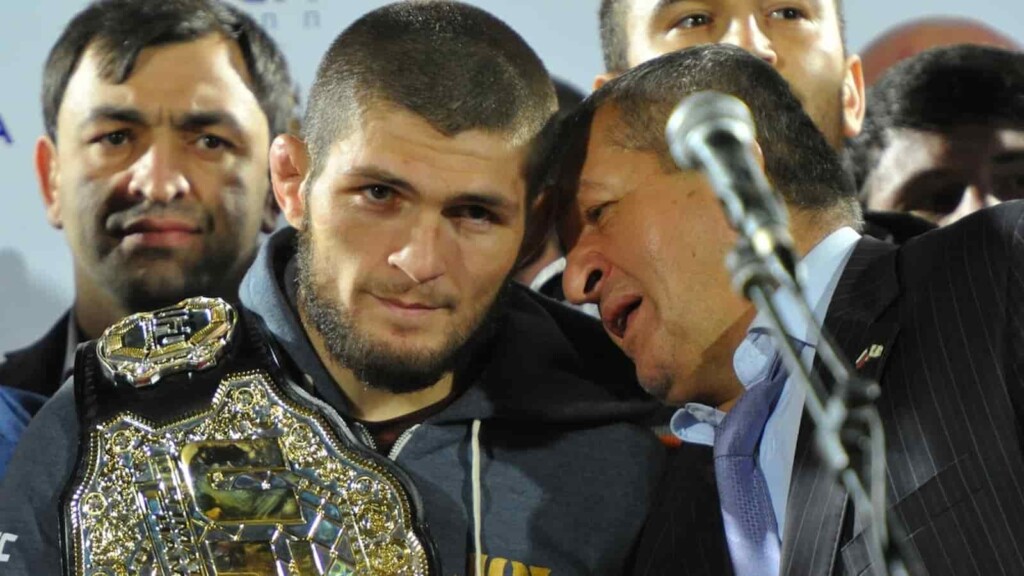 Khabib Nurmagomedov was coached by the late Abdulmanap Nurmagomedov since his childhood. After moving to the US for his UFC career, "The Eagle" trained under American Kickboxing Academy head coach, Javier Mendez. The fighter was accompanied by the likes of Daniel Cormier, Luke Rockhold, and Cain Velasquez at AKA in San Jose.
Also read: Khabib Nurmagomedov reveals the advice from Abdulmanap Nurmagomedov that stopped him from retiring at only 26 years of age
Q. What is Khabib Nurmagomedov's salary?
Khabib Nurmagomedov earned $6,090,000 in his last fight against Justin Gaethje.
Q. How much money does Khabib Nurmagomedov have?
Khabib's net worth is estimated to be around $40 million.
Also read: "Georges St-Pierre said he will fight Khabib," GSP told Dana White that he is ready to fight Khabib Nurmagomedov at 165 pounds