Conor McGregor and Dustin Poirier have fought thrice inside the octagon. Once at featherweight and twice at lightweight. Bill Burr and his wife were recently in the news after his wife, Nia Renee Hill flipped Donald Trump at UFC 295 at MSG. Moreover, Burr even joked about the UFC 295 as the Republican National Convention.
Burr is a close friend of Joe Rogan's. Moreover, he has even trolled boxing legend Mike Tyson in his appearance on Tyson's podcast. Now, Burr recently revealed an incident pertaining to the McGregor vs Poirier trilogy fight at UFC 264. This is what Bill Burr revealed about an incident with his wife during the events of UFC 264 between Conor McGregor and Dustin Poirier.
I bet Conor McGregor, she bet Dustin Poirier, and my wife's hilarious when she watches the UFC. She is out when it starts getting exciting. She gets out of her seat and is f*cking walking around the room, screaming at the TV like she f*cking loses it. She's like knees, knees, elbows, yes, yes.

Bill Burr on The Rich Eisen Show
Apparently, Burr and his wife were at a public place when Hill was overjoyed at Poirer's victory. She bet on Poirier at the event against her husband who sided with McGregor. It needs to be noted that the fight ended due to McGregor breaking his leg.
Burr even wondered what would have happened if the fight saw a second or third round. Burr closely follows MMA and has even claimed that Muhammad Ali would not have a good chance in MMA.
Before UFC 264, Poirier defeated McGregor at UFC 257 taking revenge for his loss at UFC 178 in 2014. After the victory at UFC 264, Poirier was favored to win the lightweight title from Charles Oliveira at UFC 269. However, Oliveira would defeat Poirier via third-round submission. Poirier's first attempt at the lightweight title was also a third-round submission loss to Khabib Nurmagomedov.
Bill Burr stands by his wife and blasts people calling her disrespectful
In his recent appearance on The Rich Eisen Show, Bill Burr defended his wife's action at UFC 295. Her flipping Trump was deemed disrespectful by a section of the media. However, Burr was unfazed by it. Moreover, he even doubled down on his wife's actions.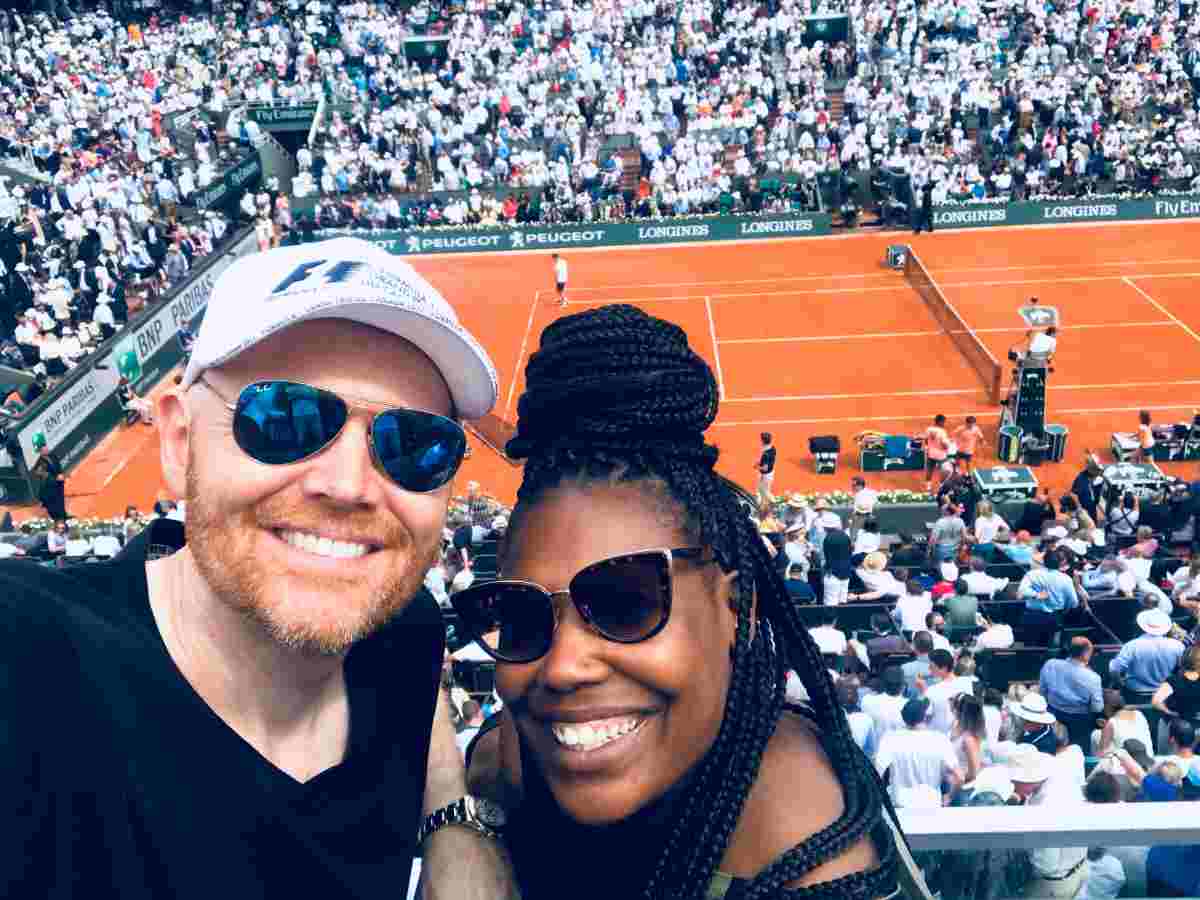 Burr pointed to the fact that the same people who found Hill disrespectful, do the same thing to Joe Biden, the Democrat US President and Trump's rival. Moreover, he attributed his wife's actions as an example of freedom of speech.
Burr's attendance at UFC 295 is presumably due to his close friendship with Joe Rogan. Rogan is one of the most well-known proponents of freedom of speech. He was present at the commentary booth after a lengthy absence that saw the UFC do PPV events in Australia and UAE.
In case you missed it!