Bill Burr, due to his longstanding friendship with Joe Rogan is quite the combat sports afficianado himself. During a recent episode of the Monday Morning Podcast, Burr added his views on the raging debate between MMA and boxing as to which is the superior form of combat.
Burr revealed that unlike purists he saw the appeal in MMA even calling boxing purists annoying for labeling the sport as a sweet science. "Anyone who calls it the sweet science has never been knocked out", exclaimed Burr as he expressed his respect for boxers and all combat sports athletes labeling them to be, " Warriors".
He then went on to talk about how boxers have only a 50-50 chance in an MMA fight. "I think it's 50-50, 'cause I remember when Tim "The Maniac" Sylvia fought that, what the f*ck was that guy's name? He had like the hardest head ever, and he tried to grab him by the back of his neck and pull him down and give him a knee to the head and the guy just threw an uppercut and knocked out Sylvia ", said Burr as he described his memory of watching the fight between Fedor Emelianenko and the former UFC Champion.
Burr believes that UFC fighters are inferior to professional boxers when it comes to throwing hands but the additional skills they learn in the form of kicking and grappling nullify any significant advantage one may have in an actual combat situation. "I would think even Muhammad Ali in his f*cking prime would have a hard time going 50-50 if all he knew was boxing, cause I would think 50% of the time he would have a shot at catching them when someone shoots for his legs", said Burr as he declared that an MMA fighter can simply stay in kicking range to win the bout.
Whether Burr knows it or not, this is exactly what happen when Ali went up against Antonio Inoki , although in a much bizzare manner, in what was considered the very first televised MMA fight.
Related: "NBA is rigged" Bill Burr's hilarious belief on referees having excessive power leaves Jimmy Kimmel in splits
Bill Burr compares Ronda Rousey to Mike Tyson's Prime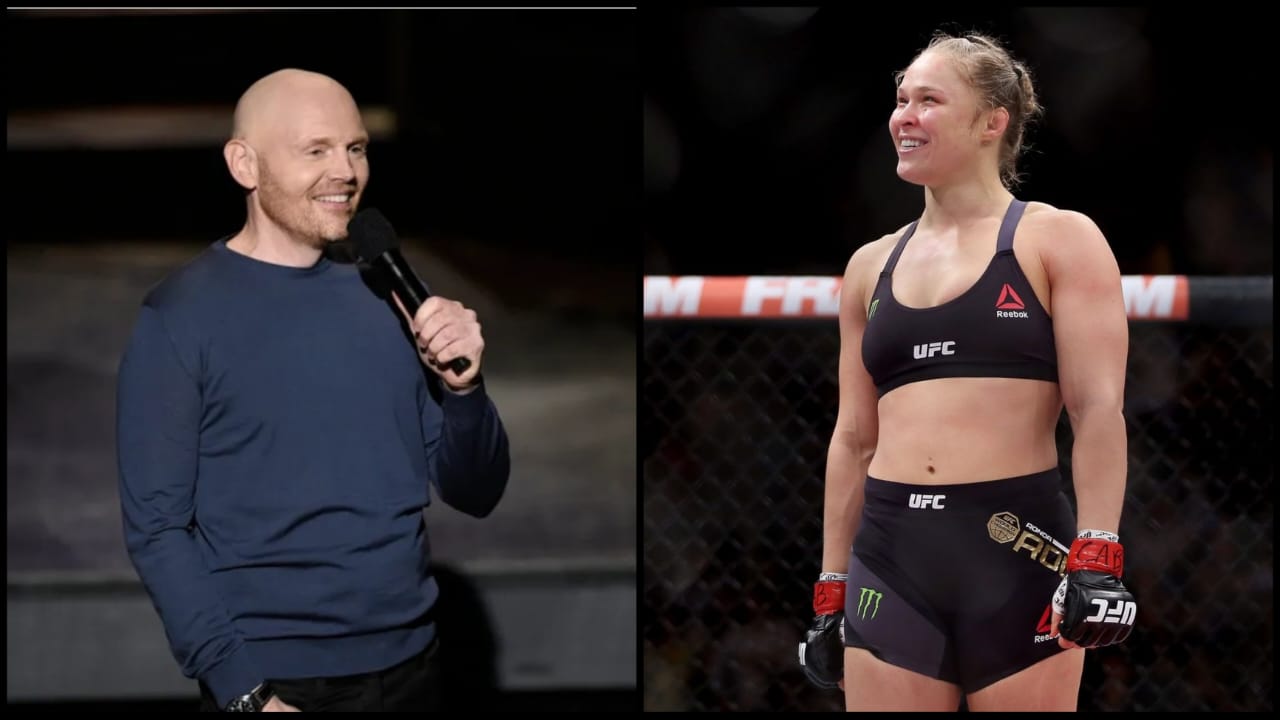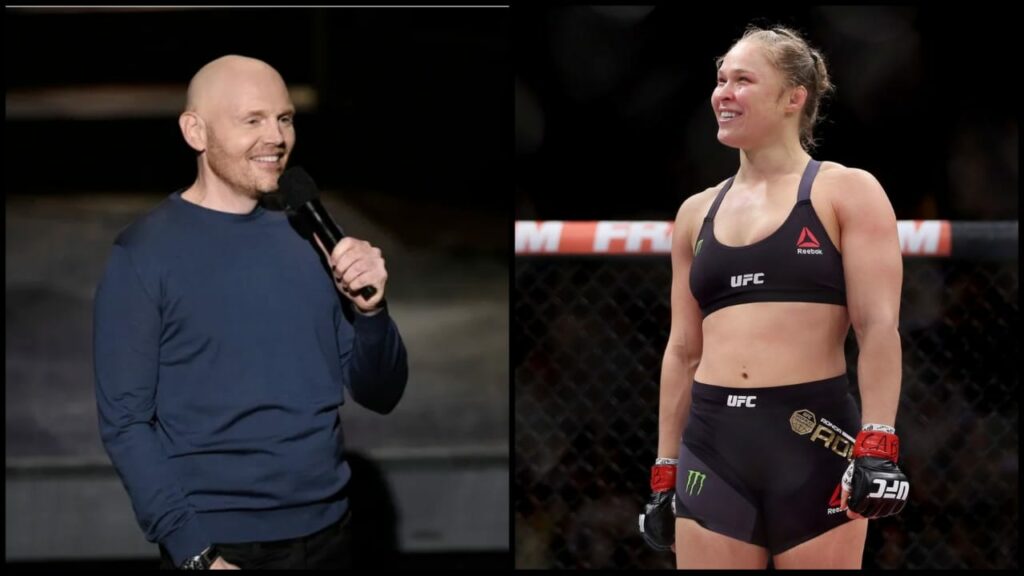 Burr then credited former UFC Women's Champion Ronda Rousey for the run she had in the early half of the 2010's decade. He even compared her aura to the same shared by Mike Tyson in the 1980s.
Burr explained how a fight between Rousey and Burr would play out he said, "She'd fcking throw my pasty as right over her goddamn hip, my f*cking powder white legs would slam on the ground and I would be taken em to the fucking head. "
Also Read: The great Rocky Marciano did not think Muhammad Ali would be good for boxing
Burr then went on to amuse over how a sketch by Dave Chappelle would play out on the topic of dating a UFC champion. He then credited Ronda's prime to be akin to that of Mike Tyson with regard to the quickness with which the bouts concluded.
Also Read: "No shock to anybody"- Zelina Vega calls Ronda Rousey a BRAINLESS human being