Brian Ortega's first UFC fight ended in a no-contest, and after one year he returned to action and accumulated a 6 fight win streak that earned him a title shot against then-champion, Max Holloway. Holloway was on an absolute tear at that point of his career, and many expected Ortega to just run through the champ, and become the new king of the featherweight division.
The fight started and as soon as they started exchanging punches, it became clear that Holloway was miles apart in terms of skills. He absolutely dismantled Ortega for 4 rounds, and the doctor had to stop the fight to avoid any unnecessary damage to Ortega. Ortega was down bad in that fight, and it became clear to him that he needs to change a lot of things if he hopes to become the champ one day.
He talked about this in his interview with Fight Nation with Jimmy Smith, he said, "It happened to me. It literally happened to me, I want to say for two years. And I was winning, I would fight and I would win, and I was just like, 'Alright, cool. My job is done. Let me go back to life. I want to go eat Jack In The Box.'"
Related – Watch: Alexander Volkanovski analyses his escape from Brian Ortega's guillotine choke at UFC 266
Brian Ortega adapted a fighter's lifestyle after his loss against Max Holloway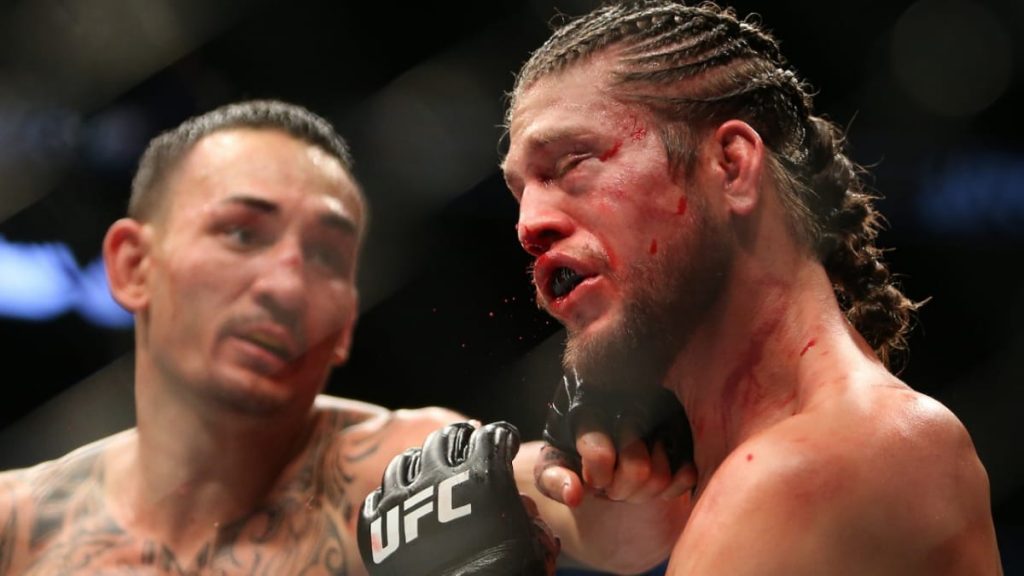 He added, "When I reassessed everything is when I said, 'Dude, I f****ng suck. Like, I suck. I thought I was good because I was winning but then these guys at the top, they're a different level. They're doing other things. What're they doing? I don't have the skills nor the discipline or consistency to be at the top. And if I gotta do that, I gotta change a lot of things about my life.'"
This is when Ortega completely adapted a athletes' lifestyle, and he started working on other aspects of the sport, he returned to action to take on The Korean Zombie, and many expected Ortega to dominate in the grappling exchanges, but he put up a striking clinic to get the unanimous decision victory over his opponent.
Even though Ortega lost his second title shot to Alexander Volkanovski in a 'Fight of the Year,' he looked much better, and now he is booked to face Yair Rodriguez, and the winner of this fight is guaranteed a title shot against the champion.
Also read – "I'm just a deadly opponent"- Brian Ortega still believes he's the one to dethrone Alexander Volkanovski
Also read – "That's what we are looking for," Yair Rodriguez affirms UFC title shot to be given if he wins the Brian Ortega fight