Imagine Brock Lesnar being tamed by some pink person half his size, while he's at the very top of his fame. Dana White did exactly that, nonetheless to a Lesnar who was still high off the adrenaline rush from beating Frank Mir in their rematch. Here's the story of how that improbable event happened.
Though Dana may look massive today for someone his age, back in the days when Lesnar ruled around Heavyweight, Dana was still a rather slim but in shape man with a few traces of receding hair still observable. It was during this time when Lesnar, made his first defense of his newly gained Heavyweight Title against the man who was the only one to beat him up that point, Frank Mir. Mir came close to being finished by Lesnar in their first fight, Brock's UFC debut, however, a bad separation by the referee and Lesnar's non-existent ground game, saw him get submitted in the first round.
In their rematch, Lesnar showed incredible growth in his ground game and managed to gain the TKO victory in round 2. After the fight, however, Lesnar would go against the sponsor of the event in the closing lines of his post-fight speech. "I'm gonna go home tonight, I'm gonna drink a Coors Light, that's a Coors light cause Bud Light won't pay me nothing," said Lesnar before talking about what else he was planning to do through the night
Related: "Everybody knows that"-When Brock Lesnar had slammed Dana White for calling WWE as fake
Brock Lesnar was taken aside by Dana White before the Post-Fight Presser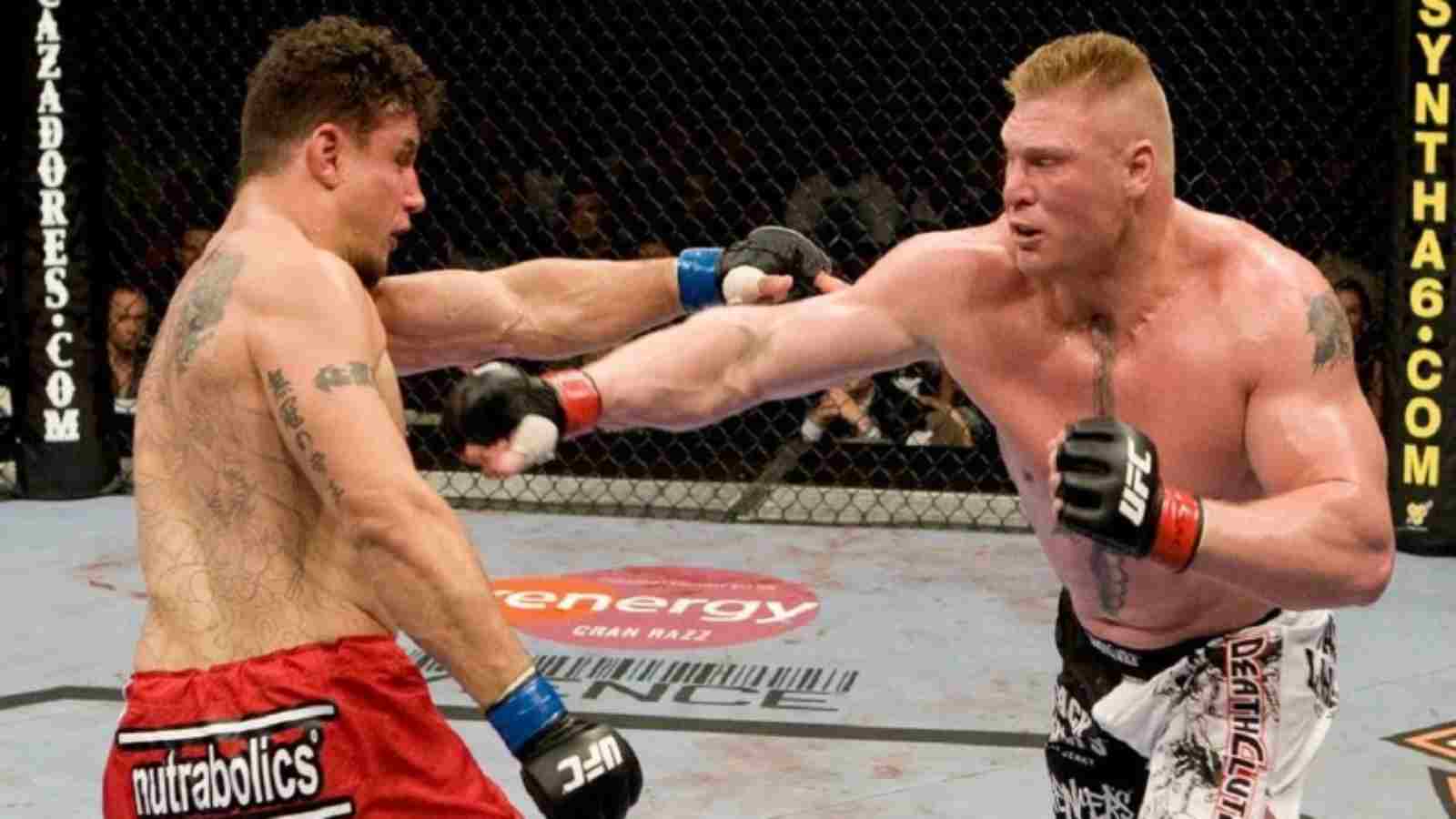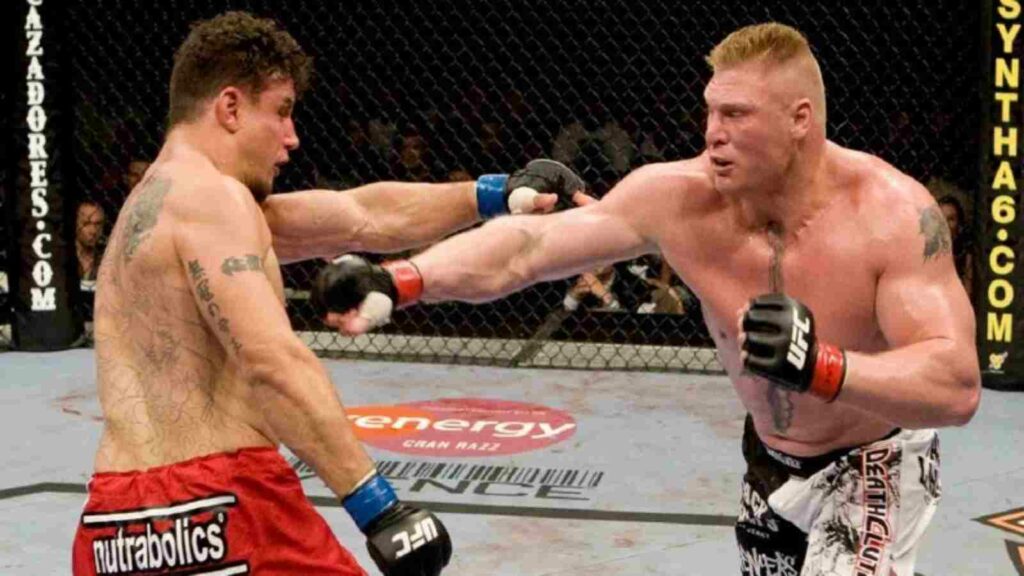 This did not go well with White, who was reportedly furious that his employee would go against one of his business partners. Dana had to prove that be it a flyweight or one of the biggest athletes in the sport ever, he is the ultimate boss and took Lesnar aside backstage before they were lead to the post-fight press conference.
Lesnar details more about this encounter in his book, Death Clutch: My Story of Determination, Domination, and Survival. He wrote, "Before the press conference that night, Dana took me into a bathroom and let me know what was on his mind. I said later that night that it was a 'whip-the dog session,' and believe me, it was"
If Dana stood up to Brock Lesnar that night, it is no wonder he looks fearless as ever during face off being the primary defence against a brawl breaking out. Lesnar further wrote, "He explained that pissing off major sponsors was not the way to do it. And just so I'm honest as hell here in my own book about it, let me say that he didn't phrase his explanation too nicely." implying that Lesnar was victim to one of Dana White's brutal verbal tirade laced with profanities that night.
"He was upset with me, and the truth is, he had every right to be, " wrote the former UFC Champion. Both men have spoken highly of each other in the past and despite Lesnar probably never stepping foot inside the octagon again, Dana wishes his former fighter nothing but the best in what he pursues
Also Read: "Probably an hour before" – Theory revealed he got informed of facing Brock Lesnar just in the Nick of the time
Also Read: "I wanna wrestle somebody who don't do my s**t"- Former ECW legend wants Brock Lesnar for his retirement match