Charles Oliveira and Islam Makhachev are all set to headline one of the most stacked card in the UFC's history. Though he most likely won't be commentating on the card, Joe Rogan will surely have his fight companion going live for such a huge event.
At a recent episode of the JRE, Will Harris and Rogan talked about the upcoming main event for Abu Dhabi. Harris, who has also been a long-time friend of the Dagestani camp and even produced a hit series "Dagestani Chronicles" featuring Khabib and his camp also suggested that because the fight is in Abu Dhabi the stakes only go higher.
"The Oliveira-Makhachev fight, that's the big one, because there's so many questions, and you know Oliveira has never fought a graoller like Islam, but Islam's never faced a guy who can submit people like Oliveira can, Oliveira fucks everybody up", said Rogan
When Harris pointed out that Michael Chandler was able to overpower Oliveira in the wrestling department, Joe reminded him that it was after Oliveira had been rocked with some hooks. The two then went on to debate about if Oliveira will really not show up as Khabib predicted.
Related: "He needs to be worried" – Leon Edwards cautions Islam Makhachev about "DANGEROUS" Charles Oliveira at UFC 280
Charles Oliveira vs Islam Makhachev: Clash of Worlds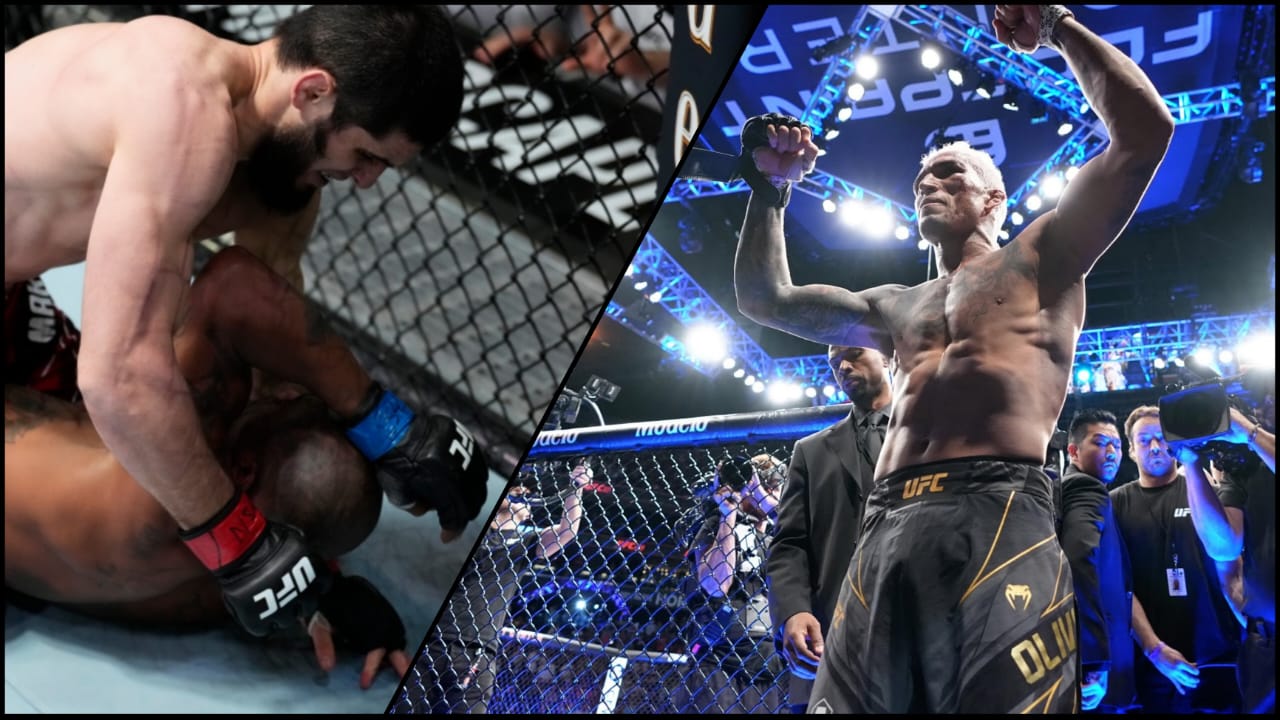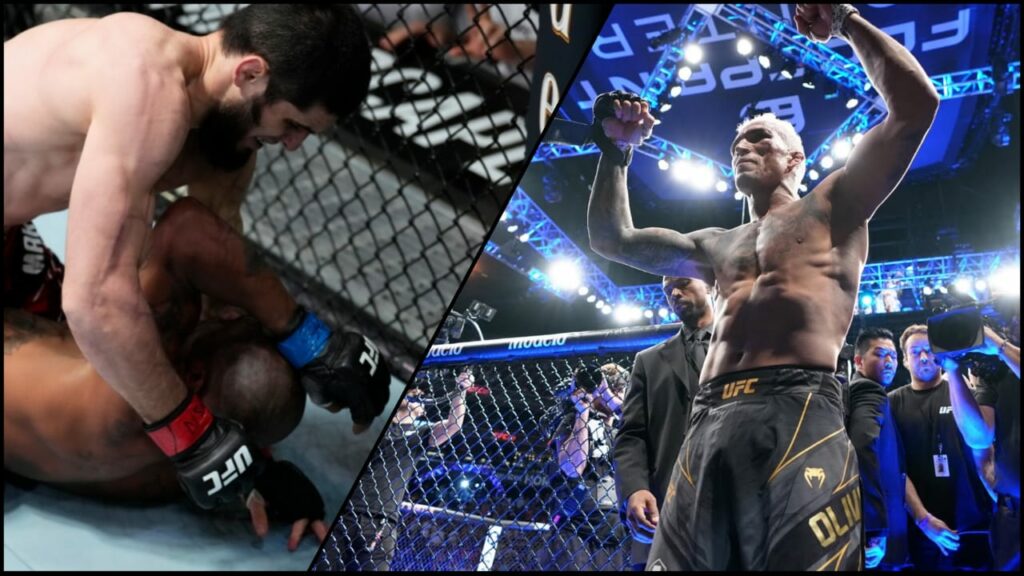 Charles Oliveira and Islam Makhachev will face off at UFC 280, for the vacant lightweight title. Charles originally won the title after Khabib Nurmagomedov vacated it back in 2020 after his retirement from the sport. Charles won the title from Michael Chandler and went on to make his first defense against Dustin Poirier.
He would win that fight via a third-round submission and go on to make his next defense against Justin Gaethje. Prior to their bout, Oliveira missed weight by .5lbs. This led to immense controversy with many including Oliveira, accusing the Arizona commission of wrongdoing (As it was Gaethje's hometown) At the start of the buzzer, Oliveira would be stripped off his title.
Also Read: "I'll show up" – Alexander Volkanovski sends DARING reply to Khabib Nurmagomedov, vows to replace Charles Oliveira at UFC 280
He made a statement by shutting off Gaethje in the very first round and managed to gain the fans' respect.
Islam on the other hand faced Bobby Green- Dan Hooker and Thiago Moises to contend for the title shot. He was originally supposed to fight Beneil Dariush but since he pulled out of their bout, Makhachev was fast-tracked into a title shot. He is seen by many in his community to be the one that will finally bring the belt back to Dagestan.
How do you see this highly anticipated fight playing out? Let us know!
Also Read: Islam Makhachev sends a chilling message to Charles Oliveira promising to "get business done" within 3 rounds