Islam Makhachev and Charles Oliveira will duke it out in the finest as they face-off at UFC 280 in Abu Dhabi. The two fighters will be deciding on if the belt stays in Brazil or goes back to Dagestan on October 22nd.
Both Oliveira and Islam are on impressive win streaks, rarely replicated in the history of the division. Moreover, this is a clash of styles that many are intrigued by, with Charles being a great submission artist and Islam using his offensive wrestling to neutralize his opponents, hence when the two clash it will be remarkable to see what style comes out on top.
Ever since Khabib vacated the belt and Charles has taken over the division, many have wondered how a fight between those two might have played out. Due to the similarities in style, many consider the bout between Islam and Charles to be a mock-up version of what the Oliveira-Nurmagomedov fight might have looked like.
Related: "Take good care of what words you use" – Charles Oliveira WARNS Conor McGregor to not speak ill about the star
Islam Makhachev shares his gameplan against Charles Oliveira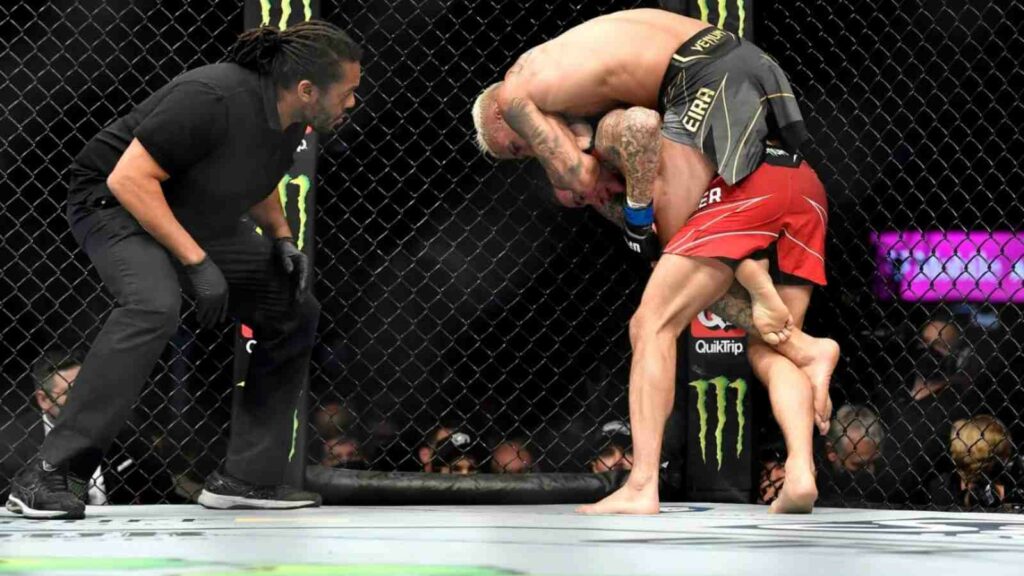 In the lead up to this fight, Islam has taken a front seat when it comes to selling the event. Quite often he takes aim at Oliveira in his interviews claiming his reign has been so successful only because he managed to persuade others from going to the ground with him, something Makhachev won't be worried to do.
In an interview with DC & RC, Islam also mocked Charles' inability to speak in English, saying, "No one understands this guy" and , "you need to learn english to make money", both comments that rattled Oliveira and led to a statement from the Brazilian claiming that pride will be the Dagestani camp's downfall.
Also Read: "When I touch Charles, it's going to be sparks!" Islam Makhachev PROMISES A GOOD FIGHT against Charles Oliveira at UFC 280
Now in a recent Tweet, Islam has predicted how he sees the fight going. Charles Oliveira has yet to see championship rounds since he became a contender at lightweight and Makhachev plans to keep it that way with a three-round master plan that he intends to follow.
Retweeting the latest promo for their upcoming PPV headliner, Islam wrote, "First round warm up, second round drag him to deep water, third round get business done Inshallah! Can't wait for Oct 22 "
Makhachev has been to the 4th round, only once in his career where he managed to win by a submission over Thiago Moises. How do you see a fight between the two playing out? Let us know!
Also Read: Islam Makhachev turned down to fight in Brazil! Charles Oliveira makes bold claim about the Dagestani