UFC superstar Conor McGregor will return to the octagon this year. The USADA approving his eligibility status remains the only barrier to announcing the fight. McGregor took himself out of the USADA testing pool after suffering a gruesome leg injury. However, it appears that McGregor and USADA have come to terms with his eligibility status.
Conor McGregor recently met with boxing promoter Eddie Hearn in Ireland. After talking to Hearn, he spoke with some members of the media. One reporter asked him if he was back in the USADA testing pool on the first day of June. McGregor said, "That is done man, that is done. By year end, I am back in that cage competing."
McGregor's statement is shocking as neither the UFC nor the USADA commented about the Irishman's eligibility status. Earlier in the year, McGregor said he would meet with USADA to discuss his status. However, USADA refuted those claims on Twitter. The Irishman got angry and blasted the US Anti-Doping Agency on Twitter.
Conor McGregor is coming off back-to-back losses against Dustin Poirier. Poirier knocked out McGregor in January of 2021. In their rematch, McGregor broke his leg at the end of the first round. Since then, McGregor has stayed away from the sport until 2023. He coached the Ultimate Fighter Season 31 opposite his future opponent Michael Chandler.
Related: "Mad scientist" – Documentary director reveals scintillating similarity between Conor McGregor, Steph Curry, and Tom Brady
Conor McGregor implies Michael Chandler fight for December PPV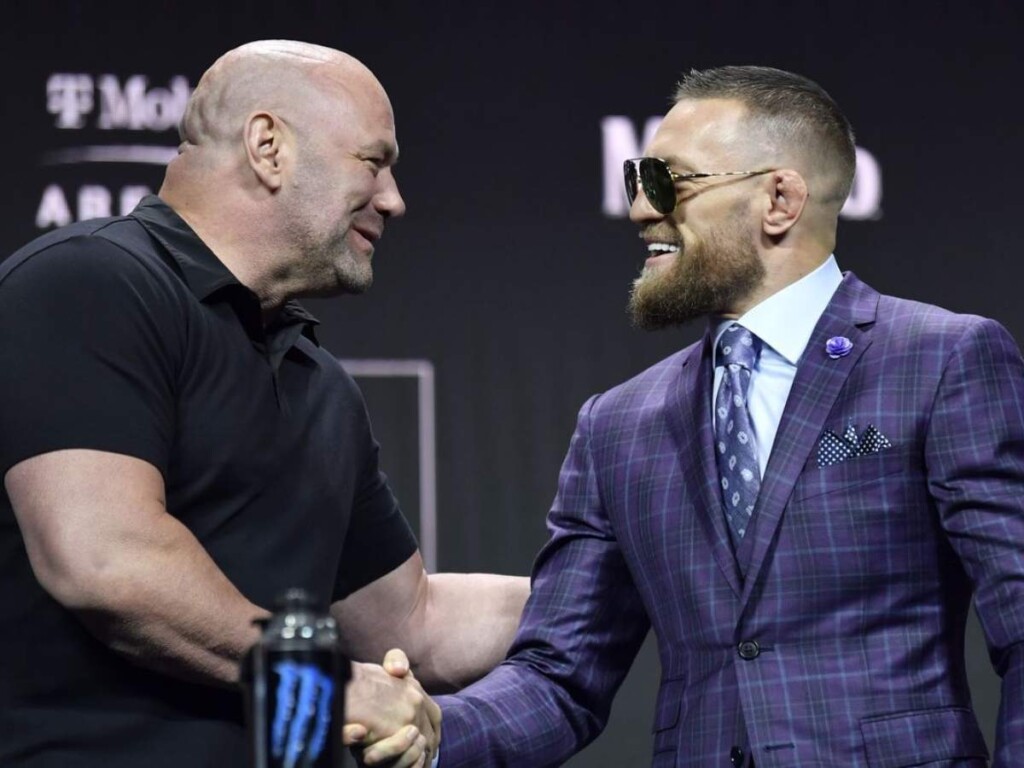 Michael Chandler vs. Conor McGregor is the biggest fight of the year. It will be the Irishman's return to the octagon after a hiatus of two years. Fight fans have been clamoring to know about the date of the fight. It looks like McGregor may have given some clues.
McGregor said, "By ear end, I'll be back in that cage. It (fight) will be announced during the Ultimate Fighter. By that show finishes we'll have a date set for the fans." It is also the most crucial fight of McGregor's career, as a win over Chandler can help his status as a contender for the title.
His title aspiration will fade away if he loses to Chandler. The lightweight division is stacked, and the top five fighters can impose their will on McGregor as Poirier did in 2021. Hence, Chandler is the ideal fight to see where McGregor's skillset lies at the age of 34.
In Case You Missed It!