Conor McGregor is the biggest name in MMA. The major headlines revolved around McGregor after Netflix released his documentary. The documentary's director, Gotham Chopra, made a shocking claim about the Irish superstar and compared him to other great athletes in sports like Tom Brady and Steph Curry.
"I'd say what's in common is the relentless work ethic," Chopra said. He said their obsession with perfection and getting things right leads them to success. He continued, "I've seen it with Tom [Brady] in throwing sessions or Steph Curry in shooting sessions… I've seen this with Conor in his practice sessions. He's obsessing over little things. He's a mad scientist…he's a perfectionist."
Gotham Chopra is an American sports documentarian, media entrepreneur, producer, and author. He is a master when it comes to producing sports documentaries. Chopra directed Kobe Bryant's Muse, recounting the tales and life of the late Kobe Bryant. He also directed Tom vs Time and Man in the Arena: Tom Brady, featuring the seven-time Superbowl winner, Tom Brady.
Chopra's latest venture, McGregor Forever, has followed the life of UFC superstar Conor McGregor. It has been in the works since 2018 and completed post-production in 2023. The director compared McGregor with Brady and Curry after analyzing the footage of the Irishman.
Related: "It's not believable" – WWE Veteran looks skeptical about the 'Roman Reigns vs Conor McGregor' match following the WWE-UFC merger
Conor McGregor's documentary shows the lowest points of his career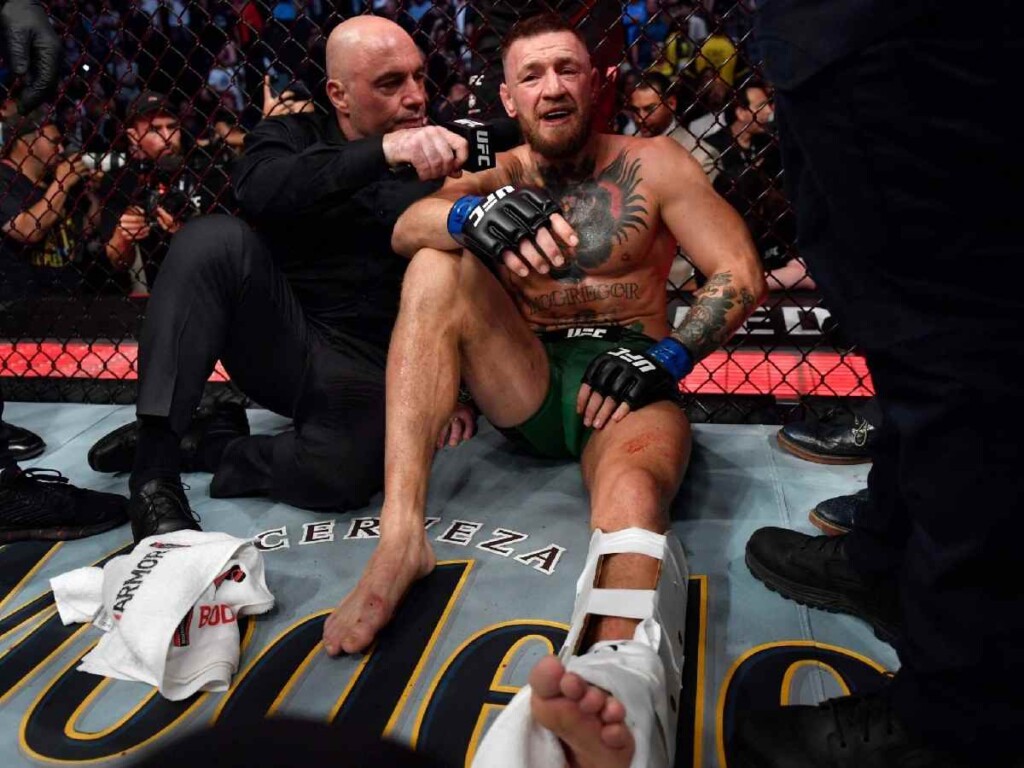 McGregor's documentary delved into the life of the UFC superstar. The lowest points of his career are some of the most significant talking points of the documentary. He struggled after the loss against Khabib Nurmagomedov and was caught off-guard when Khabib denied McGregor a rematch.
The report suggests that McGregor had no hand in the creative process. They had already agreed to refrain from making it a vanity project. The director captured the essence of McGregor's journey, especially his struggles and successes. They also captured the aftermath of the horrid leg injury that put McGregor out of the fighting game.
McGregor will make his UFC comeback later this year. He coached The Ultimate Fighter Season 31 opposite Michael Chandler to build hype for his return. Dana White and the UFC will finalize the fight details after McGregor gets approval from the USADA about his eligibility.
In case you missed it!
.