Conor McGregor's Netflix documentary is out now on Netflix. It shows previously unseen footage of 'The Notorious' reacting to Khabib Nurmagomedov's retirement at UFC 254. McGregor remained optimistic that a rematch would still happen but admitted that Nurmagomedov had retirement on his mind for some time. The documentary showcased never-before-seen footage of McGregor after losing to Nurmagomedov, revealing the emotional impact it had on him.
Despite his disappointment, Conor McGregor reacted positively to Nurmagomedov's retirement, showing a heartwarming response in the documentary. McGregor expressed his respect for Nurmagomedov and his decision to leave the sport, even if it meant their highly anticipated rematch would never come to fruition.
"A little bit, yeah," McGregor said when he was asked what he thought of Khabib's sudden retirement. "Although I know he's always had retirement on his mind, he doesn't really want to be in there too much,…It is what it is. I couldn't give a f***."
Dana White, the president of the UFC, tried to schedule a rematch between the two, but Nurmagomedov did not heed and ended his career. The McGregor documentary offers a unique perspective on the events following their confrontation and the feelings surrounding Nurmagomedov's retirement. Fans can now watch "McGregor Forever," available on Netflix, to see McGregor's reaction to the end of his feud with Nurmagomedov.
Related: WATCH: Conor McGregor's documentary reveals 'Notorious' getting injured 9 days before grudge match against Khabib
Documentary Reveals Conor McGregor's emotional reaction after loss to Khabib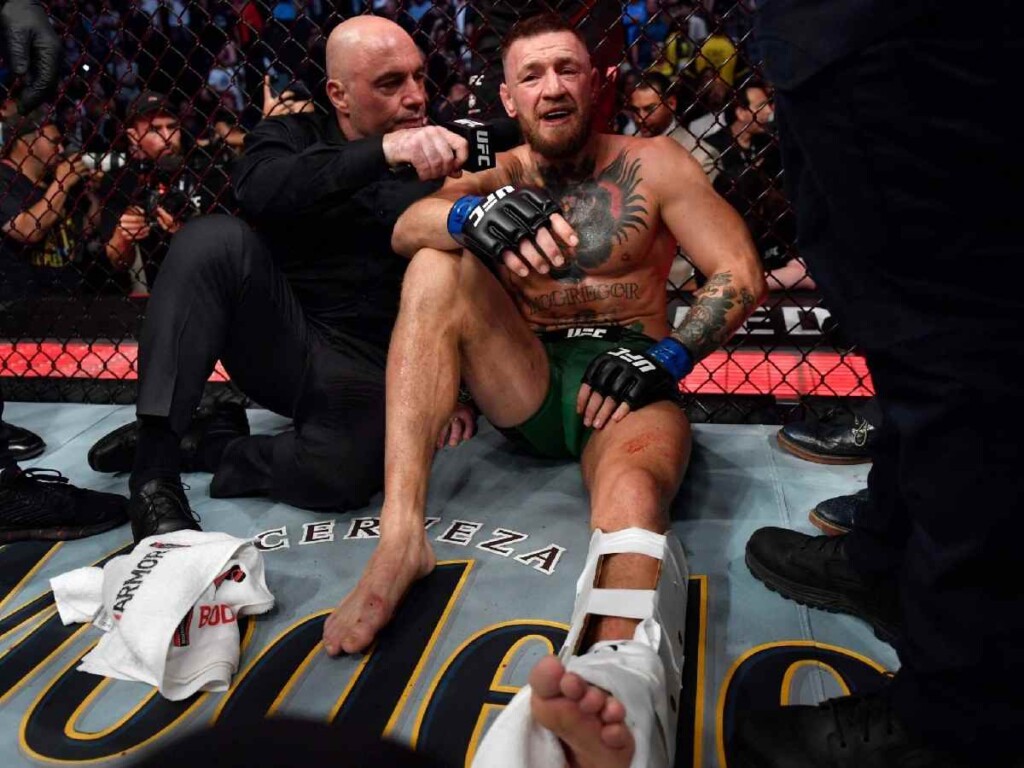 Khabib defeated Conor back in 2018 in a highly anticipated matchup. The rivalry between the two champions is one of the most iconic rivalries in fight history. The Netflix documentary covers the backstory and aftermath of McGregor's loss.
McGregor can be seen in the footage sitting in the locker room after his loss at UFC 229. Khabib defeated him in the fourth round via submission. As the result of the fight is announced, the footage shows McGregor sobbing at his humiliating loss.
Khabib had dominated almost all the rounds and tackled him down and thrashed him a couple of rounds. McGregor who has always had a problem with stamina in later rounds couldn't keep up with the charging Dagestani who caught him in a neck crank. Although McGregor did land good shots of his own, displaying good techniques during takedown. It is irrefutable that Khabib Nurmagomedov outperformed McGregor in that fight.
In case you missed it!