Conor McGregor has never been afraid to try something that's unfamiliar to him. This has been a huge factor in his success. He tried his hand at boxing back in 2017 against Floyd Mayweather. Then in 2018, he made his foray into the whiskey business with Proper No. 12.
Now it seems as if The Notorious is fascinated by Dana White's latest promotional venture, Power Slap. In November of 2022, Dana announced the launch of Power Slap, a slap-fighting competition sanctioned by the Nevada State Athletic Commission. Conor tweeted about the bouts, clearly entrenched by it. "This power slap championships is growing on me. Who doesn't like watching good quality clatters hahaha." he wrote.
"Is it a flip of a coin who gets to go first? How long do they have to recover before they get to throw their counter? Or is it over if they're ko'd? Fascinating. I'm attending one of these 100%. Is this Dana's? Wtf is this madness Dana hahaha. I'm in." wrote the Notorious in a subsequent tweet. McGregor then followed up these tweets with another in which he challenged Nate Diaz to a slap fight for a title.
"Me vs Nate on it for the title hahahaha maybe that's a title you'd have a better chance of coming close to winning Nate you little slapper hahahaha." said McGregor in the Tweet. It seems White's latest business venture has caught the eye of the UFC's poster child. And if Conor McGregor ever gets involved in slap fighting, it would be a big deal for the sport and would certainly help it grow in popularity.
Related: "I don't even know," Dana White shoots down the idea of a MASSIVE comeback fight for Conor McGregor, reveals he doesn't know when the Irishman will return to the UFC
Conor McGregor seems to be attempting to reignite his rivalry with Nate Diaz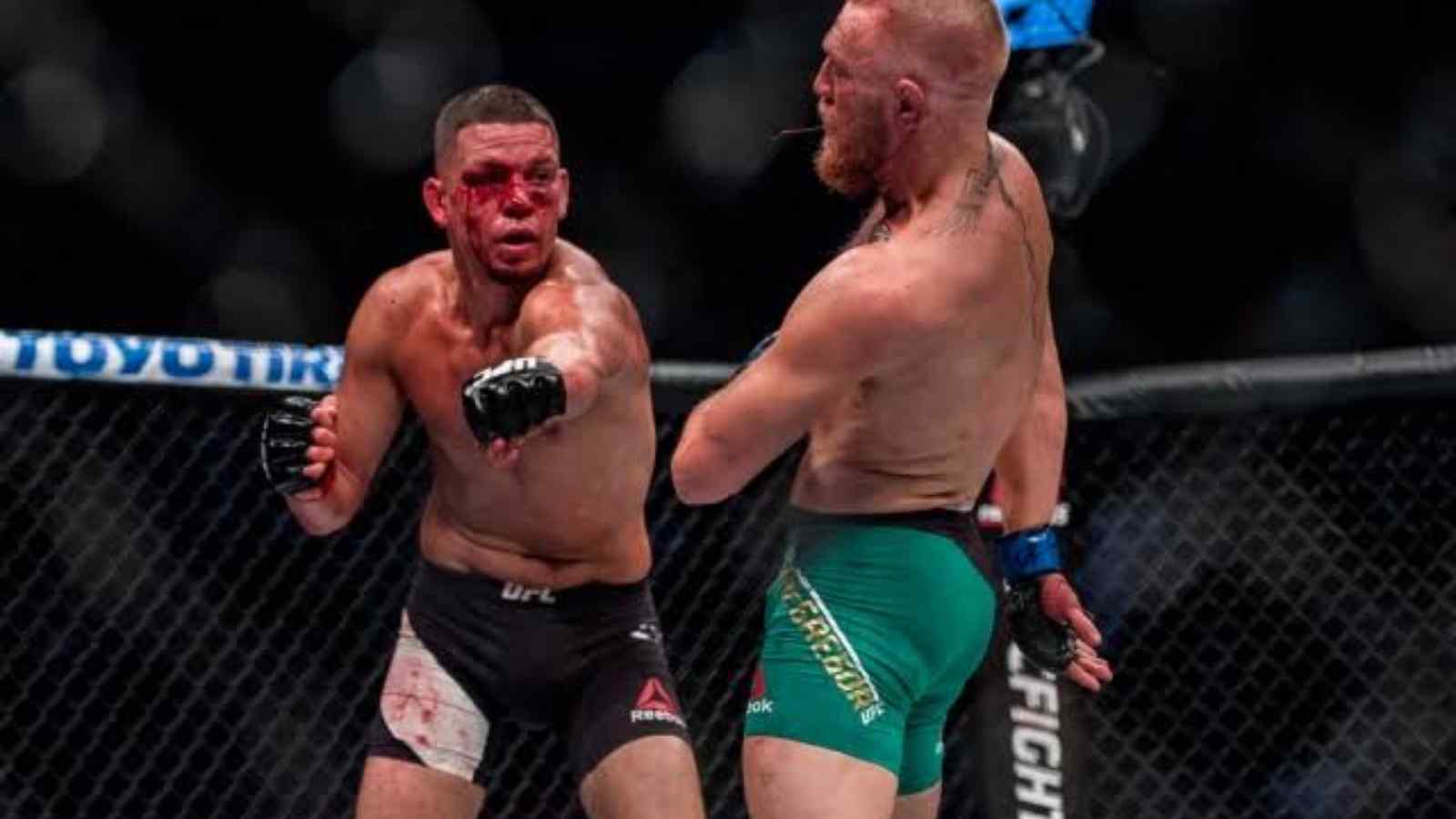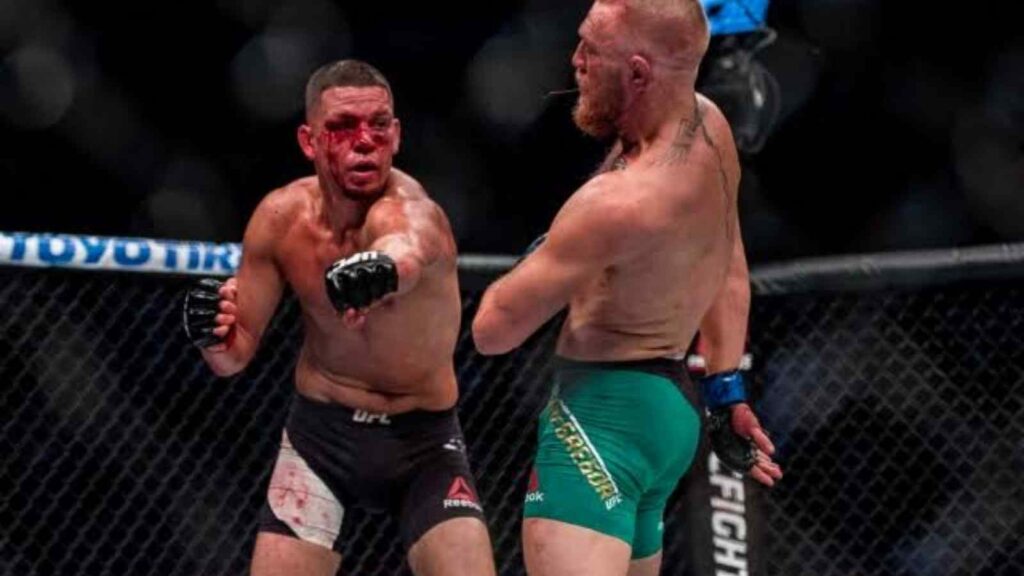 The rivalry between Conor McGregor and Nate Diaz will go down in UFC history as one of the promotion's most iconic rivalries. The pair's verbal jabs and their performances in the octagon helped the UFC soar to new heights. Their rivalry also did the best PPV numbers in UFC history. Both fights generated a combined total of over 3 million PPV buys.
And now it seems Conor is trying to once again mix it up with his former rival. After the tweets he posted in which he called out Diaz to a slap fight under Power Slap, he posted another tweet.
Also Read: Jared Cannonier beats Sean Strickland in a technical slugfest to win the last UFC fight of the year 2022
In it, he shared a clip from their infamous CNBC interview with Jane Wells. The clip had a goofy sound effect edited into it. It showed the point in the interview where the pair discuss finances with the interviewer. And McGregor's caption read, "Zroom hahahahah I wasn't lying either."
This interview, before their first fight at UFC 196 helped add a lot of heat to their rivalry. Conor was at his trash-talking best at that point. And the whole interview was McGregor essentially reiterating the fact that he made Diaz rich by choosing to fight him.
It ended with Nate Diaz walking off camera, visibly annoyed at Wells' questions and Conor's remarks. This is why it seems as if Conor is trying to reignite their iconic feud with callouts and jabs like this directed at the Stockton slapper.
Also Read: Drew Dober continues his winning streak at UFC Vegas 66 with a vicious left hand sending Bobby Green crumbling to the floor