There is no doubt that Conor McGregor is one of the biggest UFC superstars. His friendship with jiu-jitsu specialist Dillon Danis goes way back. The two seem to be in an on-and-off friendship since McGregor's absence from MMA. However, McGregor recently gave his thoughts on Danis's upcoming boxing match against Logan Paul on October 14th.
McGregor had recently come out saying that he would train Danis for his bout against Paul. He was confident in Danis's ability to win but revealed that he had not trained with the controversial influencer. He revealed that Danis recently had a baby and could not travel with him. When asked about the lawsuits sent by Paul against Danis, McGregor said, "It's messy all that, I don't care about it. It is an interesting build-up and is exciting, fair play to both of them."
The reporter referred to the lawsuit sent by Paul's fiancee for the defamation of her character and sharing private images online. McGregor and Danis have a close relationship outside of fighting as well. They are often seen together on social media and at events. McGregor has also spoken about his admiration for Danis' skills and potential.
McGregor and Danis are very close friends and training partners. They have a mutual respect for each other's skills and talents. McGregor is very supportive of Danis' career and was excited to see him succeed in boxing. Fans will look forward to seeing McGregor in attendance on October 14th.
Related: Despite $150,000 lawsuit from Nina Agdal, Dillon Danis leaks yet another private video of Logan Paul's fiancé
Fans react to Conor McGregor saying that he did not train with Dillon Danis
Danis and McGregor are known for their trash-talking abilities on social media and in real life. As the Irishman denied the claims, fans called out Danis for lying about training with McGregor. Check out some of the fan reactions-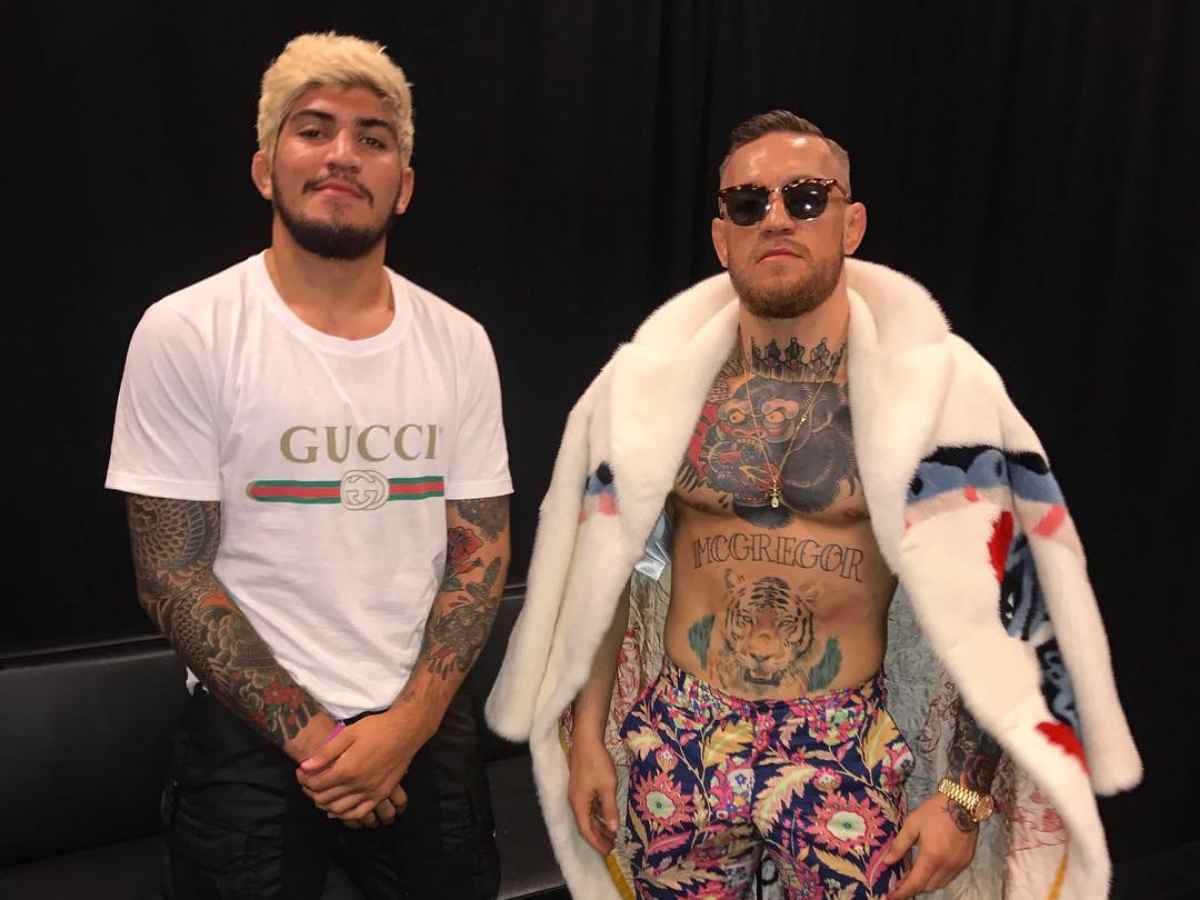 McGregor and Danis tend to get into controversies due to their outspoken personalities. The duo also makes headlines every time they make a public appearance. They have a different kind of stardom and something that would easily attract the haters. Nevertheless, the spotlight always shines on them. Fans will look forward to seeing Paul and Danis face off in the ring soon.
In case you missed it: