Conor McGregor became a global star after his spectacular run in the UFC. He was known for his trash-talking abilities and eccentric personality. As such, he posted a voice note on X recently in which he was singing loudly. He sang 'Locked Up' by Akon. It was released almost two decades ago.
Conor McGregor as his fight name suggests is notorious. He often posts cryptic tweets and deletes them later. The MMA community wouldn't be surprised by his tweets as it's a regular occurrence nowadays. As such, in a recent tweet posted by the Irishman, he sang 'Locked Up' by Akon. The song follows a convict locked up in jail.
'The Notorious' had already posted several tweets of him singing. He deleted most of them later. Here are some of the songs which Conor McGregor sang previously – 'Step It Out Mary', 'Fields of Athenry', 'Drugs Don't Work', etc.McGregor last entered the Octagon in 2021 when he fought Dustin Poirier in a trilogy bout. He injured his leg badly and has since been out.
Conor McGregor was expected to return this year to fight Michael Chandler after the duo coached in season 31 of 'The Ultimate Fighter'. But, it didn't happen. Later, he teased a return for the historical UFC 300 fight hard. However, his coach John Kavanagh revealed that the UFC had pushed his return further.
Fans react to Conor McGregor singing 'Locked Up' by Akon in his recent voice note
Conor McGregor's tweets always excite the fans as he surprises them with some bizarre comments or comical acts. As such, in a recent voice note posted by McGregor on X, he was singing 'Locked Up' by Akon. This came out of nowhere as no one expected him to post a tweet of him singing. However, this wasn't the first time.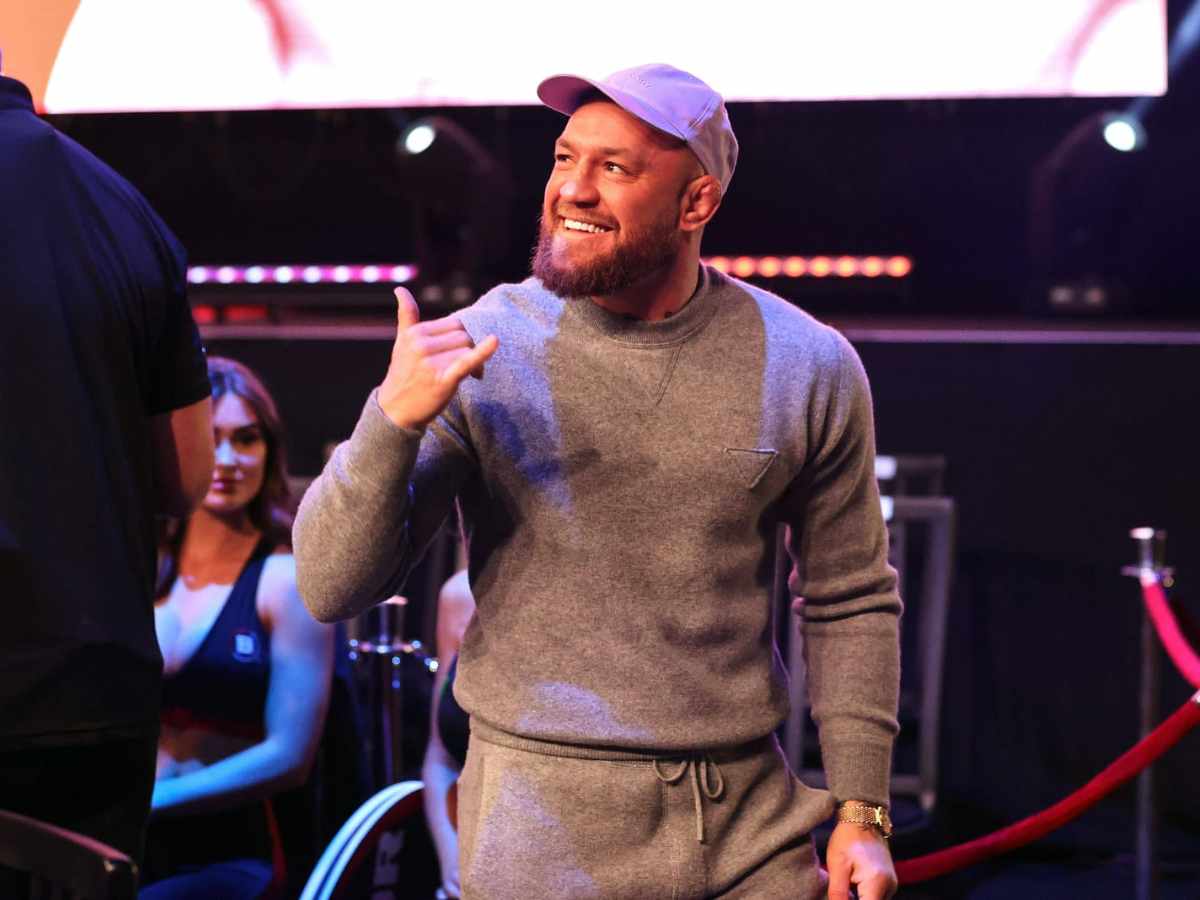 The Irishman was high on energy and pitched his voice to match the rhythm of the song. However, after a few lines, he stopped the recording. This received some exciting reactions from the fight fans. Here are some interesting reactions:
The voice note of Conor McGregor surprised the fans and they reacted hilariously to it. One fan edited a video of McGregor being arrested to match the song's lyrics. 'The Notorious' was detained about three times in his career for various charges. Now, he's looking forward to his return to the UFC in 2024.
In case you missed it: