Dana White and the UFC are at present in a lawsuit regarding fighter pay. The class action lawsuit resulted in the court making a lot of fight purses public. The fight purses of many superstars were made public by the court. Conor McGregor, Ronda Rousey, Brock Lesnar, and Jon Jones had their fight purse made public. A recent Instagram post of a NELK Boys employee is gaining attention due to Dana White.
Apparently, the executive assistant of the NELK Boys, Gabriel Poncio Souza, received $15k from Dana White for losing 25lbs of weight. He is poised to get another $15K if he drops 10lbs by UFC 296. The important thing to note is that the base pay of UFC debutants is $10K to show and another $10K win bonus.
Dana White is very close with the NELK Boys. He famously gave $250K to Kyle Forgeard of the NELK Boys as a birthday present. Moreover, the NELK Boys are very close with Donald Trump, who is also a close friend of Dana White.
Nevertheless, White's decision to give more money to Souza than to UFC fighters was met with harsh criticism on social media. Critics also blatantly criticized White when he gave a huge sum to Forgeard. Nevertheless, Souza is already down by 61lbs and will be making $15K by UFC 296 on December 17.
Leon Edwards and Colby Covington will headline UFC 296, the UFC's last event of 2023. The co-headliner features an exciting flyweight title bout between Alexandre Pantoja and Brandon Royal. Moreover, Vicente Luque vs. Ian Garry, Tony Ferguson vs. Paddy Pimblett, and Shavkat Rakhmonov vs. Stephen Thompson will also be on the main card.
Dana White's relationship with the NELK Boys
Dana White is extremely close with the NELK Boys. They are a staple at all major UFC events and have even connections with many UFC fighters. The NELK Boys even went to Dagestan to train with Team Khabib. Moreover, many UFC fighters appeared on their FULLSEND podcast. Kamaru Usman, Justin Gaethje, Islam Makhachev, Colby Covington, Sean O'Malley, and Sean Strickland have all appeared on the podcast.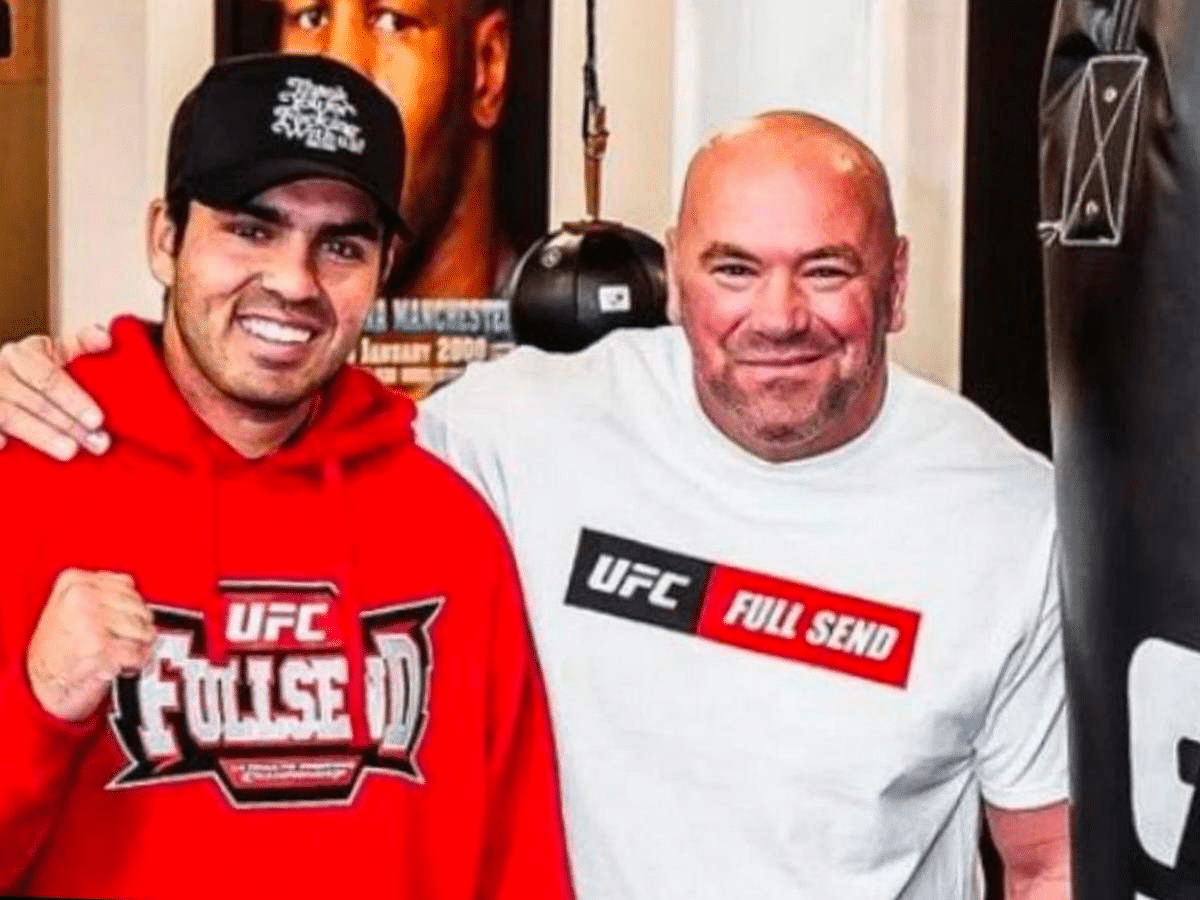 Dana White recently got $500K chips after Stephen Deleonardis and Taylor Lewan gifted their winnings from a casino. Deleonardis is from the NELK boys, and Lewan is a former NFL player who now works at Barstool Sports Network. This was not the first time that Deleonardis gifted Dana White. He famously gave a Maybach minivan to White two years back.
Critics often denounce White's association with YouTubers for the financial element involved. With fighter pay remaining a hot topic, the act of White gifting huge amounts of money to influencers has faced harsh criticism.
In case you missed it!