UFC superstar Conor McGregor's teammate, Dillon Danis, is no stranger to controversy. The fighter has been involved in several controversies with other fighters and influencers. His brash personality and willingness to call out everyone in the MMA and boxing space have had serious repercussions. With a Brazilian Jiu-Jitsu black belt, Danis has competed a few times in the Bellator. However, his main claim to fame comes from his online presence and a public rivalry with YouTubers KSI and Jake Paul.
The very successful UFC 288 event took place on the weekend. Fighters Henry Cejudo and Aljamain Sterling went head to head in the bantamweight division. The popularity of the event prompted huge stars like Don Frye and rapper Action Bronson to be seen in attendance. Another huge star that turned up to the event was 'Euphoria' actress Sydney Sweeney. The popular star was seen in attendance cheering on for the fighters at UFC 288.
Controversial personality Dillon Danis decided to take a picture with the 'Euphoria' star. He then uploaded it to his Twitter. The fighter captioned it, "I'd hate me too." The caption indicated that the fans were jealous of the fighter. However, the tweet gained traction, and fans roasted him in the replies. He was ruthlessly trolled in his own reply section and fans make their own speculations on the photo.
Dillon Danis is known to stir up controversies via his social media platforms and is currently one of the most hated figures in the MMA and UFC community.
Related: "Clout chase for 5+ years" – Fight fans trash Dillon Danis after he pulls out of KSI fight
Fans react brutally to Dillon Danis' tweet posing with Sydney Sweeney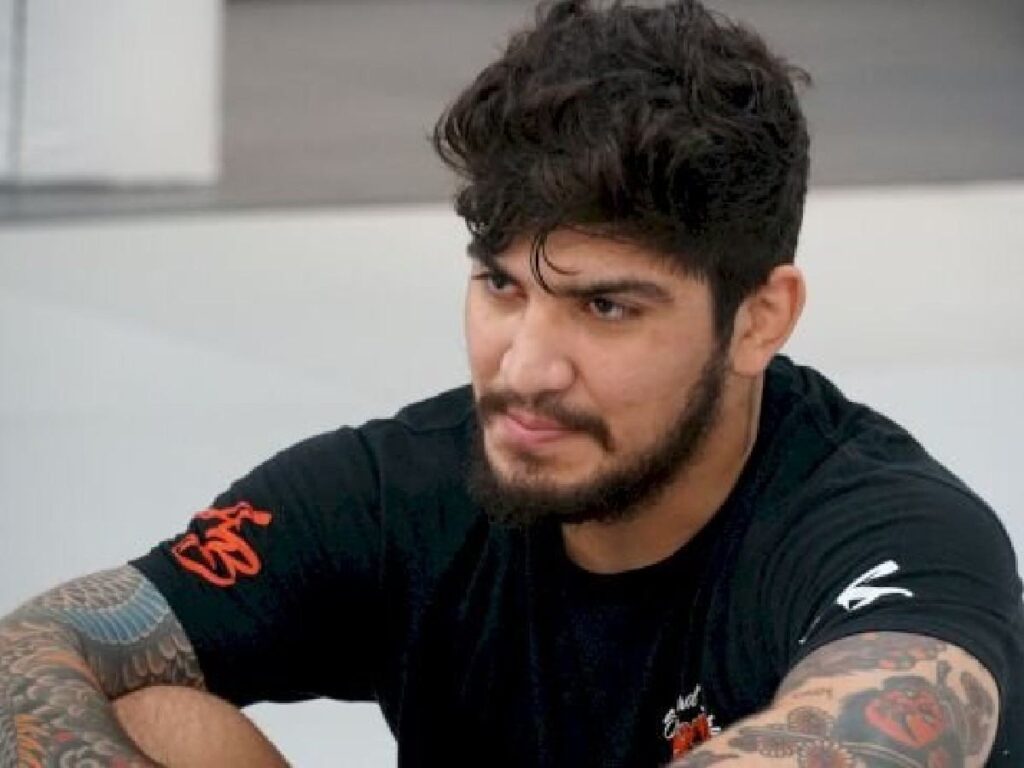 Dillon Danis, the teammate of Conor McGregor, has once again involved himself in controversy. The fighter took to Twitter to post a photo of himself with actress Sydney Sweeney at UFC 288. The caption read, "I'd hate me too." This prompted fans to clown on the 29-year-old fighter. The storm of hate comments is not a foreign concept for Danis as he is involved in one every second of the day.
Fans clowned the fighter, some alleging that Dillon Danis asked for a picture with the actress, unlike what he pictures it to be. One fan went on to tweet, "She definitely thought this was a random fan asking for a picture lol."
Dillion Danis was set to face popular YouTuber and influencer boxer KSI in the boxing ring. Unfortunately, due to unforeseen circumstances, Danis pulled out of the fight. Like always, the fight pull-out has become a topic of conversation to make fun of the fighter.
In case you missed it: