With the co-main event over, Valentina Shevchenko has submitted herself for the record books, but her latest victory over Taila Santos isn't as undisputed for the MMA personalities as her championship status. Shevchenko defeated Santos via a razor-close battle at the co-main of UFC 275 which ended up being a split decision win for the former. With that said, Shevchenko has defended her title successfully a record of 7 times, which is the most in women's UFC history and she is the fifth person after Demetrious Johnson, Anderson Silva, Jon Jones, Georges St-Pierre and Matt Hughes to defend their title at least 7 times.
Shevchenko is most likely to rematch Santos as the latter proved to be Shevchenko's toughest test to date, with Shevchenko getting in trouble from Santos' back control not on just one but multiple occasions. But Shevchenko had a clear edge on the feet, though Santos was able to survive much successfully than the Shevchenko's previous opponents. What's next for Shevchenko is officially yet to be decided in the hands of the UFC matchmakers but here we are yet again, questioning if the judges got it really right or not.
Also Read: "Valentina was lucky"- Fans expressed their disbelief as Valentina Shevchenko got the better end of a split decision against Taila Santos at UFC 275
Pros react profoundly over Valentina Shevchenko getting a 49-46 scorecard from one of the three judges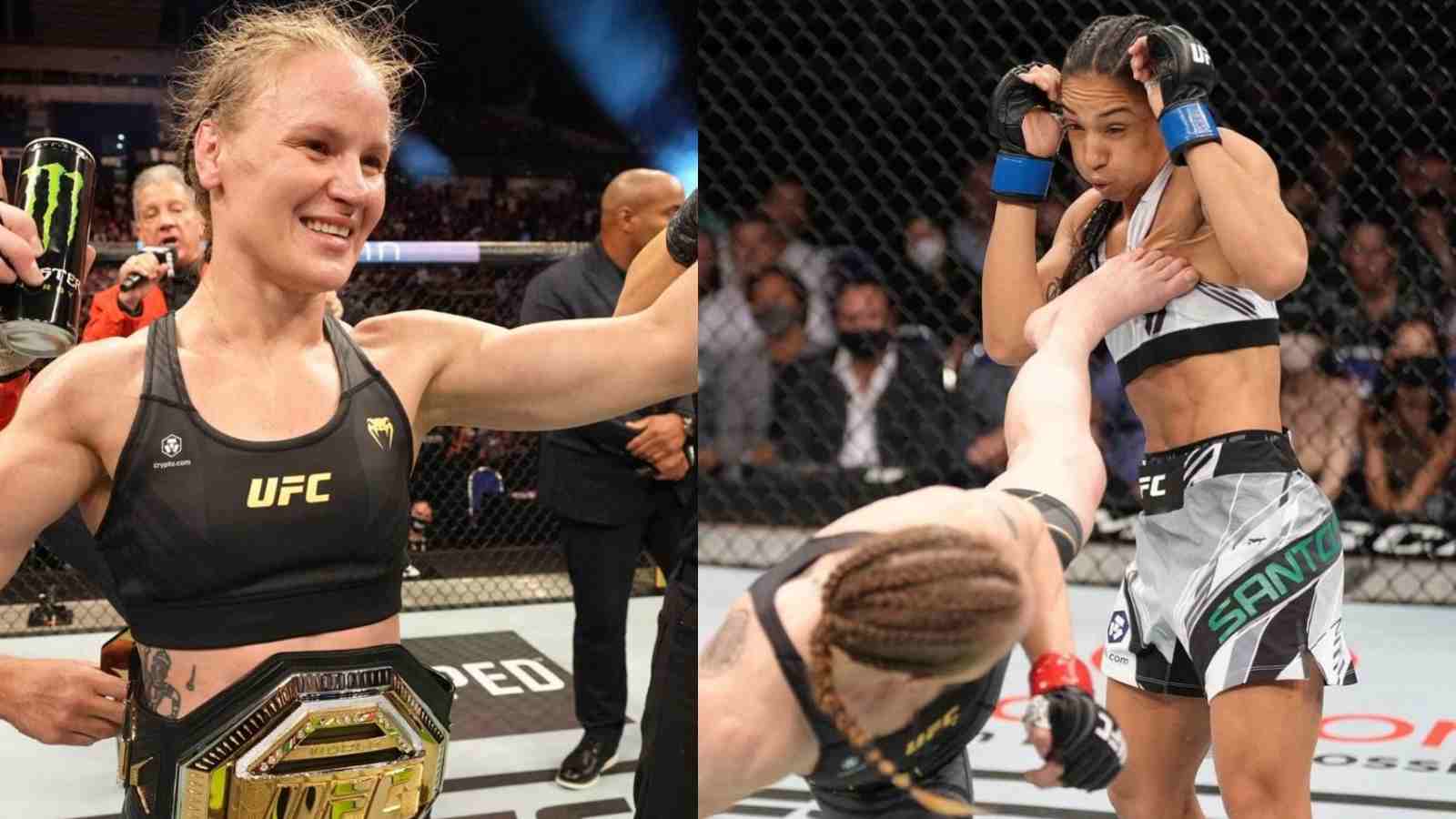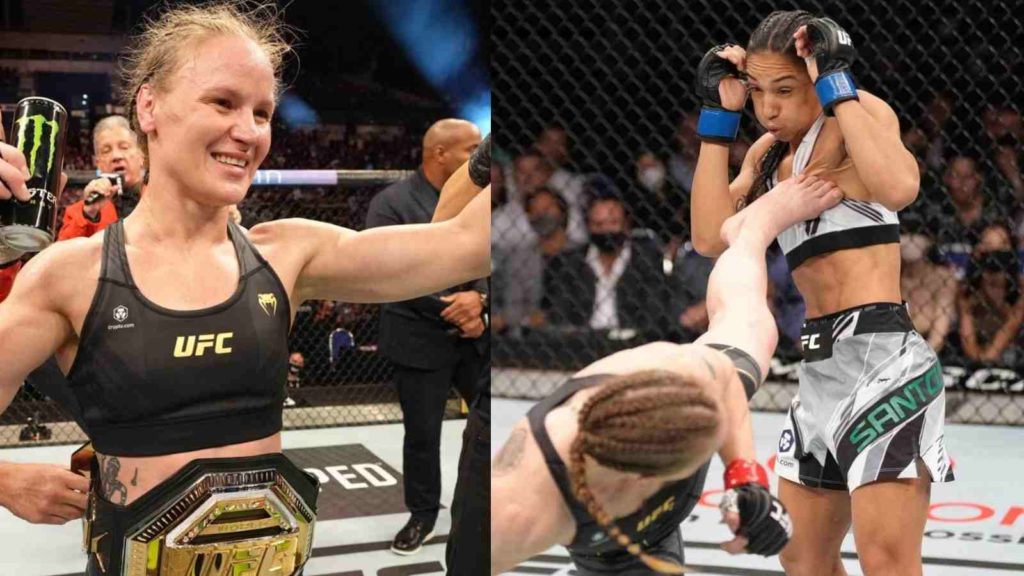 The scorecards announced were a card of 48-47 in favour of Santos and 2 cards of 48-47 and 49-46 each in favour of Shevchenko. It's the 49-46 card in favour of Shevchenko, which is given by judge Clemens Werner, that the fans have expressed their heavy disagreement with. UFC women's flyweight Casey O'Neil suggested that the judge should be fired via her Twitter account. Many other fighters like Raquel Pennington and Cub Swanson had Santos winning at least 3 rounds to Valentina who won just 2 as per them. Regardless, the fight was an exciting back and forth to watch.
What did you make of the fight from the tweets above and who did you think won from your point of view? Are your thoughts changed on who you had the fight winning? Who is next for Shevchenko, is a rematch with Santos next? Can Santos get it done if the rematch happens? Or will Shevchenko learn to be better for the next time and continue to reign supreme?
Also Read: "A champion, a legend"- Dustin Poirier, Kamaru Usman, and other MMA aces bids farewell to the legendary career of Joanna Jedrzejczyk
Also Read: Breaking: Kamaru Usman vs Leon Edwards set for UFC 278, Belal Muhammad states he and Khamzat Chimaev are up next