UFC 280 is taking place this weekend inside the Etihad Arena in Abu Dhabi and the hype around it is unreal. The event features two title fights one of them is the bantamweight bout between Aljamain Sterling and TJ Dillashaw. 
Ahead of the event, UFC held the pre-fight press conference and the first face-off between the fighters. During the face-off between Sterling and Dillashaw, both fighters looked sharp and ready to go, however, as expected Dillashaw was taunted with loud chants of 'EPO' by the fans. 
Dillashaw was suspended from fighting after he was caught using "Erythropoietin" which is used for muscle recovery and is considered illegal. Before the fight, Sterling has always started using this against Dillashaw by calling him names such as 'Pillashaw.'
Nevertheless, the former Bantamweight champion is taking the criticism unfazed and has been very comfortable during the fight promotions.
Read More: "You're a cheater" – Robert Whittaker has VERY STRONG words for three-time bantamweight title aspirant TJ Dillashaw
TJ Dillashaw believes Aljamain Sterling is scared of losing his belt at UFC 280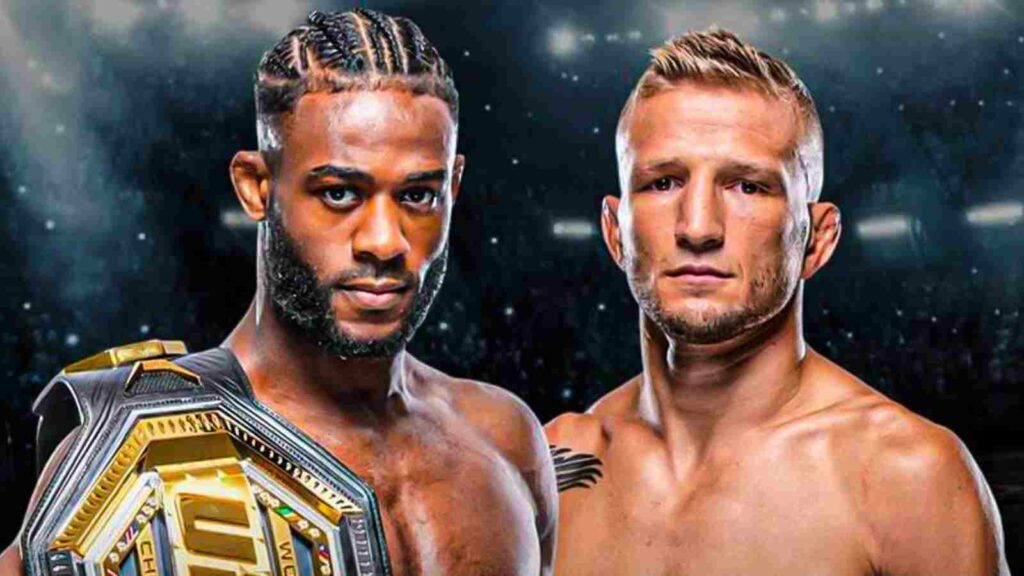 During the promotion of the fight, it was expected that TJ Dillashaw would get questions related to PED uses and that's exactly what happened. However, the fighter didn't let that affect his mindset and said that he just wants to finish his job inside the octagon. During the recent media, Dillashaw was asked about his thoughts on Sterling's accusations about "Lieutenant Dan" being on EPO again. 
"It's just excuses," said Dillashaw while responding to the question. "Because he knows I'm the guy who stand across from him is gonna knock his a*** out and it's an easier way to swallow a pill of getting you're a** whipped by supposedly someone that's on some sauce."
Also Read: "Father and son moment" – Aljamain Sterling unexpectedly runs into biggest rival Petr Yan in Abu Dhabi ahead of UFC 280
TJ Dillashaw is confident that he has done a good job in maintaining his distance from the negativity and is mostly focused on the fight. He said: "I feel like I've handled it the best way that is possibly could and yeah whatever comes with it, comes with it you know. I've been doing a really good job of blocking out any kind of noise." 
Both the fighters are extremely competitive and will do everything to win the belt which increases the anticipation even more for this weekend.
Also Read: 1 week before his title defense, Aljamain Sterling channels his energy into defending disgraced misogynist Andrew Tate