Dan Hooker doesnt like the way UFC is treating Colby Covington and hiding the fighter from the limelight. The 'Chaos' as his name suggests can be considered one of most controversial fighters in the UFC roster. The fighter likes to go above and beyond with his trash talking in order to sell the pay-per-view events.
His trash talking is one of the main reasons people like to see Covington fight. Other than his trash talking, Covington is one also one of most skillful fighters inside the octagon. He is a great wrestler with arguably the best cardio among all UFC fighters.
In his last fight at UFC 273, Covington beat arch rival Jorge Masvidal via unanimous decision. However, Masvidal didn't take the loss correctly when sucker punched Covington during a public altercation outside a restaurant. Covington broke his teeth and suffered some bruises on his wrist and Masvidal had to deal with the legal charges against him.
Since then Covington has been staying low and has not been active on social media. However, Dana White recently mentioned that he is going to fight this year.
Read More: Dan Hooker uses Max Verstappen's win as a great analogy to defend his teammate Israel Adesanya's championship run
"That's p**** s***"- Dan Hookers talks about Colby Covington's unusual training schedule at UFC APEX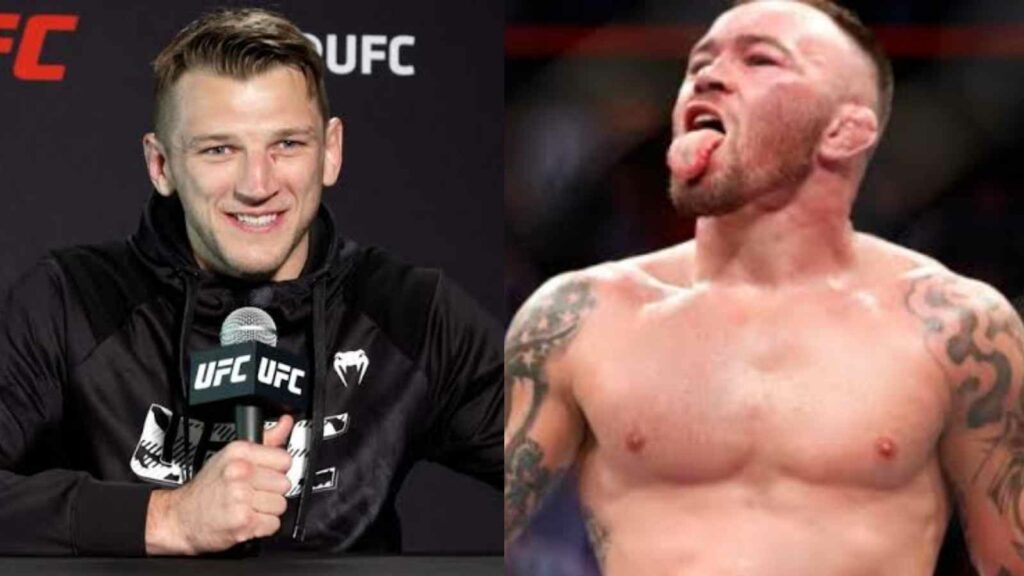 Dan Hooker recently sat down with UFC featherweight champion, Alexander Volkanovski for a discussion at mainevent. During the conversation, both fighters started talking about Colby Covington and his antics. While elaborating on the matter, Hooker called Covington an idiot and accused UFC for secretly hiding the fighter. He said :
"He's a fcking idiot.They fcking hide him. Like, the UFC hide the sht out of him. They need to. They would slap the sht out of him. He can't even train at the PI, so they like chuck him across the road."
Also Read: Dan Hooker bashes critics for undermining Israel Adesanya's performance at UFC 276
Hooker explained how Covington doesn't train with other fighters and goes to UFC Apex at night like a rat. The fighter called all these actions of Covington extremely weird.
"He comes in at night in the Apex and goes in the back door to the Apex. He's a little rat, bro. That's pssy sht. He doesn't stay in the host hotel. He actually goes out of his way to just avoid people. It's the weirdest thing."
It's hard to say why Hooker is suddenly going off about Covington and the fans also think the same. He doesn't even fight at the welterweight division or maybe he has plans too. It's well known that Hooker walks around at 190 pounds normally and cuts weight to fight at lightweight and featherweight, however it won't be surprising to see him fight a welterweight in future.
Also Read: Dana White finally breaks the news about the potential return of welterweight SUPERSTAR Colby Covington