Conor McGregor is not far away from making his return if we fans would have to assume, and as per UFC Hall of Famer Daniel Cormier, the opponent is also set. McGregor last competed in July 2021 and suffered a broken tibia at the end of the first round of his trilogy against Dustin Poirier at UFC 264. McGregor has since only ignited Twitter wars and other controversies as part of the MMA conversation. Regardless, McGregor has undergone a successful recovery and is setting his eyes for another title shot in the future of his career.
During the time of his medical leave, McGregor has been called out by numerous individuals and has also been interested in fighting some of the biggest names himself. Michael Chandler, who's coming off a spectacular knockout victory in his last fight at UFC 274 against Tony Ferguson, has been calling out McGregor since 2021 and McGregor has shown mutual interest respectfully. Fans are drooling heavily for a long time over a possible trilogy fight between McGregor and fellow UFC megastar Nate Diaz.
Also Read: "Sincerely, the technical savage"- Henry Cejudo asks Conor McGregor to take notes from his beatdown of Dominick Cruz
Daniel Cormier believes Michael Chandler's run through the UFC so far will earn him the Conor McGregor fight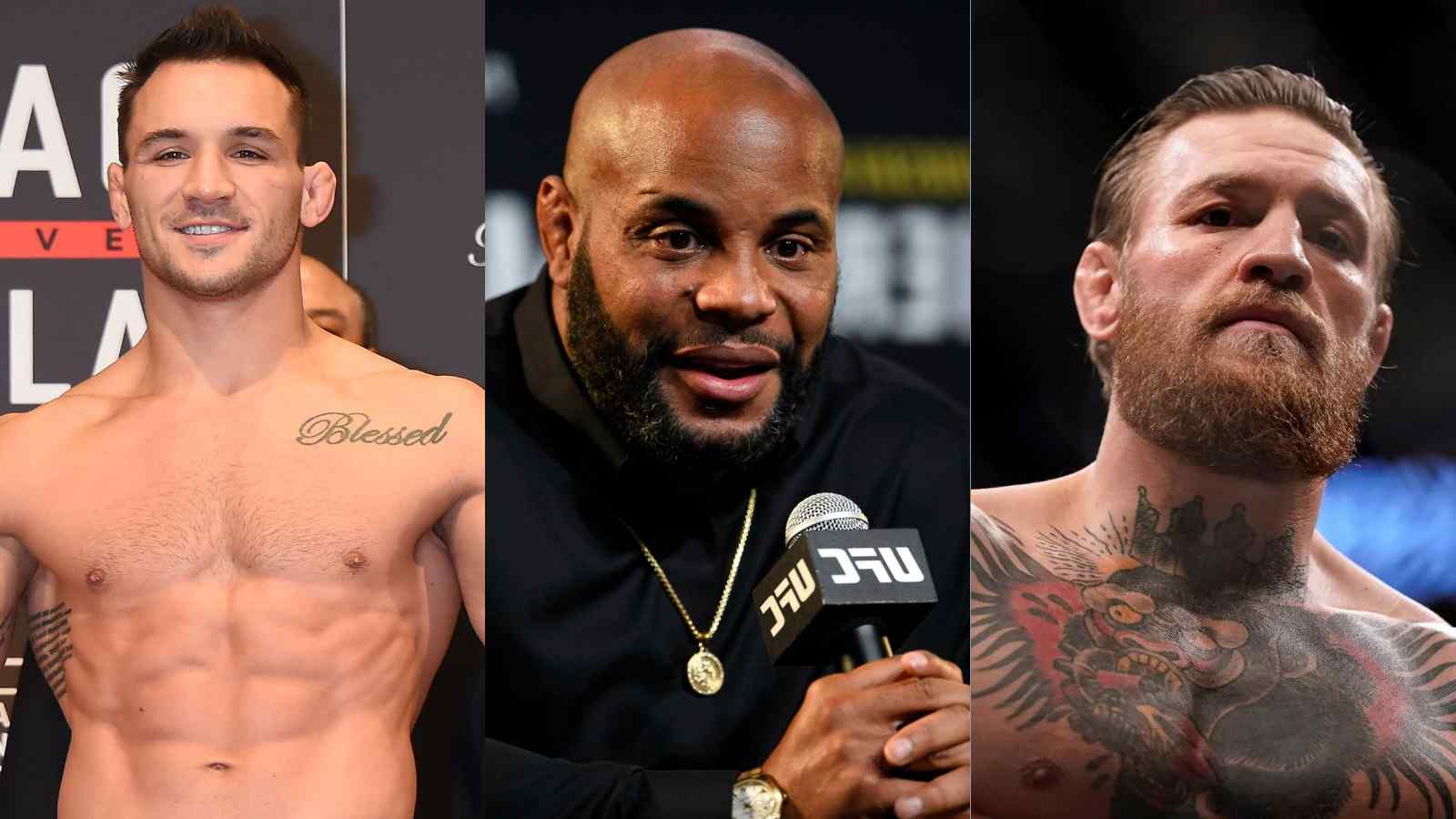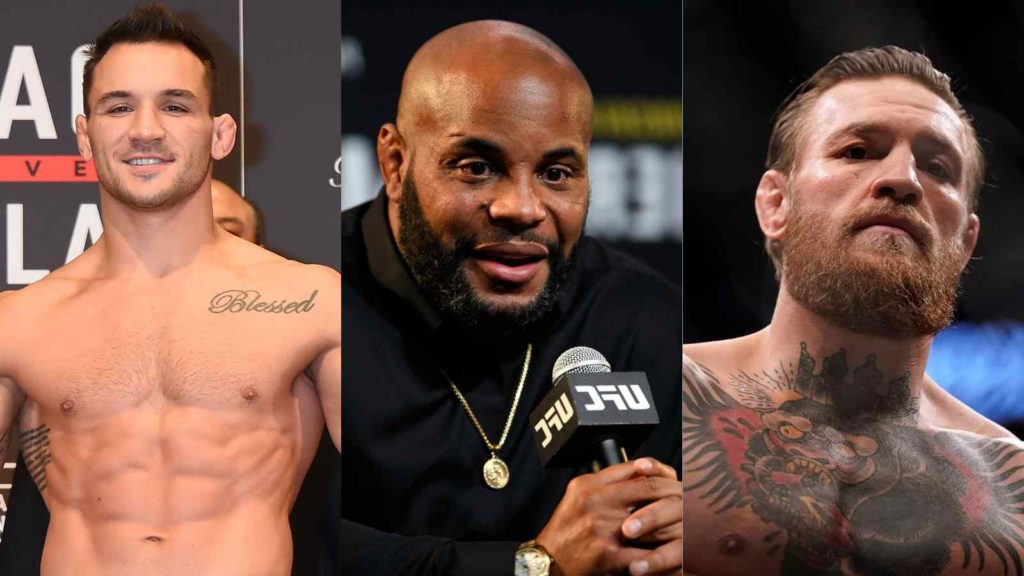 In his special segment with ESPN MMA, Daniel Cormier talked about how things will play out for McGregor when he will return, from what he thinks should happen to what he thinks will actually happen.
"Well, I've got two names. I know who he should fight, and I know who he probably will fight," says Cormier "Who he should fight is Nate Diaz. They should complete this trilogy. It's a massive fight. Both guys are not necessarily in the title picture right now. It's a fun fight. We've seen it twice and both of them have delivered. I think it's evenly matched, so I think he should fight Nate Diaz." [h/t The Sun]
Here's when Cormier says things will go otherwise and the trilogy might not happen any time soon if not never. "Who I believe he will fight is Michael Chandler because Michael Chandler has taken the UFC by storm. I think this fight works. I think Chandler is going to engage him on the terms under which McGregor wants to fight and Chandler is willing to go and fight him at 170. So I think he should fight Nate Diaz, (but) I think that he will fight Michael Chandler," concludes Cormier. [h/t The Sun]
What do you make of Cormier making case for Chandler and Diaz to have the biggest possibility to be the other half of McGregor's return fight? Who do you think McGregor should or will return against next? McGregor's fight with either one out of Chandler or Diaz is going to be a fistfight but if McGregor reigns supreme in striking, the fight might go to the ground with the initiative of whoever his opponent will be since Chandler has a strong wrestling pedigree and Diaz has phenomenal BJJ skills.
Also Read: Jairzinho Rozenstruik wife: Who is UFC's Brutal KO artist married to?
Also Read: "You have Dana White privilege" – Aljamain Sterling responds to Michael Chandler defending the UFC on fighter's pay