Former two-division champion, Daniel Cormier retired from the sport of MMA after his heartbreaking loss against Stipe Miocic at UFC 252. DC was already serving as a commentator for the company and soon after his retirement, he started looking for more ventures to add to his legacy.
One of the most notable ones was DC fulfilling his lifelong dream of working with the WWE. DC served as a referee in the Fight Pit match between Seth Rollins and Matt Riddle at WWE: Extreme Rules. Everyone enjoyed the show, and Cormier is more than willing to go back inside the WWE ring.
He described his experience in an interview with ESPN MMA, where he said, "I started forgetting the match. I was, like, 'Oh my goodness I forgot the end.' So, I kept having to ask questions. I was so nervous, but once I walked out there, it was so fun."
Related – "This is crazy" Daniel Cormier reveals Roman Reigns have a fan boy who is at the top of NXT right now
"I started forgetting the match" – Daniel Cormier provides CRAZY insights about his appearance at WWE: Extreme Rules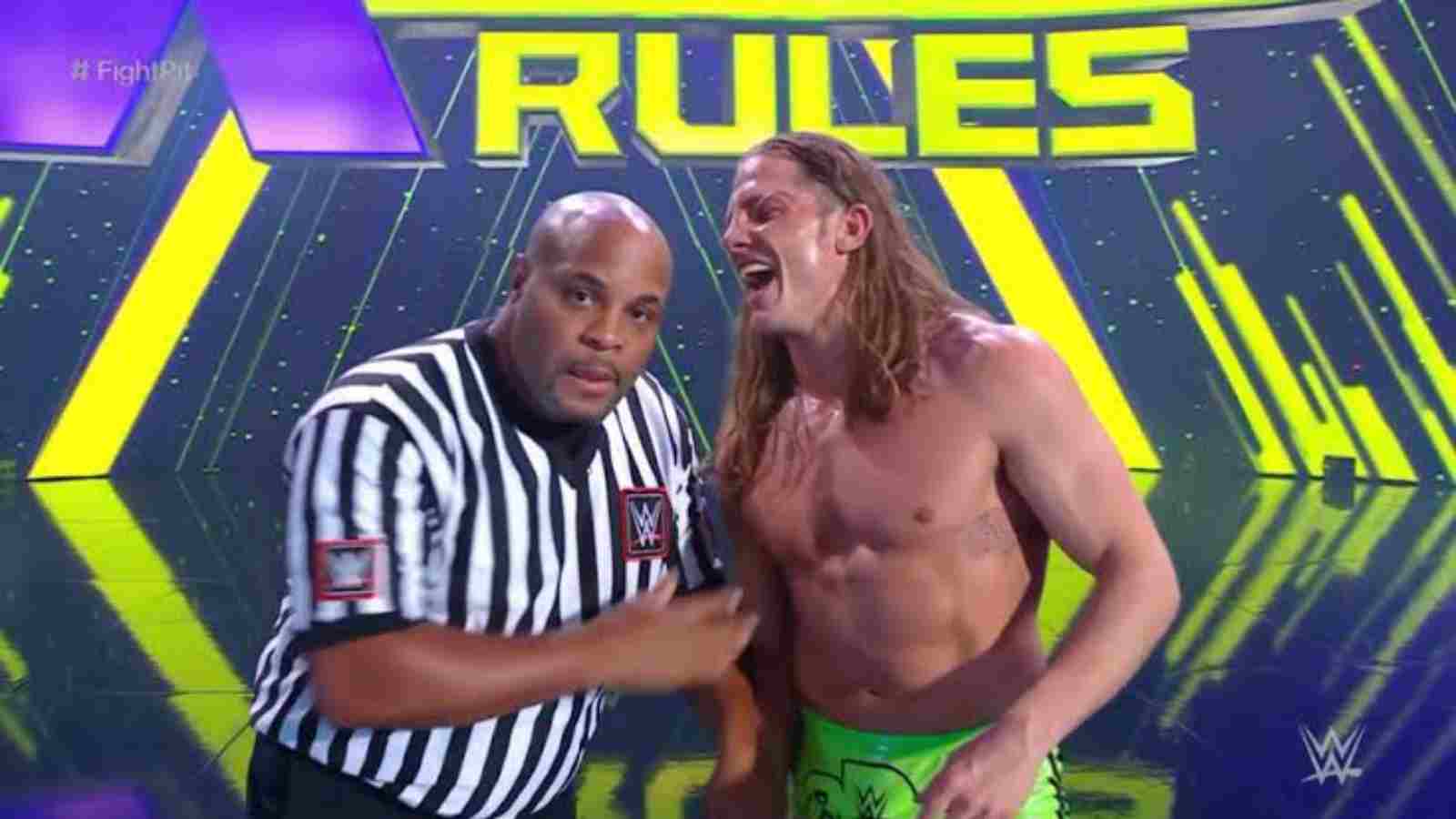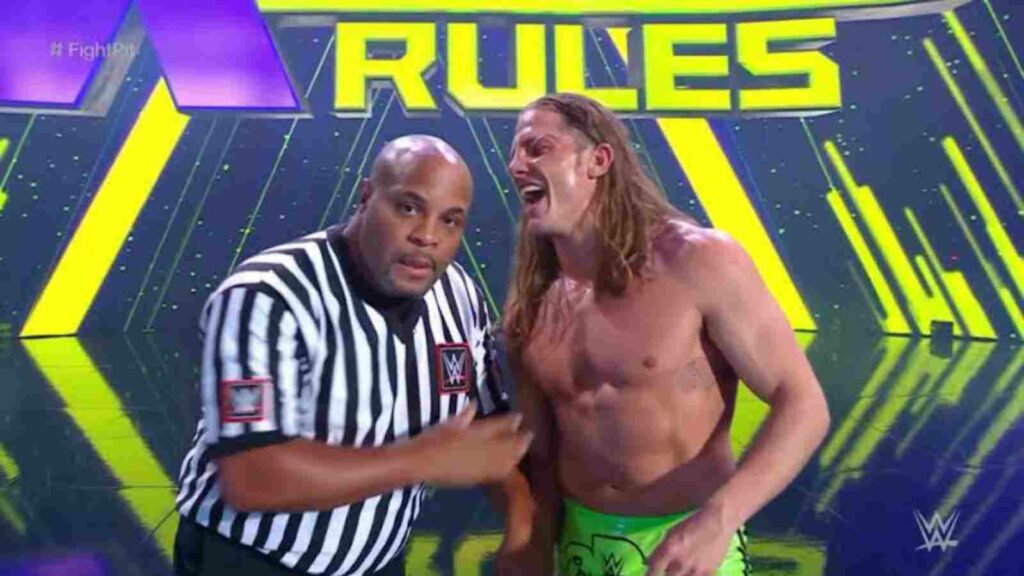 WWE PPVs are absolutely wild, and the added pressure of executing the entire gameplan perfectly stressed Cormier out, "The energy of the crowd is like second to none," Cormier stated. "I fought in front of bigger crowds than I was in front of last weekend but ultimately that's — it's a shoot, right? I'm going to just fight, it is going to be what it is going to be. But to remember all the points of what you're supposed to do in the match, dude, it was amazing."
DC sure enjoyed his time over there, and he is more than willing to go back. Fans discussed the possibility of him actually competing in WWE, but no official confirmation has been received about the same.
DC has been out of competition for quite a while now, and one can tell by looking at his physique. He wants to work with WWE again, but jokingly mentioned that he needs to lose some weight to look good in front of the camera. "They were talking to me about doing future things in the WWE and I go, 'I'll do things, but I got to get in shape first.' Like, give your boy some time to get some of this baggage of this luggage," DC concluded.
Also read – "I trained so hard" – When Daniel Cormier looked inconsolable after Jon Jones was pulled out of their fight at UFC 200
Also read – Watch: AI-generated podcast featuring fake Joe Rogan and Steve Jobs goes viral on the internet