Dustin Poirier, the No.3-ranked lightweight, is preparing for a historic comeback to the octagon, hinting at a possible participation at UFC 300. The former UFC interim lightweight champion has been absent since his second-round knockout loss to Justin Gaethje at UFC 291, a result that piqued fans' interest.
While the specifics of Dustin Poirier's return remain unknown, one thing is certain: the MMA world is anxiously anticipating his return, and UFC 300 might be the venue for his much-anticipated homecoming.  Poirier has stoked curiosity about his impending return with the following tweet:
Working on something #300

Dustin Poirier via X
Despite the latest setback, Poirier is motivated to make another run at a third title opportunity. The rematch with Justin Gaethje for the BMF title may be in the cards. The possibility of a Conor McGregor fight exists as well.
Both combatants have indicated interest in the fight, with McGregor, who is recuperating from a leg injury suffered in their trilogy clash at UFC 264, expressing his desire for another fight.
As the countdown to UFC 300 begins, fans can only guess and excitedly await additional news from Dustin Poirier and the UFC. They are hoping for a spectacular event worthy of the historic significance of the UFC show.
Fight fans react to Dustin Poirier's potential return for UFC 300
Dustin Poirier commands greater respect and enthusiasm than the majority of the fighters. With a cryptic tweet hinting at a possible comeback at the historic UFC 300, the No.3-ranked lightweight sent shockwaves across the MMA community.
Poirier, who last competed at UFC 291, was knocked out in the second round by Justin Gaethje. He has since kept fight fans waiting for a meaningful comeback.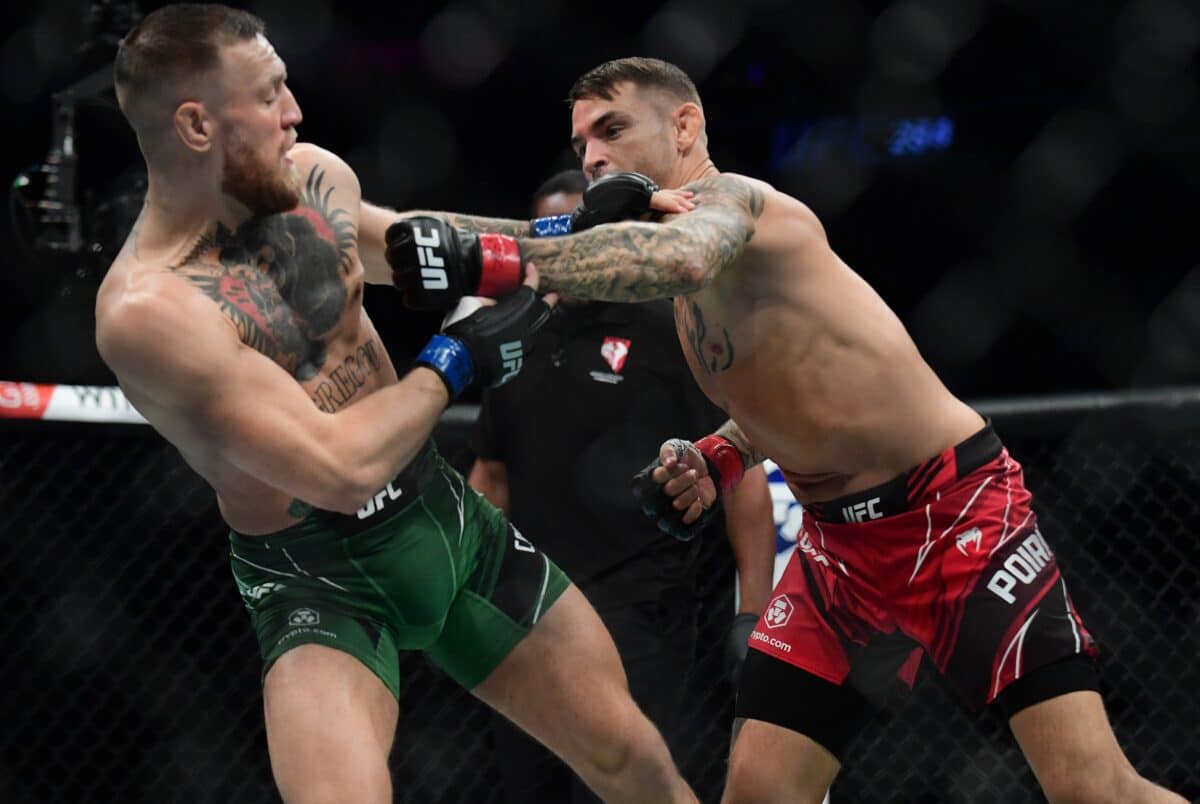 The tweet in question, in which Poirier teased, "Working on something #300," sparked a frenzy of conjecture and excitement among fight fans. The thought of seeing 'The Diamond' in action again has sparked a rush of comments and heated debates across social media platforms. Here are some of the reactions from fight fans:
The tweet sparked a fan-fueled frenzy, as the countdown to the historic event begins. The MMA world is buzzing with expectation and conjecture, showcasing fans' persistent enthusiasm for their favorite fighters and the sport they love.
In case you missed it: