Dustin Poirier was badly waiting for war and he got one scheduled for this November. Poirier, the former interim-UFC lightweight champion is going to return to the Octagon after nearly a year of chasing names for fights so far, when he will face former Bellator Lightweight Champion Michael Chandler in a 3-round lightweight battle at UFC 281 on November 12, 2022, in Madison Square Garden, New York.
Besides calling out, Poirier has been throughout 2022 so far and seems like he has been exploring his options of working with different people as teammates, case in point, Bob Sapp. Yes, Poirier recently posted a picture of himself alongside Sapp and said in the caption "Cool to see Bob Sapp in the gym today! Been watching this guy fight for a long time! "
Sapp is a combat sports legend who is known for his enormously strong and large-framed physique. He definitely doesn't have an MMA record to impress the fans of today, but the 6'5″ Sapp has fought against the likes of Antonio Rodrigo Nogueira, Bobby Lashley, Rolles Gracie, James Thompson, Soa Palelei and many more. In kickboxing, he has faced Kimo Leopoldo, Mirko Filipovic, Peter Aerts, Ray Sefo, Ernesto Hoost, Alain Ngalani and many more.
Also Read: "What the HELL is he doing," Cory Sandhagen strictly against handing 135 lbs title shot to Henry Cejudo on return
Michael Chandler vs Dustin Poirier: A fight that waited long time in the making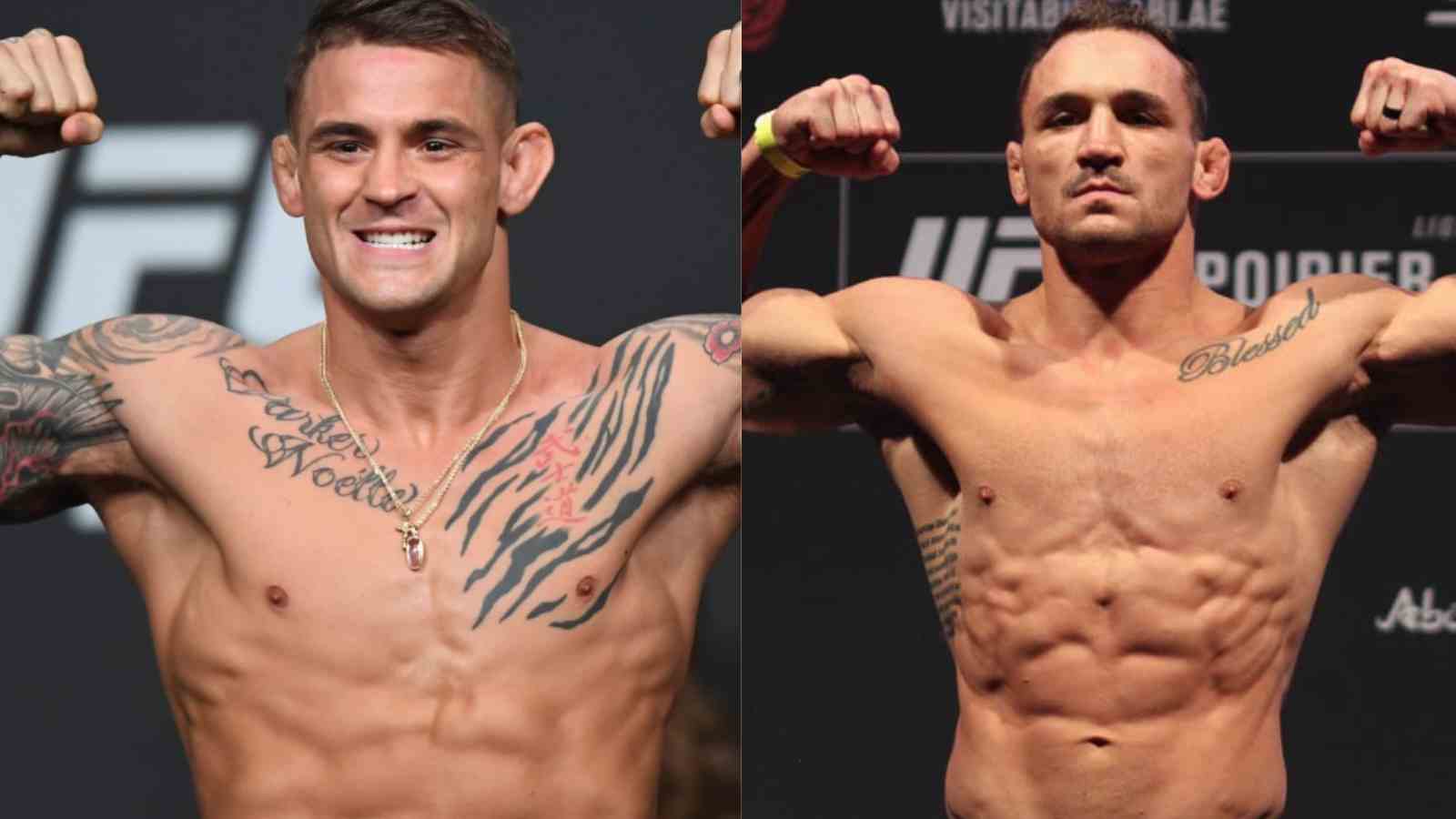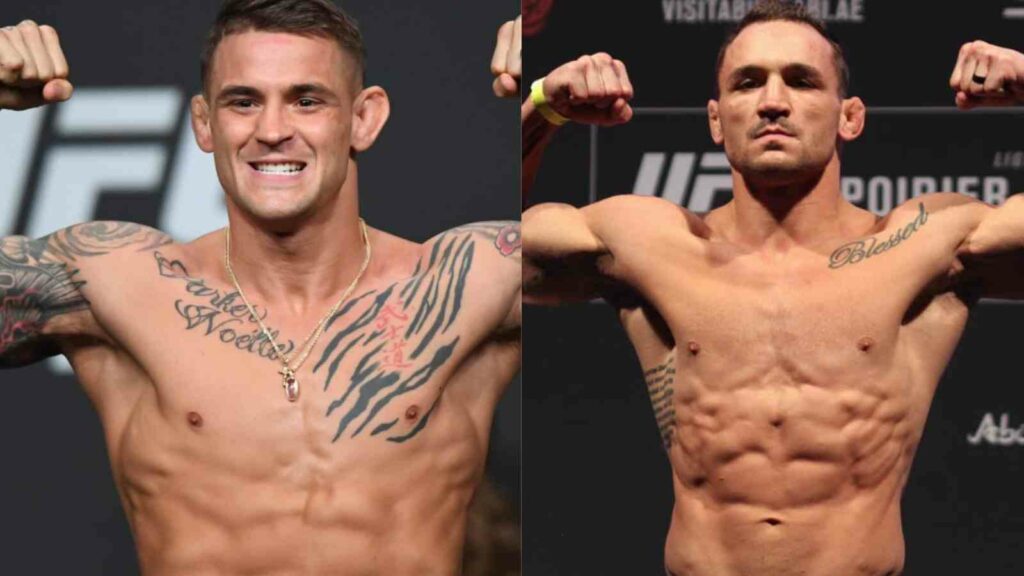 Both Poirier and Chandler have been going back and forth at each other since May 2021 when Chandler got his UFC title shot within his second fight the promotion. Poirier called out the lightweight title a "goldfish belt" then. Chandler later took a dig at Poirier's performance during UFC 269 where Poirier lost the second title fight of his career.
After that, a few Twitter altercations and then both met each other at the front seats of UFC 276 where heated words were passed verbally from both sides. All of this concludes how this fight is going to be a guaranteed fest of bloodshed. Where the winner of the fight will go from there, only time will tell who's the champion by the end of 2022.
Also Read: Rehab To Redemption: How Vinny Paz beat paralysis and became a boxing world champion
What do you make of Poirier training with Sapp? Who do you think wins between Poirier and Chandler? Both are legitimate strikers with serious knockout power and will always look for the finish, preferably right before they smell blood from their opponent. The UFC 280 main event will comprise a title fight between Charles Oliveira and Islam Makhachev, if the latter wins, there is a chance that the winner of Poirier-Chandler fight might fight for the title since both have fought Oliveira for the title before.
Also Read: "I'm not buying it"- Joe Rogan rubbishes the famous Muhammad Ali's KO of Sonny Liston