Dustin Poirier is currently not in his best shape as the fighter is admitted to the hospital. The former two times UFC lightweight contender recently fought Michael Chandler at UFC 281. In the fight, the 'Diamond' put forward a great performance and submitted Chandler after a brutal fight. However, the fighter's recent tweet has made fans concerned about his health.
Poirier recently made a tweet saying that he is in the hospital for two consecutive days. According to the fighter, he's not feeling well and it is getting worse day by day.
He wrote, "Going on day 2 in the hospital. Shits getting serious"
The fighter didn't talk about what had happened to him or give any update about his health. However, the tweet was enough to increase anticipation and assumptions among the fight fans.
Also Read : "Fish hooked and still lost" – MMA Community reacts as Dustin Poirier submits Michael Chandler in a COMPLETE BARNSTORMER at UFC 281
Fight fans speculate Dustin Poirier getting a staph infection amid his hospitalization news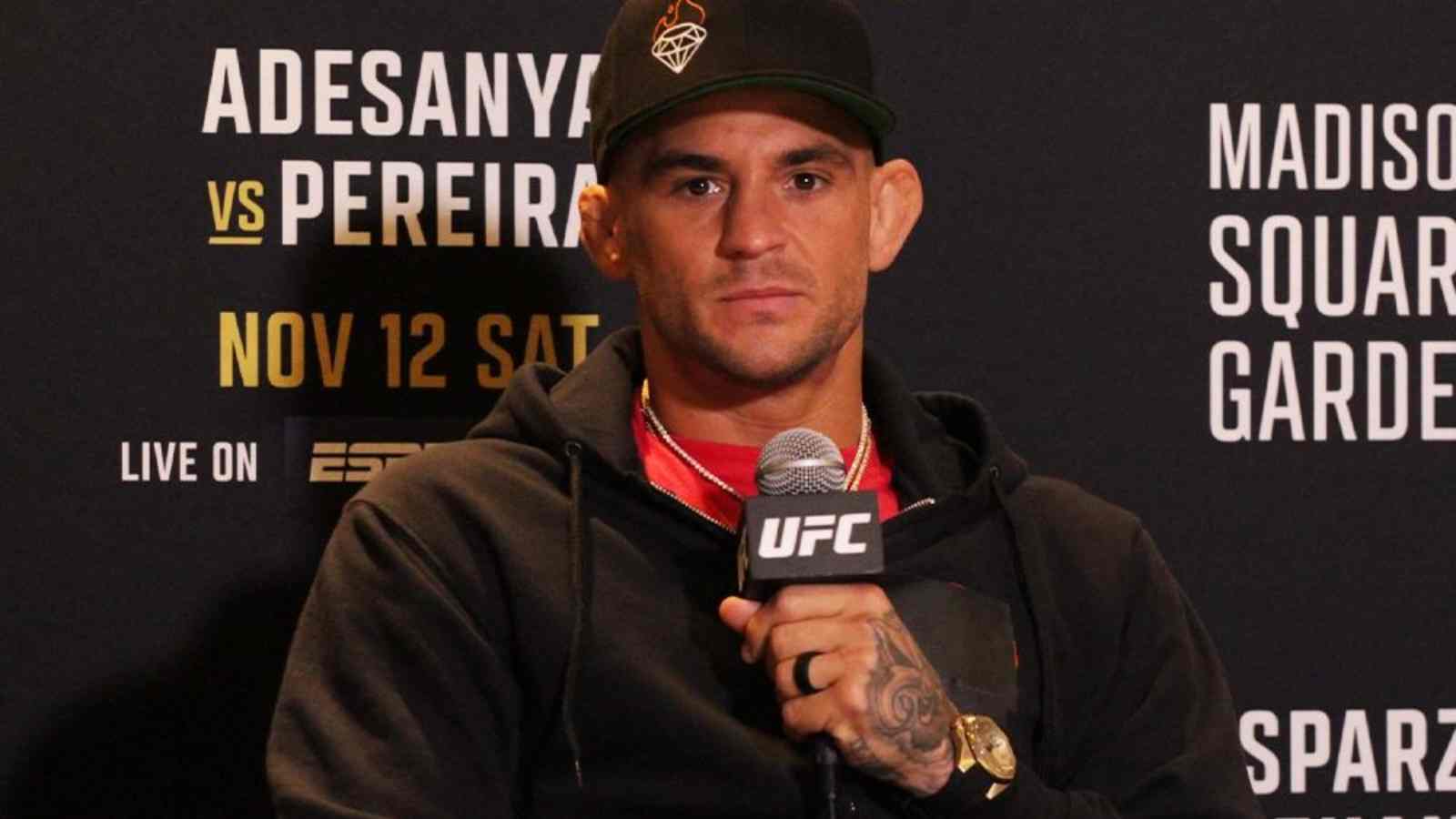 Dustin Poirier is a fan favorite and has great respect for his fighting capabilities. The fighter proved from time to time why is one of the most skillful fighters inside the octagon. One user wrote a heartfelt message regarding how tough Poirier is and wished him to heal as soon as possible.
He wrote "My 9yo daughter just asked if you were gonna be ok to beat up Conor McGregor again. I told her he's a Diamond. They don't get tougher than that. Keep your head up Champ. We are with you. Heal up you got more good to do."
Another user had a similar message and also wished him to recover. "Hope you get well soon…and don't forget to stay hydrated," wrote the user.
There was definitely confusion among the fans regarding what led to hospitalization. One user wrote, "what happened diamond? Don't scare us. speedy recovery."
A fan revealed that Poirier is suffering from a Staph infection and it is getting serious.
"Staff infection is what I heard," wrote the user.
Another user mentioned that it's common to get infected by Staph and also suggested Poirier clean his training mitts beforehand.
"I get staph easily bro, shit sucks on the mats. My advice would be clean them yourself to make sure they good at the gym," wrote the user.
One fan made a joke about how staph, the bacteria is stronger than Michael Chandler as it successfully beat Poirier to the hospital bed. "Staphylococcus stronger than Chandler here. Get well soon man," wrote the user.
Also Read: After amazing win at UFC 281, Dustin Poirier shockingly admitted he was "SCARED" to fight Michael Chandler
Normally, staph infection stays for 10-12 days but in some cases, it gets really serious. Unfortunately, with Poirier, it's acting the same. If Poirier comes up with any update regarding his health, firstsportz will report the news.
Also Read: "That one's not super exciting" – Dustin Poirier dismisses fellow lightweight contender as a potential matchup in the future