As the TUF 31 got ready to announce the full roster for Team McGregor and Chandler, Conor McGregor again took the spotlight, cutting fighters for the final roster. In an Instagram post, McGregor ruthlessly describes the easiest job for a coach – cutting fighters from the team.
Amidst the report from industry insider Daniel Rubenstein that Conor McGregor may have used his backstage influences to bring his fellow fighters to TUF 31, McGregor ruthlessly cut three fighters to announce his team for the upcoming TUF 31. He also stated, "while I wasn't able to cut everyone I wanted to, I have cut a lot of you," in his ruthless Instagram post. The post references the animated series The Simpsons, where Homer Simpson cuts players for his Football team.
TUF 31 will build up to the fight between Michael Chandler and Conor McGregor as they possibly look to make one final run for the UFC Lightweight Championship. This will also be McGregor's return to the Octagon following a devastating leg injury he suffered during his trilogy fight against Dustin Poirier.
Fans are invested in McGregor's return as he is certainly past his prime, it is not known how long he is willing to fight. Recently his rival Nate Diaz left the promotion and possibly won't return. Hence, fans will closely monitor McGregor's return as it is definitely is the most anticipated event of the year for the MMA community.
Related: Conor McGregor eliminates 3 TUF fighters before show's kickoff to 'make room' for own fighters
Fans amused with Conor McGregor channelling his inner Homer Simpson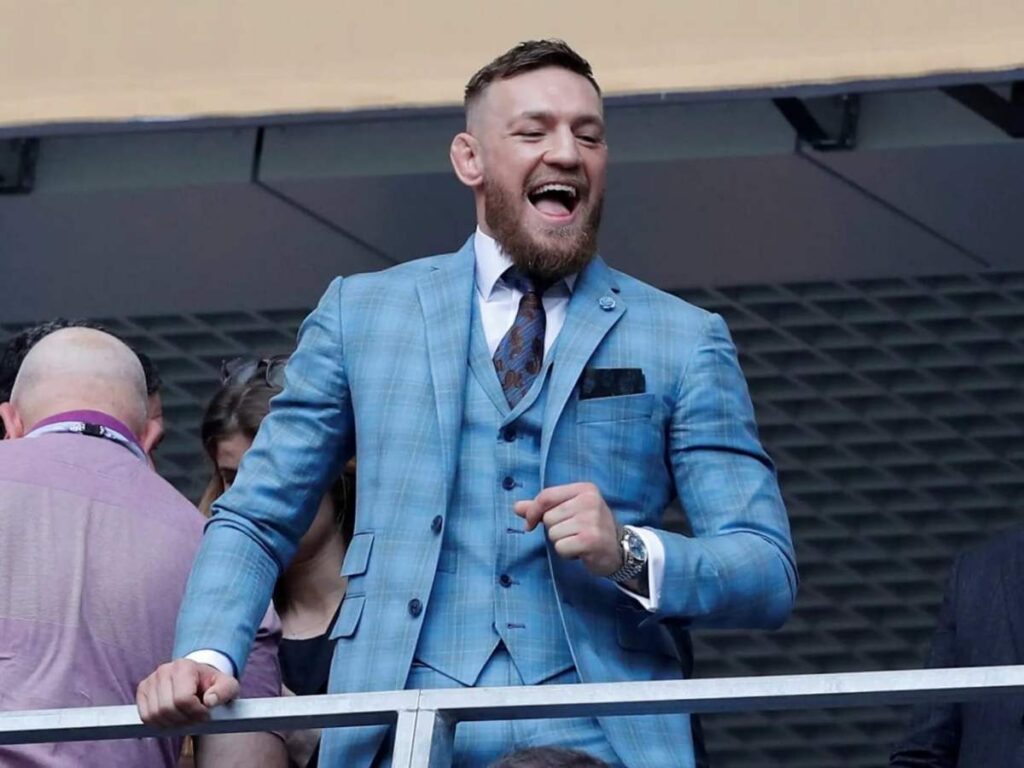 McGregor in action is a sight to behold for MMA fans. He is always known to gather a reaction from the fans, whether they like him or not. McGregor also has never shied away from doing something he wants. Channelling his inner Homer Simpson got just the reaction expected from the fans. Check out some of the fan reactions.
February 18, 2023
@Actionman513 is crying

— Cian ☘️🇾🇪 (@Cian_McGivern) February 19, 2023
Mans the harshest in the game

— Alex (@AlekUFC) February 19, 2023
@Actionman513 @GilbertDurinho cry

— Trvgiic™️ (@TrvgiicMma) February 19, 2023
😭😭😭😭

— Obsi  (@ThisObsi) February 19, 2023
With McGregor already making all the headlines before the start of TUF 31, all eyes are on him. McGregor will look to mentally challenge Michael Chandler with his trash talk and get the mental edge over his opponent during the TUF 31 season.
In case you missed
"Too good to be true" – Conor McGregor responds to fan struggling to comprehend The Notorious One shadowboxing in new The Ultimate Fighter shooting
"Walks like Dana White is his assistant" – Fans go berserk as Conor McGregor touches down at Vegas to kick start much-anticipated TUF season