Aljamain Sterling and TJ Dillashaw went against each other for the Bantamweight title but it wasn't anything like the fight the fans had expected. In the very first round, during a takedown from Sterling, TJ experienced left shoulder dislocation. This forced the fighter to be in a defensive position and defend against a charging Sterling.
The champion realized the injury soon enough and started dominating Dillashaw from the top position. He wasn't giving Dillashaw any chance to recover and it continued for the rest of the round. During the break, Dillashaw's cornerman popped in the shoulder back and the fighter was ready to go again. However, Sterling again got a takedown and continued the dominance on the ground.
Dillashaw tried his best to fight back and during the process, his left shoulder got dislocated again. Finally, in the fourth minute of the second round, the referee stopped the fight as Dillashaw was clearly helpless and taking nasty shots. Sterling was announced as the winner via TKO and the fighter defended his belt once again at UFC 280. 
Also Read: "135 is not easy" – Aljamain Sterling makes his case for fighting in the featherweight division in future
Fans react to Aljamain Sterling's critical title defense against TJ Dillashaw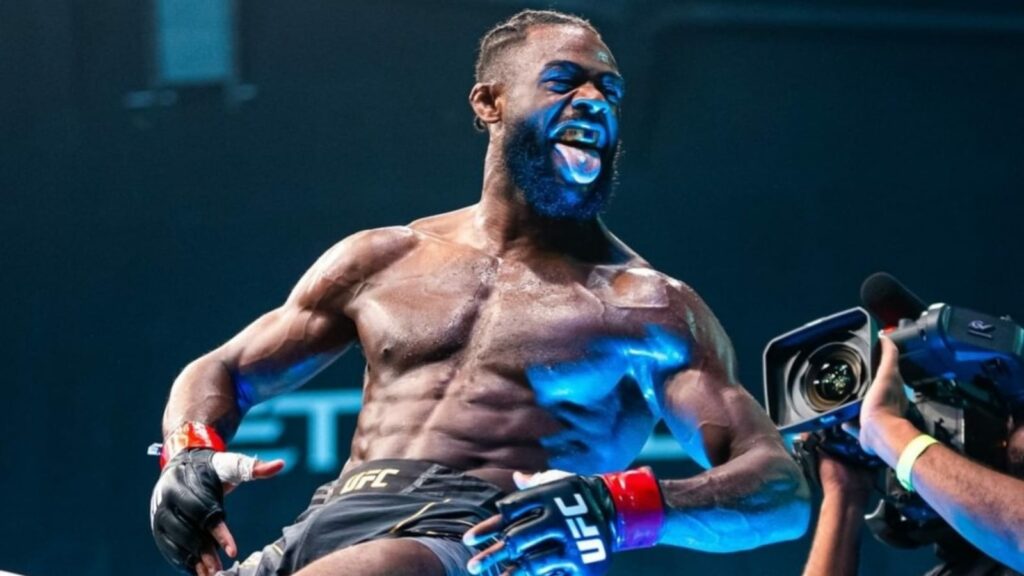 Although Aljamain Sterling won the fight via TKO, fight fans weren't happy about the fact that he celebrated the win as Dillashaw suffered an unfortunate injury. One user considered Sterling a joke for taking credit for being a champion. 
"Joke to walk around like he won something"
Another user pointed out the fact that Sterling won his title the first time by disqualification and now defended it against an injured guy. 
"Mans won the belt on a DQ and just celebrated after beating a guy with one arm"
A fan mentioned that the fight was a waste of money and time as Dillashaw shouldn't be allowed to fight with one arm injured. 
"What a joke of a fight. Waste of people's money letting a 1 armed fighter fight for the title."
Not everyone was pissed at Aljo as one fighter explained that fans need to stop hating and respecting the champion from now on.
"The hate is crazy aljo is all over the bantamweight records put some respect on his name"
Here are some more interesting reactions by the fight fans to the co-main event of UFC 280.
Also Read: "I'm going to break him" – T.J Dillashaw seems confident of finishing Aljamain Sterling at UFC 280
Also Read: "You're a cheater" – Robert Whittaker has VERY STRONG words for three-time bantamweight title aspirant TJ Dillashaw