Alex Pereira is making his UFC comeback. The former UFC Middleweight champion is all set for a new challenge as he moved on to the light-heavyweight division. Pereira lost his middleweight title in a brutal KO loss to long-time rival Israel Adesanya back in April. "Poatan" is now ready for a comeback and is gearing up to exhibit his power in a different weight class against a new opponent.
There have been several fascinating developments in the light-heavyweight division. Former champion Jon Jones moved on and conquered the heavyweight division. The defending champion is Jamahal Hill, while the latest addition is former middleweight champion, Alex Pereira. Pereira currently still holds the top spot in the UFC's official middleweight rankings. However, the UFC has confirmed his next fight against light-heavyweight contender Jan Blachowicz.
Blachowicz will be a tough challenge for Pereira as the Polish fighter is highly proficient in Brazilian Jiu-Jitsu. He currently ranks third in the UFC's light-heavyweight division and is the only fighter other than the Brazilian to defeat Adesanya. Pereira and Blachowicz will lock horns at UFC 291, which is scheduled to take place at the Delta Center in Salt Lake City, Utah, later this July.
It is a bold move on behalf of the former middleweight champion to try and mount a comeback by competing in a new division instead of attempting to reclaim the belt.
The Brazilian even reacted after booking a bout against Blachowicz."My next opponent is Jan Blachowicz. He is a dangerous guy, an experienced guy," Pereira said on his YouTube channel. "…but I think it's a good first fight for me. When I say my first fight, some people may think, 'Oh that's an easy opponent."
Pereira also highlighted that he had been anticipating Blachowicz. " I was waiting for him. So that's it."
Related: "If Izzy is controlling you..," Light heavyweight veteran warns Alex Pereira ahead of bold move to 205 division
Fans react to Alex Pereira booking a fight against Jan Blachowicz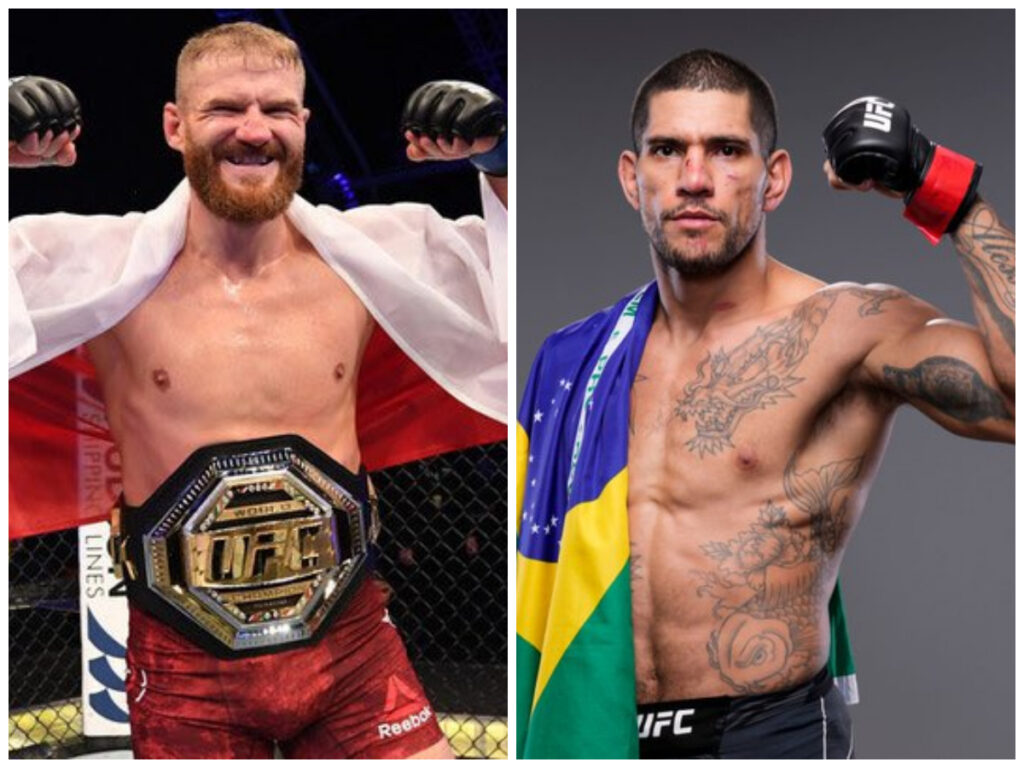 Many fans are excited about Alex Pereira's comeback and the news of his fresh start in the 205-pound weight class. Several fight fans took to Twitter to express their excitement to Pereira vs Blachowicz being booked for UFC 291.
Clearly, it is a highly anticipated matchup. 'Poatan' will train with Glover Teixeira, who has already defeated Blachowicz back at UFC 267. It is to be seen whether Teixeira's tips workout for Pereira in his 205-pound debut matchup.
In case you missed it: