Charles Oliveira is known to be a brutal contender in the lightweight division. The Brazilian fighter's Jiu Jitsu is said to be an elite skillset among other competitors. Amassing a record of 33 wins and 9 losses, 'Do Bronxs' popularity is rising in the UFC. Despite his fame and fortune, fans were surprised by his rank among the most followed UFC fighters on Instagram.
Recently, a post went viral on Twitter that consisted of the top four fighters that have the most followed Instagram pages. In an unexpected turn of events, Charles Oliveira took the fourth spot. This came as a shocker to fans as there are competitors whose fame top the Brazilian fighter. In addition to that, Oliveira's ability to speak the English Language is non-existent.
The Charles Oliveira fan account by the name of 'MK,' posted this on their Twitter with the caption, "Charles Oliveira is the 4th most followed active fighter in the UFC on IG. Bro doesn't need to learn English, those fists are international." Upon posting this, the tweet had gone viral and fans are in shock due to the surprising ranking. Among fighters like Conor McGregor and Israel Adesanya, Oliveira was part of them.
Charles Oliveira is set to take on lightweight contender Beneil Dariush at UFC 289. Fans are excited to witness the brutal warfare the fighters decide to engage in. Dariush, coming off of a victory, is looking confident ahead of this fight and the excitement is overflowing.
Related: "You wanted war? War is coming," Charles Oliveira gives chilling warning to Beneil Dariush ahead of UFC 289
Fans in shock upon witnessing Charles Oliveira topping the list of most followed fighters on Instagram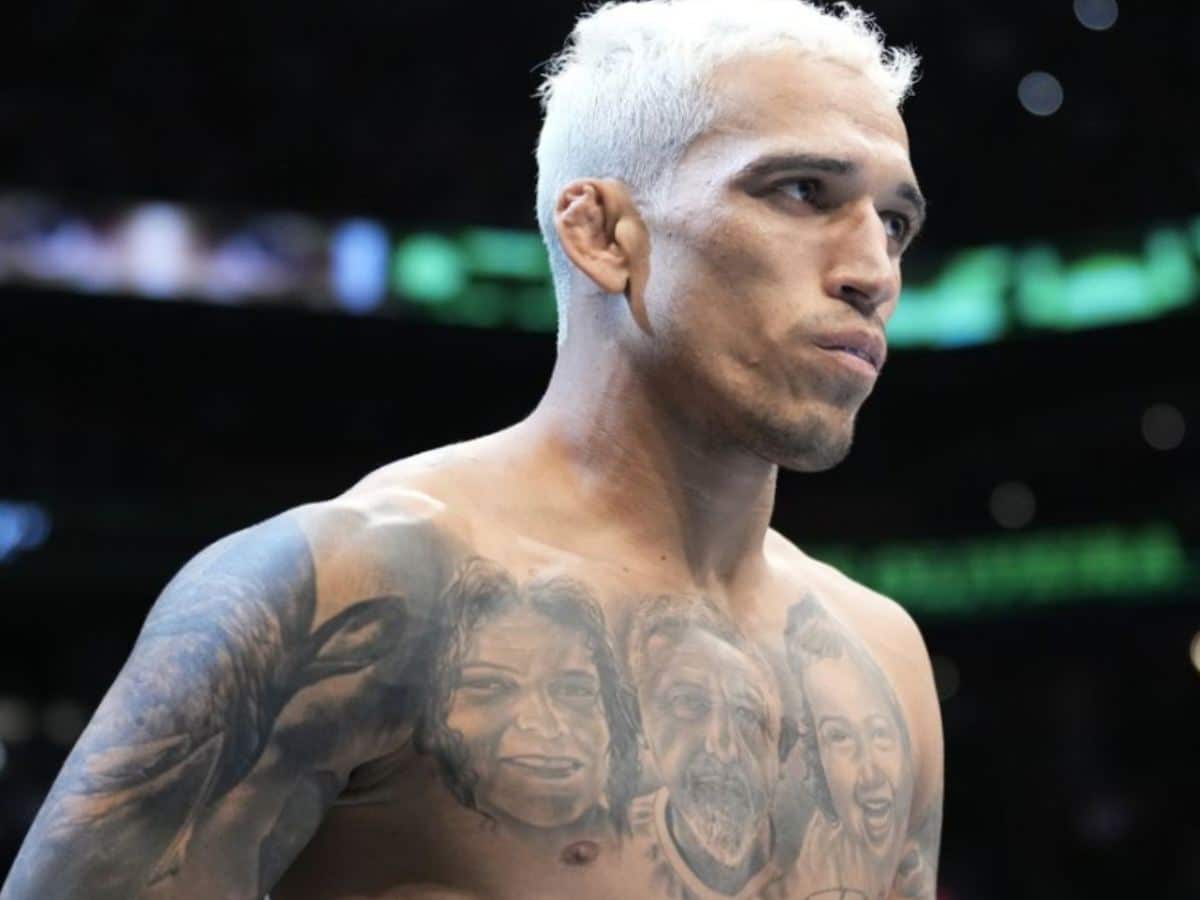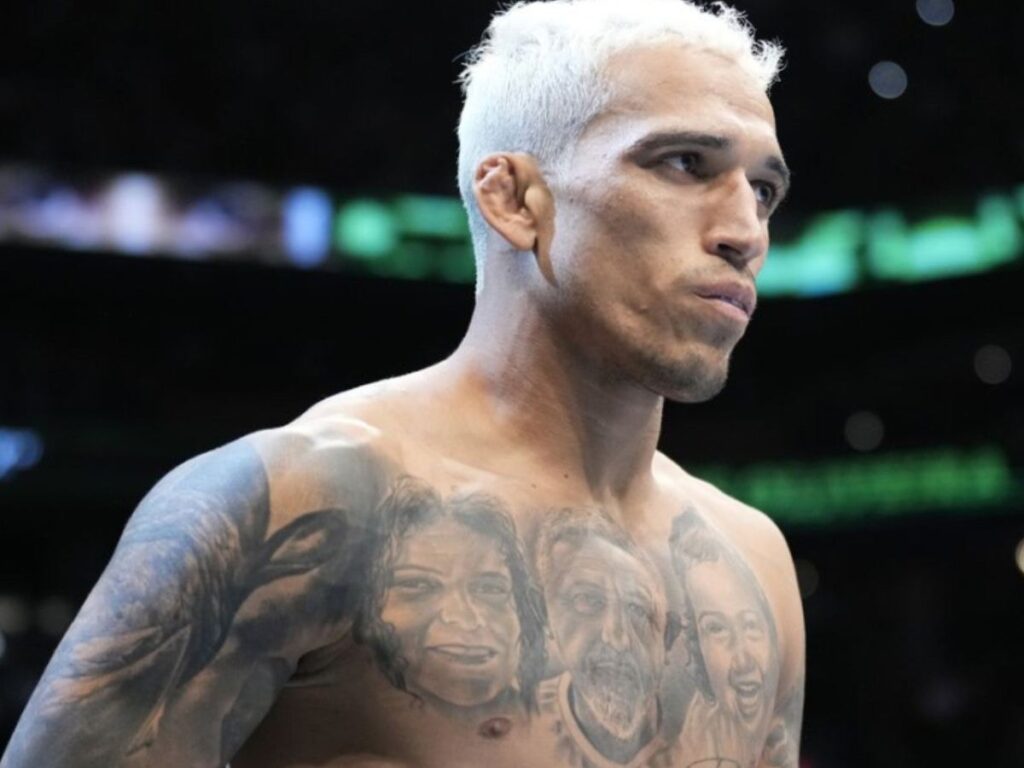 Charles Oliveira has always surprised fans due to his brutal fighting skills. His Brazilian Jiu-Jitsu is said to be one of the best among UFC contenders. This time, 'Do Bronxs' surprised fans in another aspect of his career. Reportedly, the Brazilian fighter is the fourth most followed UFC competitor on Instagram amassing a count of 6.47 million followers.
Among fighters like Jon Jones and Conor McGregor, Oliveira has topped the ranking. One fan went on to tweet, "Tbf the s*** he says in Portuguese if you guys only understood it man. He drops the COLDEST lines after a fight."
As the fighter is not known to be an outspoken personality, fans were surprised to witness his fame on social media. Since the UFC fanbase demographic is widely known in English-speaking countries like America and Canada, Charles Oliveira's Portuguese in itself has gained a lot of traction for the lightweight contender. Despite losing his last fight against Islam Makhachev, 'Do Bronxs' looks to make an amazing return against Beneil Dariush at UFC 289.
In case you missed it: