Joe Rogan is one of the most influential personalities in the modern-day media atmosphere. Throughout his career, Rogan has made connections from various industries. Comedian Dave Chappelle and Rogan became friends due to the UFC commentator's background as a comedian. The $60 million worth comic has a close friendship with Rogan. On his podcast, the 55-year-old shared an incident when he and Chappelle were requested to move seats for a famous rapper at the Canelo Alvarez vs 'GGG' bout.
The Canelo Alvarez vs. Gennady Golovkin bout was one of boxing's most talked-about match-ups of all time. So, there is no surprise that Joe Rogan and Dave Chappelle attended the event in Las Vegas to witness the warfare. However, this was rudely interrupted by the staff. The duo was asked to move seats to accommodate famous American hip-hop icon, Travis Scott.
On the 'Joe Rogan Experience' podcast, host Joe Rogan explained the situation that occurred in the arena. "So, Chappelle and I were in the third row, which was amazing. We were right there. And then, this guy comes over and says, 'You guys have to move. These tickets are not yours. These seats are actually for Travis Scott. But, we wanna put you on the ringside,'" narrated Joe Rogan.
Despite being forced to move, Joe Rogan and Dave Chappelle enjoyed the event ringside after moving aside for Travis Scott. The duo witnessed the bout as close as they possibly could. The bout ended in a draw, but most fans thought that GGG won the bout.
Related: $492,987,834-earning movie's director enlightens Joe Rogan on how they taught Keanu Reeves 'the gun stuff, the throws, jiu-jitsu, striking, and everything'
Joe Rogan touches on Canelo Alvarez's vegan diet against Dmitry Bivol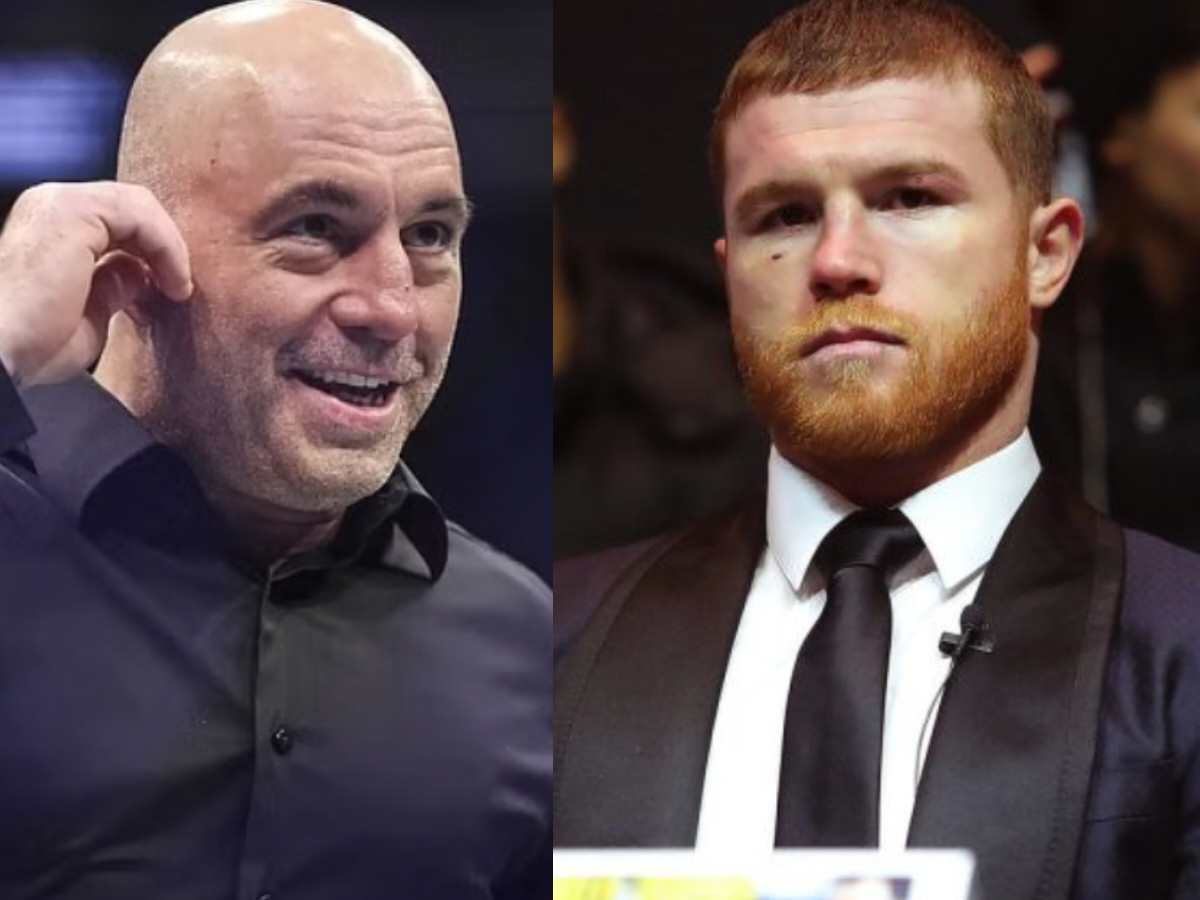 Canelo Alvarez had an undefeated record before coming across Floyd Mayweather. To many boxing fans, the 2012 loss to Mayweather should have been the final loss in Canelo's career. However, 'Saul' took on professional boxing champion Dmitry Bivol in 2022. Bivol defeated Canelo to retain his title. Fans blamed it on the vegan diet that Canelo followed. Despite this, Bivol outclassed the Mexican fighter, emerged victorious, and became the second fighter after Floyd Mayweather to defeat the Mexican superstar.
Joe Rogan had thoughts on the matter. "Bivol is a real legit light heavyweight. It's not true when you say that it gives you a significant athletic performance boost. It doesn't. And there's no real proof of that. There is no real elite professional athletes at the highest level that I'm aware of, that are vegan. You can get as much protein from broccoli that you can, from a steak," said Joe Rogan.
The UFC commentator does not advocate vegan diets. On his podcast, Rogan has advocated for high-protein diets and even took a carnivore diet at one point. Canelo Alvarez opted for a vegan diet before the Dmitry Bivol fight and lost. Fans speculated that the devastating loss happened due to the diet.
In case you missed it: