Former two-division champion, Evander Holyfield, has fought many great fighters throughout his professional career. His 20-year run in the sport of boxing has seen him go against a variety of fighters. His infamous bout with Mike Tyson is the most gruesome and widely recognized moment in the boxing world. However, when asked about the hardest-hitting fighter he's ever faced, the answer was not the obvious one.
Evander Holyfield is the only fighter to hold all three belts and the title of the undisputed champion in the cruiserweight and heavyweight divisions. He is also one of the few boxers to remain the champion across three decades. While doing so, he fought some of the biggest names, like Mike Tyson, Lennox Lewis, Ray Mercer, and more. However, none of those fighters managed to hit him like George Foreman.
In a recent clip released by Reec Radio, Holyfield was asked who had the hardest hit. Without any hesitation, Holyfield named George Foreman to be the hardest hitter among his wide array of opponents. "Who hit me the hardest? George Foreman. George Foreman hit me harder than anybody," said Holyfield.
Evander fought George Foreman when Foreman was 42 years old. The fight was labeled as "The battle of ages " and fought for the undisputed heavyweight champion of the world. While Foreman managed to put on a competitive performance, he ultimately lost via a unanimous decision.

Foreman later retired at the age of 45 and his story reached the big screens later on. So, even though Mike Tyson may have given him his bloodiest injury, no one hit harder than George Foreman.
Related : Make sure it doesn't happen in reality," Mike Tyson amused as Criss Angel shows boxer flatlining celebrity magician in cartoon
Mike Tyson open to boxing Evander Holyfield again after 27 years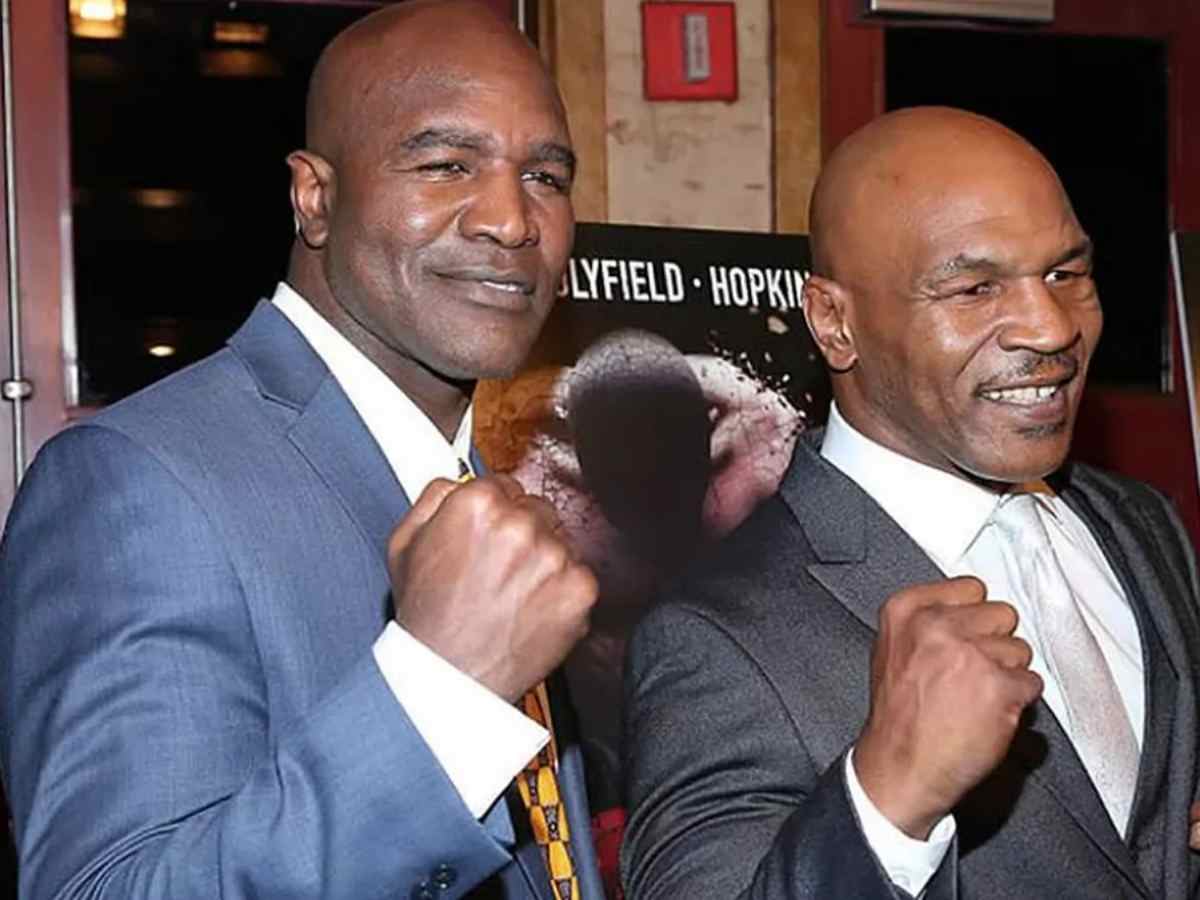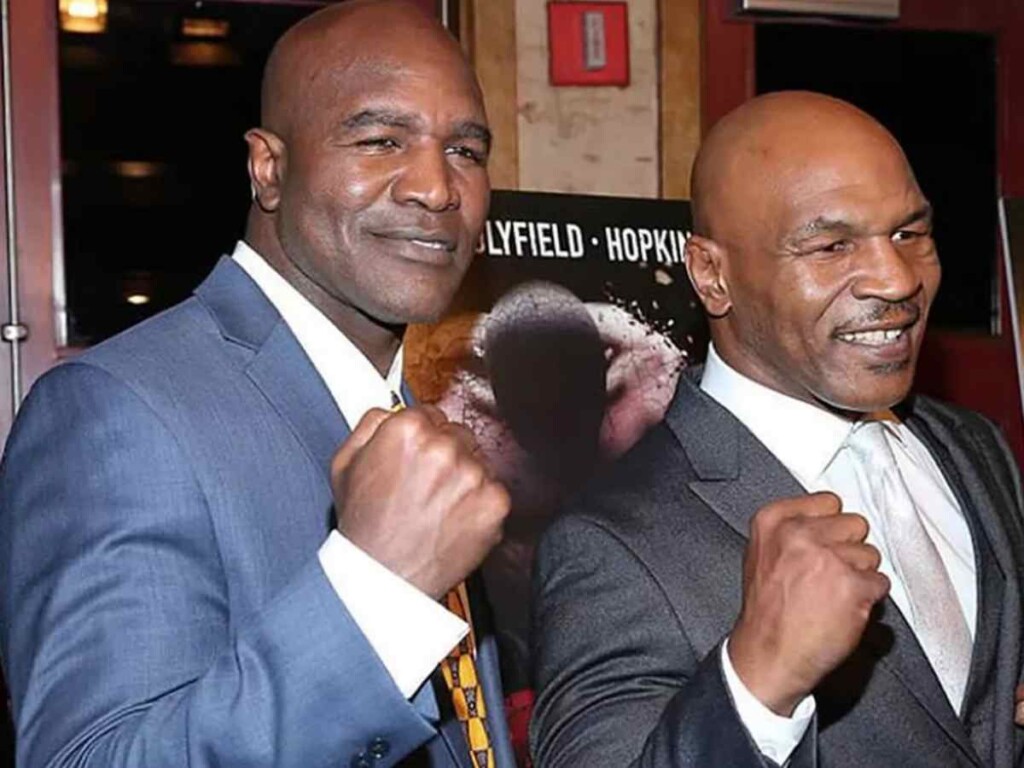 Twenty-seven years ago, the boxing world witnessed one of the most gruesome moments in its history. Former heavyweight legend Mike Tyson shocked the world by biting off a piece of Evander Holyfield's ear during their rematch. Tyson was immediately disqualified from the fight, making it one of the most shameful moments of his career.
While Holyfield hated Tyson for his actions, both the fighters buried the hatchet. Tyson also capitalized on the opportunity to sell Mike Bites, an edible in the shape of a bitten ear. However, nearly three decades after their bloody fight, Tyson has not given up on the idea to fight Holyfield again.
In an interview with TMZ Sports, Mike Tyson revealed that he could be persuaded to return to the ring once again. "When I see the money people for the end of the product, my mind works clearer. I can't express myself clearly now financially," said Tyson when asked about fighting either Holyfield or Jones Jr.
Tyson returned to the ring in November 2020 against Roy Jones Jr. for an exhibition bout. The fight drew in 1.6 million pay-per-view buys, proving Tyson still has the drawing power. Negotiations for a potential fight between Holyfield and Tyson took place in 2021. However, the fight did not materialize due to disagreement. Regardless, a potential comeback for Tyson could easily pay him in eight figures.
In case you missed :