Over the years, Jake Paul has branched out from being a YouTuber to a boxer, promoter, and businessman. He has already made his mark in the world of boxing and has many huge boxers backing his involvement in the sport. However, all that was simply not enough for the problem child. Paul will soon be branching out into Hollywood for his new project.
Jake Paul has gained notoriety for fighting old and washed-up UFC fighters. Despite the selection of opponents, Paul has managed to bring in a lot of new eyes to boxing. He is also at the front of the influencer boxing movement and is appreciated by many professional boxers for his work for the sport. His fame from social media and boxing managed to land him a role with big production companies like Mandalay Entertainment and Wonder Street.
The movie will see Jake Paul starring as a youth from a small town, making his way through combat sports and gaining international fame. Jake Paul is really excited about his new project and believes in both media production houses involved in the project. "I'm thrilled to be partnering with Mandalay Pictures and Wonder Street on my first feature film project. Both companies have proven track records of producing high-quality content that resonates with audiences, and I couldn't be more excited to work with such talented and experienced teams," said Paul.
Meanwhile, David Zelon from Mandalay Pictures and Craig Baumgarten from Wonder Street also seem to be ecstatic about the project. They believe Jake Paul's huge media presence and unapologetic approach will garner the attention of millions. Both entertainment houses have produced some great movies in the past and Paul's addition to their newest project will surely be something to look forward to.
Related: Jake Paul vows to stop 'street bully' Nate Diaz as he claims Stockton Slugger's time's up
Jake Paul and KSI go back and forth on Twitter again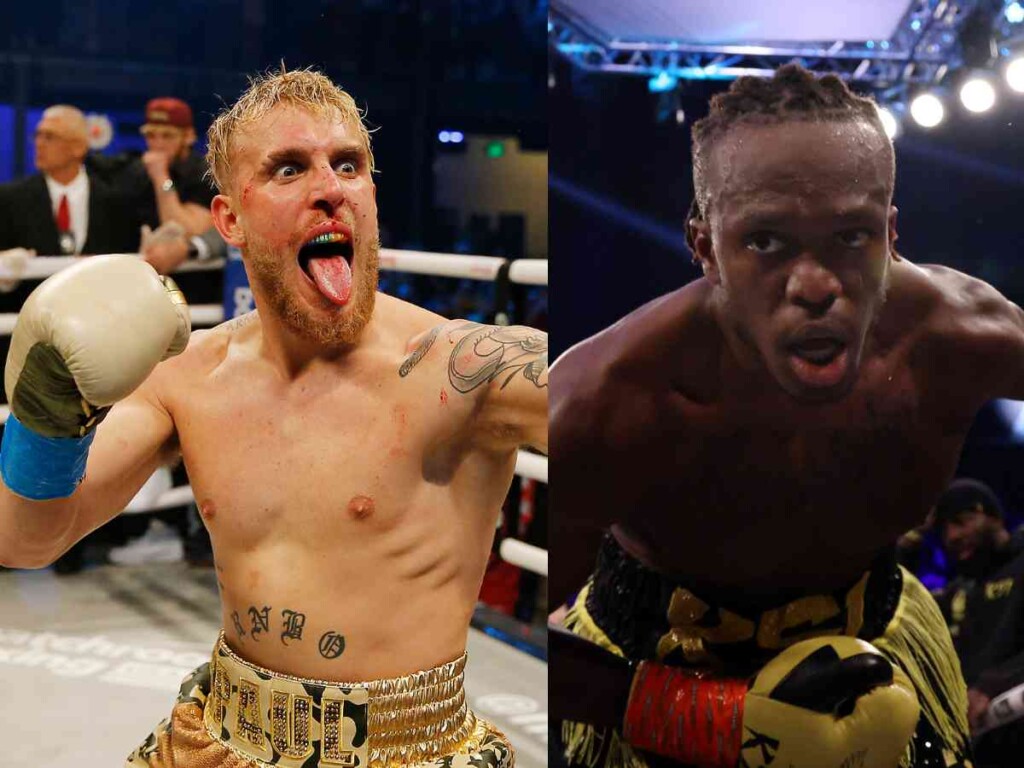 Jake Paul has resumed his on-and-off social media spat with KSI. Both YouTube influencers have achieved a lot ever since entering the world of YouTube boxing. They have also been looking forward to fighting each other for a very long time. However, the fight is yet to materialize. Instead, both fighters go back and forth with each other on Twitter and have been doing it for a long time.
As of recently KSI called out boxer Tommy Fury for hiding from him and not accepting a fight. While doing so, he also fired shots at Jake Paul. "Sign the damn contract and let me show you the difference between me and that fraud who only wins against retired MMA pensioners," tweeted KSI. Paul did not take kindly to this and fired back at KSI by illegitimizing his recent win over Joe Fournier.
KSI as of now has no date or opponent for his next bout. While KSI thinks that Tommy Fury will rise to the occasion to become his opponent, it is highly doubtful. Meanwhile, Jake Paul is set to fight ex-UFC star Nate Diaz on 5th August in Dallas, Texas. If things go as planned, Jake Paul might be fighting his long-anticipated match against KSI.
In case you missed :