Popular YouTuber turned boxer Jake Paul and UFC veteran Nate Diaz will face off against each other two months down the line in August. The two fighters already had their first press conference. Prior to the press conference, Nate Diaz got into a little ramble in New Orleans where he attacked one of the fighters present in the audience for a boxing event and later choked a man out in the streets outside the event. The man turned out to be Logan Paul's lookalike.
However, Logan proposed to pay for Rodney Peterson ( his lookalike) 's legal pursuit of Nate Diaz for assaulting him. Initially, Paul was supposed to face Diaz instead of Jake. Diaz signed a bond and is up and ready for his debut boxing match. Nate is an incredible striker who has stood the test of many great strikers including Conor McGregor.
Although, now he is a free agent after his contract with the promotion expired. Diaz is known for his aggressive nature and his impulsive acts of unprompted confrontation have made him look like a bully. Nate has pledged to return to the UFC after beating up all of the YouTuber boxers in the space. Nate is interested in facing off against long-time rival Conor McGregor for a third time in the Octagon. Conor McGregor has shown interest in the fight and gave a green card on Twitter.
Now, Jake Paul does not like that Nate Diaz already has thoughts of other fighters in his mind. He wants Nate to take him seriously. Recently he took to Twitter to speak his mind and wrote, "In 2 months I get to silence the street bully. Nate Diaz your time is about to be up. Fuck your trilogy plans."
Related: "It's not an easy fight," Dustin Poirier reveals his pick for Jake Paul vs Nate Diaz boxing showdown
Fans react to Jake Paul's recent threat to Nate Diaz on Twitter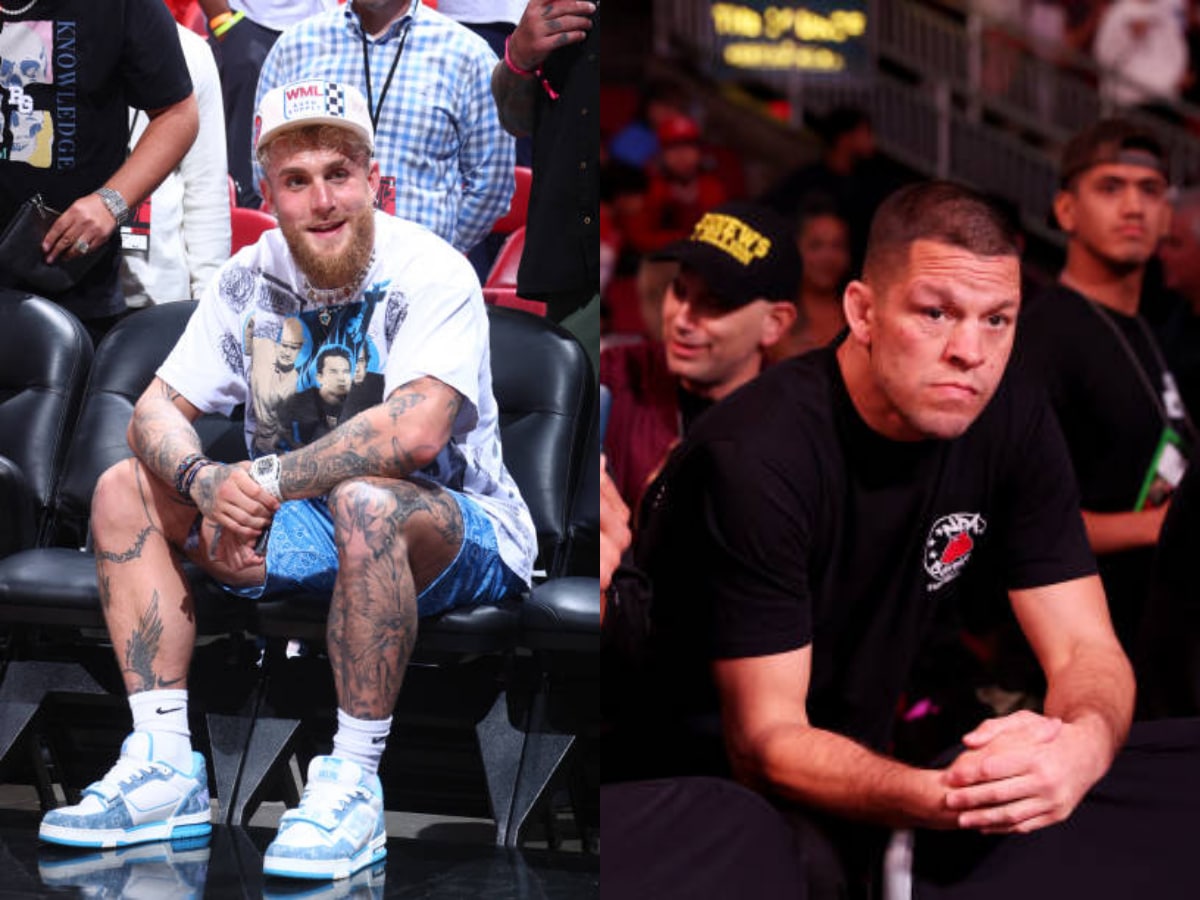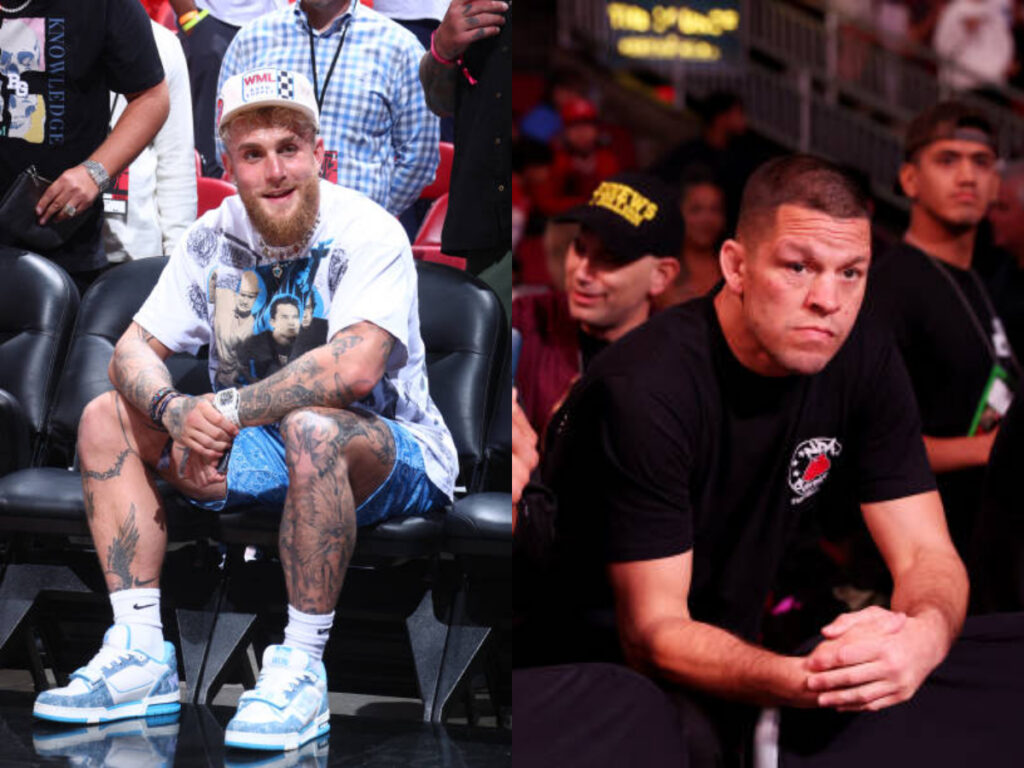 Although Jake Paul is a good boxer, Nate is a veteran fighter. It is natural for him to not take the younger prospect not too seriously.
However, he should not underestimate Paul, since he does have more ring experience when it comes to boxing. Here are some of the fan reactions to Jake Paul's recent tweet:
The fight is set to take place in Dallas, Texas later this year in August. The eight-round, highly-anticipated cruiserweight contest will take place at the American Airlines Centre.
In case you missed it!