The idea of crossovers, especially in combat sports, remains an exciting topic. A boxer in the octagon or an MMA fighter in the ring will sell tickets. Due to the cohesion of the two disciplines and fanbases, it will surely garner attention. While these crossovers have typically resulted in predictable outcomes, such as Ray Mercer knocking out Tim Sylvia in just nine seconds, the current focus revolves around the potential clash between Tyson Fury and the current UFC heavyweight champion Jon Jones.
The idea recently sparked after Joe Rogan publically declared that Tyson Fury would not survive Jon Jones in one on one combat. Although Rogan admitted that Tyson Fury is insurmountable in the ring, Jones would dominate him in every possible way outside it. The discussion caught the attention of the two fighters, and Tyson Fury even openly challenged Jones but later retracted. UFC President Dana White announced that he openly invited Tyson Fury to a fight in the octagon against Jones.
Former champion-turned-analyst, Michael Bisping, shares the same sentiment, fueling the spectator's fascination with the idea. Bisping, in particular, has voiced his excitement about the potential bout between Fury and Jones. He highlighted Fury's physicality and fighting background but ultimately asserted that he would have no chance in an MMA contest.
The discussions surrounding Jones and Fury come at an intriguing time. Jones was initially about to defend his UFC heavyweight title against Stipe Miocic. However, no agreements had been reached for the scheduled event, leaving Jones' return uncertain. Many believe Jones is one of the best in UFC history. He shows little interest in any other matchup other than the former champion and another elite of the division, Stipe Miocic.
Related: "It's okay I don't hide," When former UFC champion got Modelo'd in his face by angry crowd
Jon Jones vs Stipe Miocic: a more balanced matchup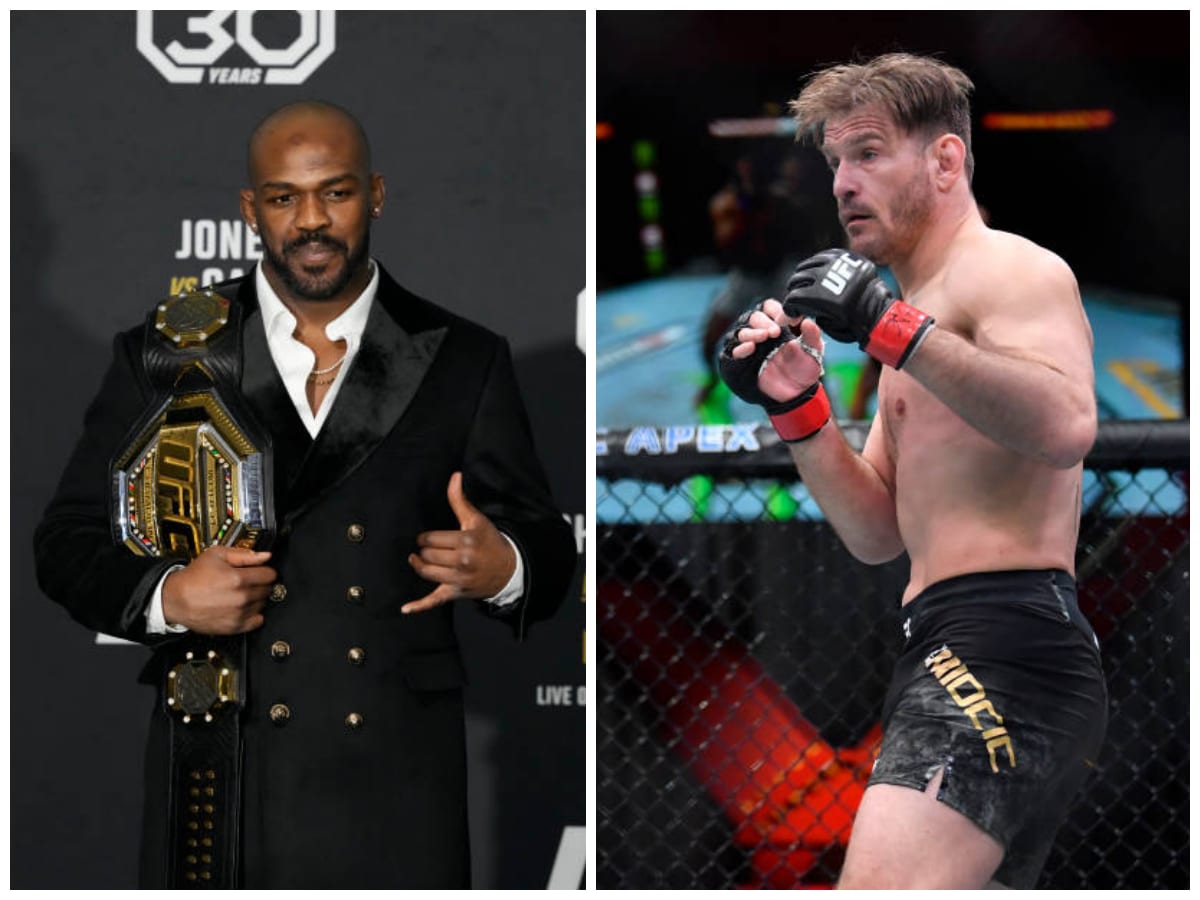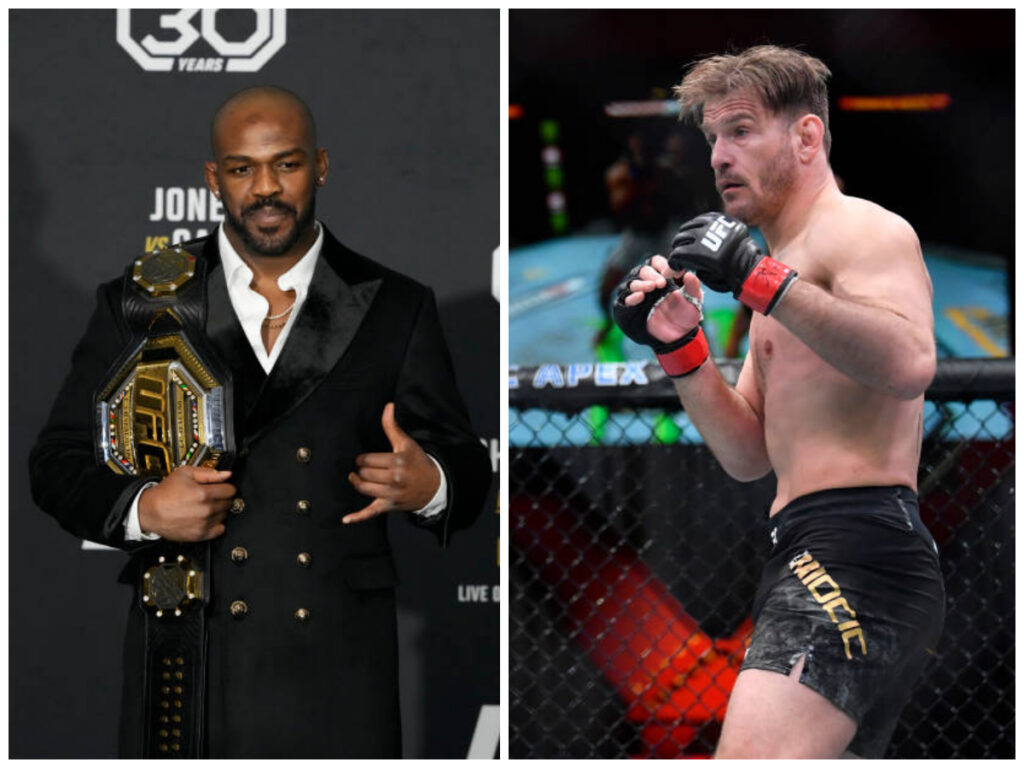 The boxer versus MMA fighter has been done before. The famous clash between Floyd Mayweather and Conor McGregor in 2017 is still fresh in people's minds. Both athletes made a lot of money, and overall attendance worldwide was off the charts.
It is still one of the most successful runs in combat sports. This fact contributes to Bisping's understanding of why the Fury vs. Jones concept gains traction in the combat sports community. Stipe Miocic is widely recognized as one of the best heavyweight fighters in MMA history. With his varied skillset as a heavyweight, Miocic has dominated the UFC Heavyweight division for years.
Bisping argued that Miocic would prove to be a real challenge to Jones, unlike his boxing counterpart. Bisping believes a matchup between Jones and Fury would be entirely one-sided, with Jones dominating Fury in the octagon. Despite this, he admitted that the idea of Fury vs. Jones would entice fans, predicting significant pay-per-view purchases if the fight occurred.
In case you missed it!