Former UFC champion, Hall of Famer and commentator Michael Bisping is known as one of the toughest fighters in UFC. Despite having odds stacked against him, Bisping meets head-on with adversity. This was also the case when Michael Bisping withstood a swarm of beer from the crowd during his time commentating on a fight in Mexico City.
Leading up to the bout, UFC Fight Night: Rodriguez vs. Stephens was advertised as a complete thriller. With two more than exciting fighters like Yair Rodriguez and Jeremy Stephens, one could argue the fans in Mexico City were expecting nothing short of pure violence. However, the fight was a complete bust. Yair Rodriguez messed up Jeremy Stephens' eye with an accidental eye poke and the fight was declared a no-contest. With the crowd severely unhappy with the outcome, they started hurling objects inside the octagon.
Michael Bisping, who was commentating the fight alongside Brendan Fitzgerald, was also caught in the midst of the revolt by the Mexican fans. Bisping simply stood up and took on the swarm of the beer like the tough guy he is." I'm pretty sure I just got a Modelo in the face," said Bisping as he faced the onslaught.
Fans switched from beer to ice cubes to bottles very soon. Given the situation, Brendan decided to take cover under the commentator's desk. However, Michael Bisping stood his ground and faced the projectiles. "Na it's okay I don't hide Brendan, " said Bisping to Brendan Fitzgerald, who was taking cover under his desk.
The whole situation later calmed down, and Bisping wanted to record the aftermath of the situation. However, he was met with a swarm of fans who cheered him up and chanted his name. This flattered Bisping, and he took to Instagram with a changed view of Mexican fans. "These Mexicans are alright, they're alright baby," said the former UFC Champion.
Related: Michael Bisping hilariously reveals to Joe Rogan how 'bad checking' from UFC doctors led to an illustrious career with one eye
Michael Bisping gives his verdict on the potential Conor McGregor vs. Michael Chandler bout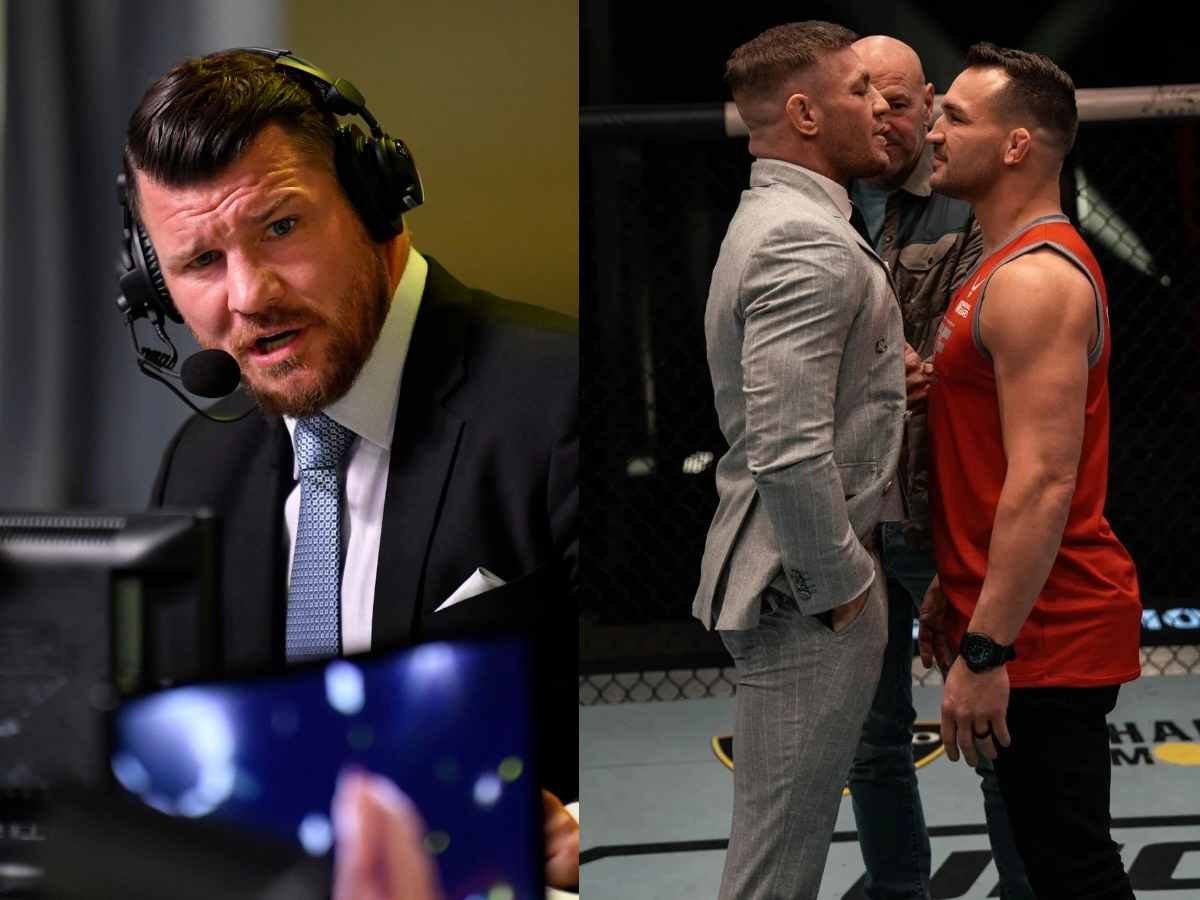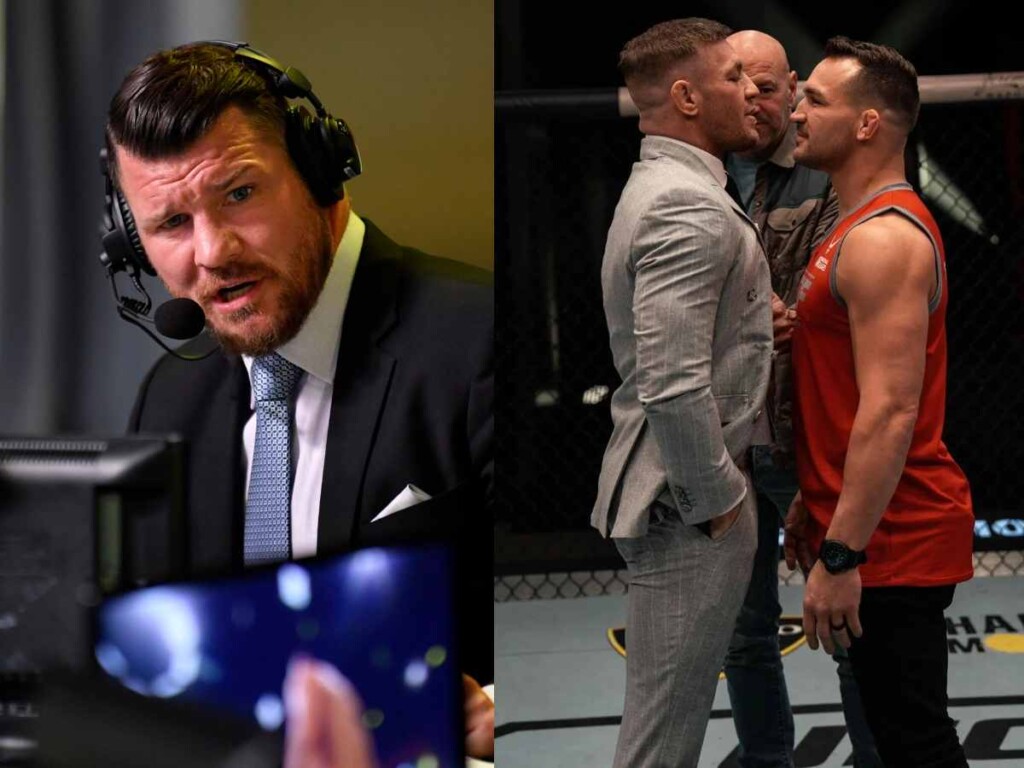 Conor McGregor recently appeared as a coach against Michael Chandler in the latest season of The Ultimate Fighter. With a potential match between the two fighters in December, Michael Bisping gave his verdict on the outcome of the potential matchup.
According to Bisping, Michael Chandler is more likely to win the bout as he is more active than Conor McGregor. He also added that McGregor is not what he used to be after achieving wild success and rightfully enjoying the fruits of his labor. Now, Michael Chandler is an athlete first. "I mean, he's training every single bloody day. So yeah, I'm gonna give him the edge. But you can never discount Conor. The man can crack, and Chandler does get hit," said Bisping.
Conor McGregor will be making a return to the octagon after over two years. While a good amount of pro fighters have picked Chandler to win the bout, counting out McGregor could be a grave mistake. Conor McGregor has great striking skills which he has put on display on numerous occasions.
In case you missed :