Former UFC heavyweight champion Andrei Arlovski has been around in the UFC for a very long time. His latest loss to Don'Tale Mayes takes his record to a staggering 34 wins and 22 losses. With Andrei being the oldest fighter in UFC, his recent loss raises several questions about his retirement. UFC's head honcho Dana White answers if the 44-year-old should call it a career.
Andrei Arlovski has been a part of UFC before Dana White. He was the heavyweight champion in UFC for a brief period from 2005 to 2006. He left the organization in 2008 but was welcomed back by Dana White in 2014. The Pitbull has been fighting for over two decades and has developed good relations with the boss. He recently gifted Dana White a custom-made gun from the Gun Vault, which according to Dana was not the first time.
When asked what would happen to Arlovski's career after his recent loss, Dana was a bit hesitant. He wanted to let the 44-year-old fighter decide his path. However, Dana Also added that Andrei should start looking into retirement. " He just bought me a really nice gun, he can do whatever he wants. He's been around for a long time and yes I agree he should start considering winding it down," said Dana White.
While Arlovski has had many ups and downs in his career, he surely has some great longevity. He was gathering wins until last year and might have a few more left in his gas tank.
Related : Dana White schools 'wimp' Insta-user for attempting to troll a handicapped calis-athlete
When Dana White brought Andrei Arlovski back to UFC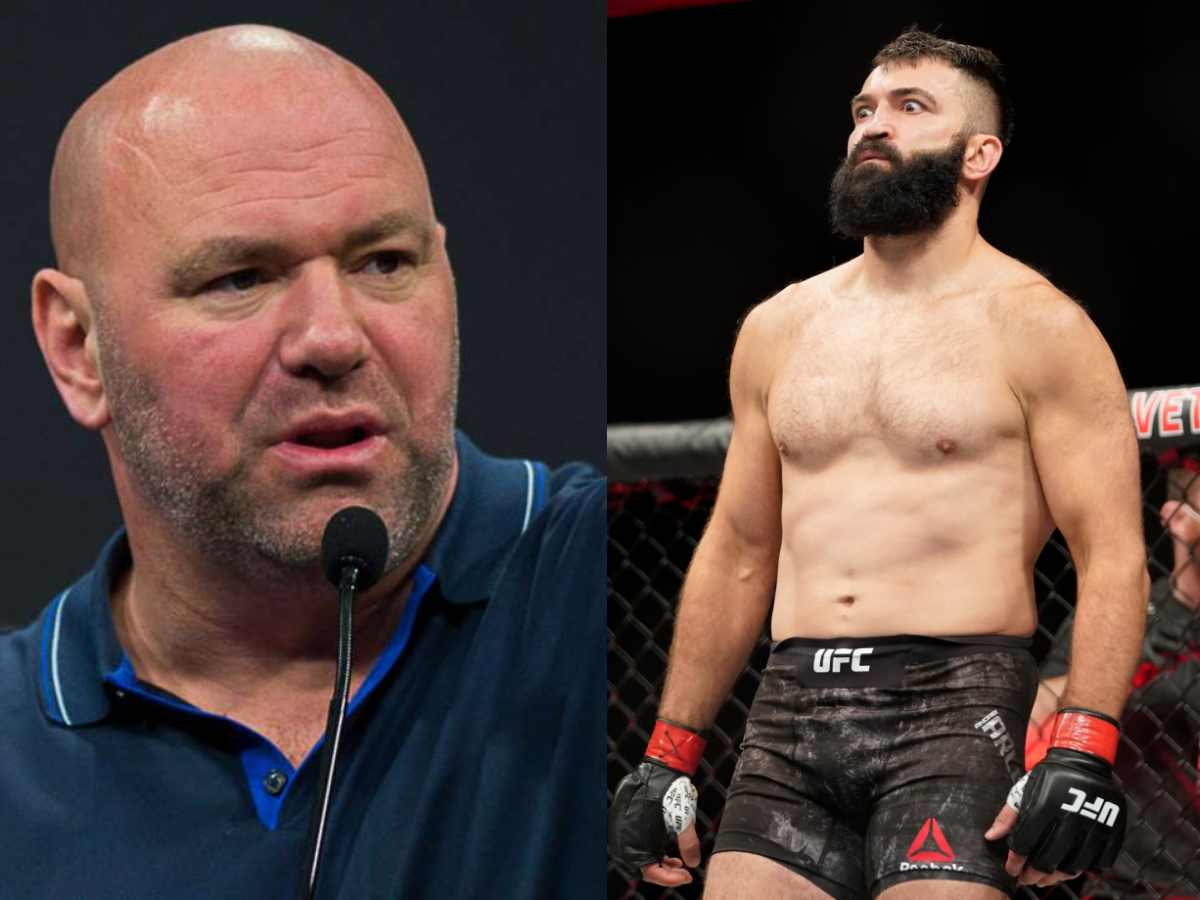 Andrei Arlovski is the oldest active fighter in the UFC, who has worked with the organisation for around two decades. He was the former heavyweight champion and has been a part of UFC since before Dana White. However, Arlovski once wanted to test himself in a more talent-rich pool at that time and left the UFC in 2008.
From there on he joined many different organisations like Affliction, Elite XC, Strikeforce, ONE FC, WSOF and more. The time outside UFC was not smooth sailing for the former heavyweight champion. He faced 4 back to back losses from some of the greatest heavyweights like Fedor Emelianenko and Antonio Silva. Arlovski later regained his footing and was signed back into the UFC after a win over Andreas Kraniotakes at Fight Nights: Battle in Minsk.
Dana White welcomed the former heavyweight champion seeing his refined performance outside the organization. He made his comeback against Brendan Schaub on June 14, 2014, at UFC 174. He won the bout via a split decision and went on a 4 fight win streak before eventually succumbing to a loss against Stipe Miocic. The competition had only got more fierce and nuanced since Arlovski left the UFC. Yet the former UFC champion managed to score wins against veteran and budding fighters alike. He had many ups and downs up to his most recent fight against Don'Tale Mayes at UFC Vegas 74 which he lost via knockout.
In case you missed :